Investor Alert: News That Could Destroy Your Portfolio
Apr 11, 2018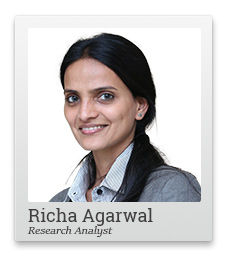 It was named 2017's 'word of the year'.
Facebook was recently embarrassed for being a portal for it.
Trump, ever since he took office, has been blamed for playing this card.
Back home, a circular on its crackdown, and the following uproar on social media (questioning the real intent of the government) led to the fastest U-turn ever by a minister in the history of the country.
'Fake news' is making headlines these days.
Wikipedia defines it as a deliberate misinformation or hoax spread to gain financially or politically. What proliferates it is the use of sensational headlines and juicy tid-bits that you cannot resist clicking and sharing.
In the age of digital media, fake news is the biggest threat to an individual, economy and society.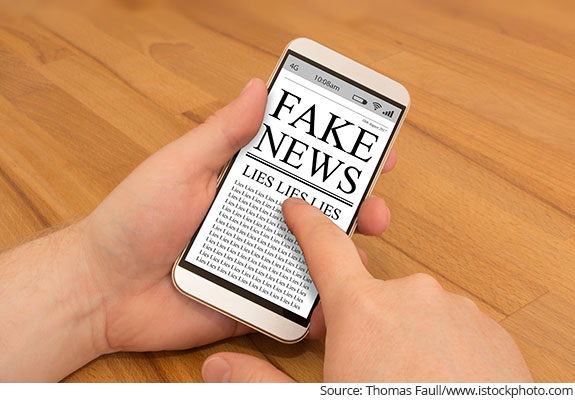 The investing world is no exception to it.
Fake news in investing can be found in the latest stock tip on your mobile, or a call from your broker.
As Rahul wrote in a recent article, it is motivated by vested interests, often financial in nature ie better brokerage revenues on trading on such news.
Unfortunately, sometimes well-intentioned analysts succumb to the pressure of commercial dynamics of this industry. We learned this ugly truth of the brokerage industry from an experienced analyst candidate we interviewed last year. This is what he told us:
In a brokerage, analysts are not allowed to give outright 'Sell' recommendations. At most, we are allowed to give a 'Hold' view. At any point in time, we must have at least 70% 'Buy' calls.
--- Advertisement ---


Should you be afraid of Market Crash?

February month hasn't been good for investors globally. The market entered a meltdown mode.

But we think crashes are necessary, from time to time, for the healthy functioning of markets.

In fact, this Market Crash gave me an opportunity to share a Secret which could guide you retire early and wealthy.

Click here to find out… how to take advantage from this Market Crash.
------------------------------
As unethical as that is, we weren't surprised. That's their business model. Brokerages would not get enough trading volumes if they did not give mostly 'Buy' calls.
In another interview, a candidate told us that financial models were outsourced. It's like outsourcing thinking and claiming an original view.
That's not all.
Under the pressure to be the first and fastest, diligence takes a backseat and facts become the ultimate casualty.
A case in point is a recently released brokerage report that my colleague shared with me. It's an update on a demerger event in a small cap stock (which, coincidentally, is under our coverage). The demerger in the business resulted in two companies - each with a different segment and respective profit profile. While the analyst was quick to release the update, he got the name of the resulting companies (and hence the final view) wrong.
I'm not sure if the readers of that report will even get this was a blunder. You see, it is easy to trust a narrative infused with jargon. Especially when it comes from so-called experts.
Then there is this case of selling half-truths...
The media, financial writers, and brokerages love to talk about a few winning stocks and keep mum on the majority that fail. They discontinue stock coverage without so much as a one-line explanation. Such stocks and losses are simply brushed under the carpet.
So, how can you save yourself from fake news and fake research in the investing world?
It would be naive to rely solely on the regulators. By the time they take action, the damage would most likely be done.
Mark Twain once said of newspapers:
'If you don't read the newspaper, you're uninformed. If you read the newspaper, you're mis-informed.'
With newer channels of information, the risk of being misinformed has only gone up.
You must build your own safety net against false propaganda.
Here is a tip:
Assess the real motives behind tall claims. Be cautious of what you read and pay attention to... And stick to true unbiased research and views.
Regards,


Richa Agarwal (Research Analyst)
Editor, Hidden Treasure
PS: The editor of the Profit Hunter premium newsletter, Apurva Sheth, has just leaked a major stock recommendation for Profit Hunter Pro readers... subscribe now so you can get in on the trade before the price goes up!
Recent Articles