Investment in securities market are subject to market risks. Read all the related documents carefully before investing
An Emerging Opportunity for Investors
India's Lithium Megatrend
5 Brilliant Insights from a Former Trillion Dollar Fund Manager
Apr 11, 2022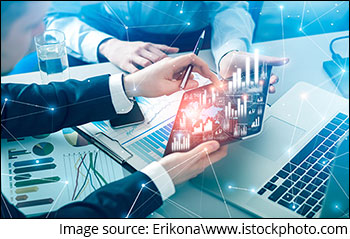 There was a time when Bill Gross was to bonds what Warren Buffett is to stocks.
The Bond king - as he was popularly known as - had the reputation of moving the bond market with his incisive opinions and insights.
In fact, thousands of wannabe investors and analysts used to await his monthly commentaries with bated breath. They were often a source of brilliant education on matters related to economy and finance.
Although Bill's last few years at his firm PIMCO were tumultuous, there is no denying his stellar role in making it a household name.
On his watch, the assets under management swelled from US$ 12 m to a staggering US$ 2 trillion, making it the largest active fixed income fund management firm in the world.
Why am I going on and on about Bill? Well, that's because after I long time I saw Bill Gross giving a marathon interview and talking at length about his career, his incredible track record and his views on the current hot topics in the field of investing.
It is not often that you get to pick the brains of one of the smartest investors in the business and when you do, you shouldn't miss the opportunity for anything.
Here are my top five takeaways from the fund manager who's believed to have made more money for more people than any of his peers.
Gross earned his reputation in bonds i.e. in the world of yields and interest rates. Therefore, who better than him if one wants to know whether the current high inflation in the US is transitory or here to stay.
Gross strongly believes it is the latter. And the simple reason as per him is that the money supply does matter.
Credit in the US has expanded by a whopping 87x between 1971 and now. And this combined with the tremendous creation of credit in the last few years to deal with the Covid crisis, has made high inflation almost inevitable if Gross is to be believed.
In fact, he further argues that gone are the days where inflation will hover around the 2% mark. A much higher inflation of 4%-5% over the next several years, is pretty much baked in the cake says Gross.
Therefore, in light of this outlook, it is quite obvious that Gross doesn't like bonds at the moment. He has advised investors to look elsewhere if they want to beat inflation over the long term.
One of these options could be cryptos in Bill's opinion. Yes, you heard that right. The bond king believes in the power of cryptocurrencies like Bitcoin and Ethereum to emerge as a store of value and a great hedge against the era of consistently high inflation that we may now be entering.
Gross admits that he entered cryptocurrencies quite late and they make up only a small percentage of his overall portfolio.
However, they constantly remind him that even the dollar as a global standard is subject to future volatility and certainly to depreciation in terms of its value relative to what it can buy.
Having said that, Gross doesn't necessarily endorse everything that has to do with growth and technology.
For e.g. he had pointed out some time back on how the celebrated fund manager Cathie Wood seemed more like a two-year wonder to him.
To be fair though, he gives Cathie Wood a good deal of credit for attempting something different and managing as much as US$ 60 bn at its peak.
However, Gross is also of the opinion that Wood doesn't have an excellent sense of value, and when to buy and what to pay.
She seems to be taking the view that her judgement in terms of owning these securities will be validated at some point down the road. However, in the meantime, her fund is going to be subjected to a lot of volatility.
Gross therefore cautions us to not anoint anyone as super successful just because they've had a couple of good years. The real test is what happens over a five to seven-year period. And this is what should have been done in the case of Cathie Wood as well.
Talking of time horizon, is ESG investing an idea whose time has come? Well, before I tell you Gross' opinion on the same, it is important to understand the famous broken window fallacy.
The 'broken window' fallacy so goes that a young miscreant heaves a heavy brick through the window of a baker's shop.
The window, made of glass, is shattered to pieces and makes the baker furious.
It then strikes to some people that the broken window is in fact a good thing.
The baker will now have to shell out some money to repair the glass which will be a source of income to the repairman. The repairman in turn will buy good and groceries for his family and this way, the overall economy will benefit. Thus, the broken window, instead of being seen as a source of damage and destruction, can be considered as an economic boom.
But is this true? Can the broken window indeed bring some good to the society? Absolutely not. You see, the baker had plans of buying a new suit from the money that he will now have to shell out for repairs. Thus, if earlier he had the possibility of having both a new suit as well as a proper window, he will now have to content with only a window and no suit. Thus, the repairman's gain is a loss to the suit shop owner and no new employment is created. The community has lost a new suit that might have otherwise come into being, and is just that much poorer.
Now, what does the broken window fallacy have to do with Bill Gross and ESG you might ask? Well, Gross thinks of the whole ESG thing as akin to the 'broken window' fallacy. Gross argues that the world is investing these billions of dollars to minimize the damage from global warming but it is not going to make it any better than it is now. These investments will prevent the situation from getting worse and therefore, it is kind of like the broken window.
Finally, Gross was asked about what does he know about the world of finance today that he wished he knew 50 years or so ago when he was first starting out.
Well, Gross had no hesitation in pointing out that he wished he'd known about momentum investing earlier.
He admits that momentum is a very powerful force that he learned in his last 10 or 15 years of managing money. It is an alpha generator as per him and he wished that he should have been more appreciative of momentum.
Well, I'd like to agree with him on this. Although I am a value investor and follow Ben Graham's principles, I can't deny the market beating capabilities of momentum investing if practiced the right way.
So there you are, five insights from the bond king that I am sure would have either given you a new perspective on things or reinforced current beliefs.
I certainly liked his views on inflation, red-hot technology stocks and momentum investing.
In case you want to check out the full interview, you can do so by clicking here.
Warm regards,



Rahul Shah
Editor and Research Analyst, Profit Hunter
Recent Articles