How You Can Get Lucky in the Stock Market
Apr 12, 2022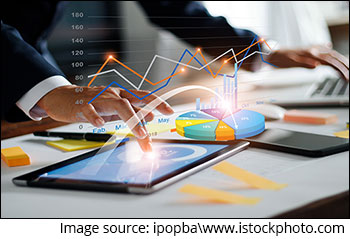 I recently shared the track record of small cap service Hidden Treasure with our subscribers.
Our recommendations have a success rate of 63% from February 2008 to December 2021.
Peter Lynch once said that in this business if you're good, you're right six times out of ten. We think that we have done well. Especially when we consider not just how many times we were right or wrong, but the extent by which we beat the markets.
You see, what our success ratio doesn't capture is the outperformance over the benchmark indices.
Hidden Treasure's audited IRR since inception until December 2020, is 25.6%. This is the rate at which money can double every three years. For the smallcap index and Sensex respectively, the IRRs are 10.98% and 11.39%.
We have this outperformance despite some losers in our recommendations. This is because the gainers were big enough to more than make up for losses. In fact our track record has many big winners. The biggest of all is Page Industries with gains well above 13,000%.
A subscriber had a very valid query. He wanted to know what are track record would be without Page Industries. Although, not audited, we checked to see what the IRR would be. It's still an impressive 21.4%.
Among other winners, we have five stocks with gains of 500% and above. And if held for few more years, some of them could potentially turn into 10-baggers.
It's easy to dismiss such big winners in investing as luck. But it takes a lot of hard work to be on the right side of luck.
It reminds me of a very powerful statement by Serena Williams in an interview to ESPN:
Luck has nothing to do with it, because I have spent many, many hours, countless hours, on the court working for my one moment in time, not knowing when it would come.
This is so true for investing. You may not know which particular stock would turn out to be a multibagger while picking it.
But if you do the hard work, make the right choices, do the right things, and stay disciplined, you will find one. If you can do that consistently, you may get a 100-bagger as well.
Today, I want to talk about four ways to get lucky in investing. It all comes distilled from personal experiences over more than a decade of my career as a research analyst.
First, invest from a long term perspective.
A few year ago, a guy named Ravi called up a show on Zee Business. Over a two minute call, he discovered he was a multi-millionaire.
In 1990 his grandfather had bought 20,000 shares of MRF. Right after buying it, he had a paralytic attack for 10 years. Ravi was gifted these share certificates.
He called the channel to know how he could sell the shares, or what he could do with them. He was then told that the shares he had were valued at Rs 130 crores.
Talk about getting lucky. But this is an investing philosophy that has benefitted many astute investors. The simple factor that worked in Ravi's favour is the power of compounding in quality stocks, when held for the long term.
Not only does this approach enhance your chances of finding 10-baggers, but it could also lead to an almost zero loss portfolio.
Watch my video below for details.
But this strategy only works if you invest in the right team which brings me to the second factor.
The importance in management quality in successful long term investing.
Investing is like a business. Managements in that sense are your business partners. If you look at investing from this perspective, it's obvious you want to invest in jockeys who are think big, have decent skin in the game, are intelligent and good at execution.
Most importantly, you should invest in people with integrity. Otherwise all the intelligence of the management could work against you as a minority shareholder.
Pick any big winner in the stock markets, in India or globally - Amazon, Tesla, Facebook, Avenue Supermarts...
Why did hundreds of businesses die in dot com crash, while Amazon went on to become a global behemoth? Why did Future Retail and Avenue Supermart ended up so differently despite being in the similar industry?
It is obvious that the journey of these stocks would not have been the same, without their promoters' vision and execution.
It sure needs some work to assess the management quality, than buying on the next hot tip you come across on social media. But a little work here can catapult your luck in a big way. Once convinced, you can invest and forget. All the hard work is done by the management. You can enjoy the fruits.
Remember Ravi and MRF.
Now I need to say here that fortune favors the brave.
To get lucky in investing, you need to have the capacity to suffer. As there is a 100% chance that you will be tested when markets turn volatile.
It could be a pandemic out of the blue, or the sudden onset of war. Some event could make your portfolio crash by 20% to 40% within days or weeks.
If that causes you to panic and exit, you will never get to see the rebound in quality businesses.
This reminds me of the downcycle in smallcaps that started in January 2018. At the bottom, the smallcap index had crashed by over 50%. This was reflected in our smallcap recommendations as well. Some of the 500% gainers I shared above, were once deep in the red.
Had we pressed the exit button and did not have the capacity to suffer through volatility, we would not have witnessed the rebound in the open positions that we did. This capacity was developed on the back on the conviction we had while recommending these stocks.
Well, that's the third important factor to get lucky in markets.
If you wish lady luck to smile on your investments, here is the last but most important thing to follow in investing: Prudent asset allocation.
There is not a single investor, no matter how legendary, who did not end up with failed investments.
It could be a case of bad decision making, disruption, or the management taking bad decisions, or something totally unexpected and unrelated to the business.
What separates legends from ordinary investors is not the lack of losers, or the bet on big gainers, but how less they lose when they lose, or how big they gain when the stock performs.
In the end, it all boils down to asset allocation.
A stock crashing by even 80% may not turn out to be too bad for you unless you are overexposed to it. So always keep the probabilities in mind, stay humble and allocate wisely.
It's okay to build on a position overtime with more conviction, rather than overloading on a stock based on a speculation. Investing is not just about winning big but staying in the game. A well-diversified portfolio ensures survival.
This is the blueprint to get lucky in investing. Follow the process, stay disciplined, and get lucky.
Happy investing!
Warm regards,



Richa Agarwal
Editor and Research Analyst, Hidden Treasure
Recent Articles