The Covid-19 'Green Zone' for Your Portfolio Will be Revealed Today
Apr 13, 2020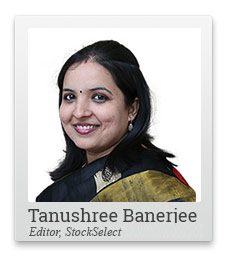 Strategically positioned near the Yangtze river, Wuhan has been an important transportation hub in China for centuries.
But the city came under global scrutiny in 2020. Once it was declared the epicenter of the coronavirus.
On 24 January, the eve of the Chinese New Year, 450 military medical staff entered Wuhan. Trained in combating viral respiratory infections like SARS and Ebola, they were sent by the government to control Covid-19 outbreak. Within weeks, temporary hospitals came up in Wuhan, with facilities such as intensive care units and quarantine wards.
However, there was a glitch.
A German manufacturer, Huber & Ranner, was supposed to install the ventilation systems for two hospitals in Wuhan.
Butt due to the lockdown, the company's technical staff from Germany could not come over to supervise.
Fortunately, a small Bangalore based startup, BlinkIN, stepped in. With its artificial intelligence expertise, the Indian company helped service engineers of Huber & Ranner install ventilation systems in the hospitals in Wuhan, remotely.
---

Advertisement

---
Rahul Shah's
FREE MASTERCLASS
on Potentially
Doubling Your Income
without working 24 X 7
REGISTER NOW
------------------------------
Artificial intelligence (AI) is playing an extremely critical role in fighting the worst health and economic crisis we have seen in a century.
Be it areas like surveillance, contact tracing, patient care or even vaccine research, the technology has become core to Covid-19 rescue and resistance efforts.
Over the past month, China found some success in flattening the Covid-19 curve with the help of AI enabled devices. This has encouraged authorities in other countries like South Korea and the US to also use the technology. The Indian government too recently launched a Covid-19 contact tracing app that runs on AI.
As I write this, at least six IITs (Indian Institute of Technology) in the country are waiting to launch AI enabled products to help fight Covid-19. Some of these can help in mapping patients, others can help the government, educational institutions, and corporates minimise the impact of the virus.
The biggest impact that AI is set to have is on healthcare. Given the population of our country, the government's limited healthcare budget, and shortage of doctors, technology like AI can help solve critical problems.
I have been tracking a niche technology company in India with meaningful presence in the AI space, for few years.
REVEALED: How to Unlock Almost 3x More Gains Post the Corona-Crisis...
It assists Indian and global companies embed and use technologies like AI in their products and services. And over the years, has been instrumental in big innovations.
Healthcare technology currently accounts for just 10% of the company's revenues currently. But it has been growing exponentially. This year, the segment is expected to grow almost 100%.
Apart from global medical equipment majors like GE and Siemens, the company counts specialised medical equipment innovators among its clients. It's currently playing a pivotal role in finding solutions to the Covid-19 pandemic.
Until such a cure is made available, social distancing is the only alternative.
In India, the nationwide lockdown was scheduled to be lifted tomorrow. Unfortunately, in most parts of the country, that won't be the case.
Most states have extended the lockdown upto the 30th of April. Mumbai, where I live, has been designated as a red zone. It's among the most vulnerable cities in the country.
So, there is no getting away from the lockdown for the time being.
Stay indoors. Stay safe.
But the company I referred to and AI technology are certainly the safe 'green zones' for your investment portfolio.
Even in a post Covid-19 world, I see this technology making massive changes in the way we live, work and travel.
I will tell you more about this company at my free online summit today at 5 pm.
Please join in.
Here's the link to attend the summit.
Warm regards,

Tanushree Banerjee
Editor, StockSelect
Equitymaster Agora Research Private Limited (Research Analyst)
PS: More than 20,000 astute investors have signed up for my One Stock Crorepati summit. Join me this evening at 5 pm. I hope to see you there.
Recent Articles