Why We Picked These 8 Smallcap Stocks in the Coronavirus Crisis
Apr 16, 2020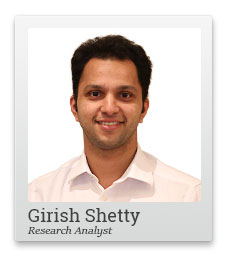 Are we going back in time? A time when the whole neighborhood was glued to the television at the same time? A time when DD National ruled the roost all over India?
If the recent TV viewership data is anything to go by, it certainly seems so. Re-runs of Ramayana and Mahabharata have seen record viewership during the lockdown. DD National was the most viewed channel last week.
A slow, steady story is still accepted by millions in a fast paced world.
It shows that if your basics are good (in this case the story), you will always do well.
We see this from time to time in the investing world as well. The last few years value investing was written off by almost everyone.
The mainstream media went gaga over 'quality at any price' investing. According to the media and a lot of fund managers, quality meant the biggest 10 stocks. Valuations did not matter. The 'smart money' also bought these stocks.
The perception created was these stocks could only move in one direction and that is up.
--- Advertisement ---
Richa Agarwal's #1 stock pick for 2021 is out

It is a little-known company that is now tapping into a Rs 4 trillion opportunity...

Setting it up to potentially deliver huge gains in the years to come.

Now, this stock has already started to move...

As the word spreads, there's a chance that this stock could move up rapidly.

Hence the urgency to act now...

Here are the full details of the company I'm talking about...
------------------------------
Well, the coronavirus crisis has shattered this myth and how. The talk has moved from large and small caps to survival now.
The focus is now on the business model. The questions being asked are...
Will the business survive?
Is the management capable of handling this crisis? How has it done in the past?
Do valuations provide a margin of safety in such uncertainty?
I believe these are the right questions to ask. These questions should be asked not only now but every time one invests.
These are the exact questions we ask ourselves when looking at stocks for our Hidden treasure subscribers.
It has also helped us pick our best 8 small cap stocks for our Hidden treasure subscribers.
Unlock Now: India's 3 Unstoppable Tech Stocks
Low debt, market leadership and a diversified business model, give us comfort about these companies coming out stronger from the current crisis.
Able managements run these businesses.
The recent correction has made the valuations of these stocks further attractive. The icing on the cake is the dividend yields these stocks provide.
My colleague Richa, editor wrote a detailed piece here on these 8 stocks.
Our focus in the current scenario is getting our basics right. If we do that, we strongly believe the wealth creating opportunities from these stocks will be huge.
As Equitymaster enters our 25th year, we are confident of delivering on this promise of wealth creation.
Stay safe!
Warm regards,



Girish Shetty
Research Analyst, Hidden Treasure
Equitymaster Agora Research Private Limited (Research Analyst)
PS: Our 25th year celebrations will start soon. Join us for something truly special...
Recent Articles