Why Buffett Would Scowl at My Latest Recommendation...
Apr 18, 2018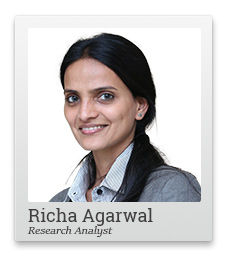 One of Warren Buffett's most profound quotes, in my opinion, is this...
I look for businesses in which I think I can predict what they're going to look like in 10 or 15 or 20 years. That means businesses that will look more or less, as they do today, except that they will be larger and doing more business internationally.

I focus on an absence of change. When I look at the Internet, for example, I try and figure out how an industry or a company can be hurt or changed by it, and then I avoid it...

Our approach is very much profiting from lack of change rather than from change.
It underscores the importance of moats for businesses. And it shows what a stickler Buffett is to the circle of competence.
Coke and Wrigley chewing gum are businesses that fit his criteria, and investing in them has earned him the reputation of a legendary investor.
But taking his advice literally can do more damage than good.
Google and Amazon did not meet these criteria. Missing these stocks and business are some of Buffett's biggest mistakes (of omission).
Ironically, Buffett's own firm, Berkshire Hathaway, does not fit his concept of the businesses he likes. From a textile manufacturing (a segment that was quit later) company, it has come a long way. Today, it's a multi-billion dollar conglomerate that owns more than 50 businesses, ranging from food and FMCG to insurance.
Nothing predictable about it.
My latest small cap recommendation has been one such unpredictable company.
--- Advertisement ---


Beware! These Lies May Cost You Years of Retirement
Sounds impossible?

Yes, it would be impossible if you also believe in Retirement Lies…

Lies like your money will always remain safe… your pension will be sufficient to take care of all your expenses including your medical bills… you just need to work hard and save money to retire comfortably at 60… and your expenses will go down when you retire.

Though these might make sense, they are nothing but TRAP which could steal precious years from your retirement.

It's NOT easy to escape from this trap.

The good news is… there are some smart people who are using a Retirement Secret to retire early and wealthy.

So, there's no need to wait until 60 to retire. Your wealthy retirement life could start much earlier than you've ever thought.

Click here to know more… How this Retirement Secret could add years to your retirement!
------------------------------
It has a reputation for being high on mergers and business restructurings.
Of many such restructurings, one that raised eyebrows was the sale of its key bread-earning segment a few years ago. It led to a substantial fall in the stock price.
The management held the decision as a response to rising competition in a capital-intensive segment where the market size is limited, and gestation period is long. The management takes pride in the fact that it focused on financial viability and could let go of a weakening business.
In hindsight, the decision was smart.
To be honest, given the lack of a clear strategy (as I saw it) in the past, I avoided recommending it to subscribers.
But a recent meeting with the management team has put a lot of my concerns to rest. I'm convinced that all these changes will lead it to a better future.
Coming back to investible businesses, if you think about it, lack of change might not be such a good thing in these times.
This is the age of innovation. Businesses need to anticipate the upcoming disruptions and be prepared for them. Being proactive and nimble is the only way to survive and thrive.
Is Your Favourite Business Prepared to Handle Disruption?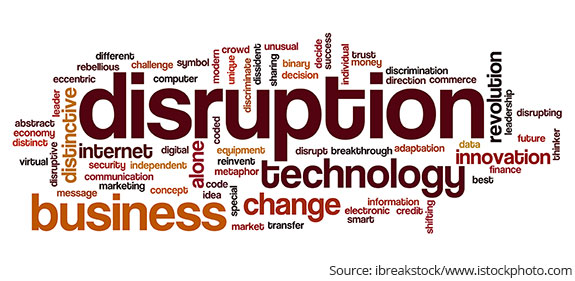 In fact, some of the greatest investing opportunities today are businesses that are aware of the shifting landscapes, and adjusting business models accordingly for the better.
The ability to evolve in these dynamic times is a moat in its own right that you must not ignore.
Regards,


Richa Agarwal (Research Analyst)
Editor, Hidden Treasure
PS: Richa, as you know, has a knack for picking the undiscovered smallcap companies that become the multibaggers of tomorrow. Her latest recommendation is on a business that holds huge promise. Subscribe here to know more...
Recent Articles