Should New Investors be Buying Smallcaps at All?
Apr 21, 2018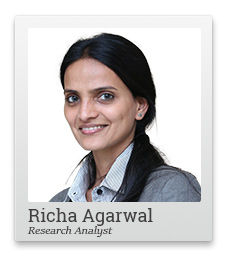 Before I answer that, I'm going to let dear Warren Buffett take a crack at the answer...
'It's a huge structural advantage not to have a lot of money.

The universe I can't play in has become more attractive than the universe I can play in.

I have to look for elephants. It may be that the elephants are not as attractive as the mosquitoes. But that is the universe I must live in.'
Essentially, Buffett is saying that if he didn't have a lot of money, like billions of dollars, he would be investing in small caps - ie the universe he can't play in.
But you can play in it.
So, our answer is absolutely, positively, yes.
--- Advertisement ---


Special Anniversary Offer: Get 1 Year Subscription… Virtually FREE!

This is BIG.

We, here at Equitymaster, are celebrating our 22nd Anniversary!

And to celebrate the milestone, we have designed a Special Anniversary Offer that gives you an opportunity to claim 1 Year Subscription to one of our most popular premium services…Virtually Free!

However, this is a Special Limited Period offer that is available ONLY till 27th April.

We're sure you're Interested! So, don't delay…Full details are given here…

We strongly recommend you don't waste any time.

Click here to take advantage of this opportunity NOW.
------------------------------
Think about it. Most people don't have the kind of money to invest that fund managers do.
This is a good thing. It means you don't need to look for elephants. You can swat the attractive mosquitoes instead!
Answer: Invest in Smallcaps!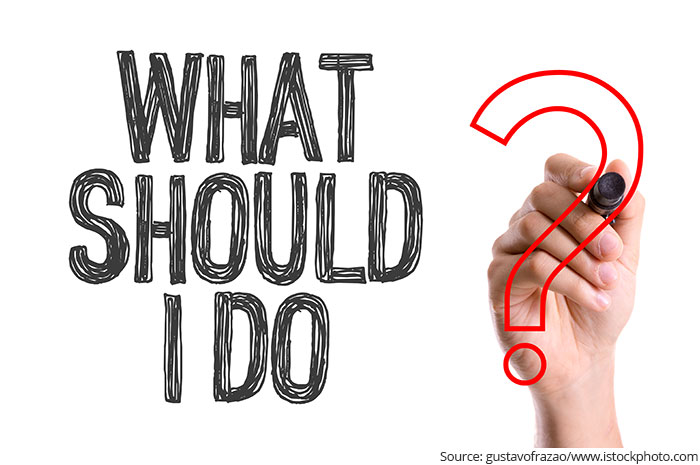 Big companies have already seen most of their growth, but tiny companies are still sitting on the runway, waiting for take-off.
Consider Maruti Suzuki, for example, over the last three years, the big Indian auto company has handed shareholders a 173% gain.
Take a look: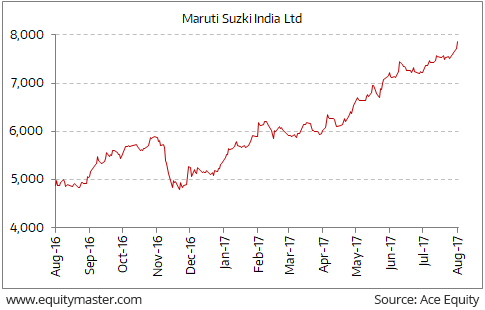 Now, that's actually quite an impressive return for a company the size of Maruti Suzuki.
But it's still nothing compared to the potential of small-caps.
Over the same time-period, a small auto ancillary firm called Minda Industries Ltd. soared a staggering 966%, see for yourself...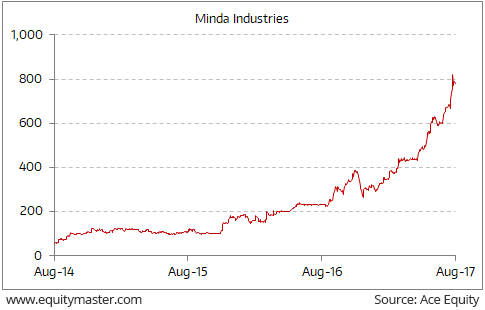 That's enough to multiply Rs 1,000 investment by over ten times to Rs 10,659.
This is the power and promise of small caps.
So, here's why every stock market investor should have the best quality smallcaps in their portfolio...
High growth potential: Unlike big businesses that have already matured, small caps are at an early phase in the business cycle. This makes the growth potential of quality small caps enormous.

Lifecycle of a Business



Valuation disconnect: Good quality smallcaps tend to significantly outperform largecaps in the long-term. But the key word is 'long-term'. Investors need to be patient with smallcaps. Because of their lack of visibility and low liquidity, it may take some time for smallcaps realise their potential. But the wait is worth it, because when it is realised, the returns are huge. You can use this period of valuation disconnect to your advantage by slowly accumulating such stocks.
Lack of institutional ownership: Remember Buffett's words? Institutional investors are busy hunting elephants. This is great news for the aam investor. If you can get in early, before the big guys, then big gains await you!
Liquidity: Many smallcaps are not heavily traded. This could offer a good buying opportunity. A good quality smallcap, which is growing earnings over time, will attract attention. As the public becomes aware, demand for the stock goes up. When this happens many investors bid for a limited number of shares on offer. The result? You guessed it! The stock price rises rapidly...and early investors in these stocks end up with big gains.
If you believe that high quality smallcaps belong in your portfolio, then the next logical question is how do you find them?
Smallcaps are more volatile than largecaps. How to mitigate the risks? How much exposure should you take in each small cap?
I do this for a living. And I can assure you, the process is not easy.
But the good news is that you don't have to do the heavy lifting yourself. I've got you covered. My service, Hidden Treasure's been going great guns.
Since its launch in February 2008, the service has delivered an audited success rate of 67.1% (audited at the end of March 2018).
We have uncovered serious winners like Page Industries, eClerx Services, NIIT Technologies, Balkrishna Industries, City Union Bank, Indoco Remedies, PI Industries, Astral Polytechnic, Vinati Organics and many more!
Of course, you can't buy these stocks at current prices. They've already made their investors a lot of money.
But if you want to know which ones you can add to your portfolio right away, you can always just follow my recommendations.
Either way, don't turn away from small caps, our markets have great offerings in this space right now. For the sake of your future - seek them out today.
Regards,


Richa Agarwal (Research Analyst)
Editor, Hidden Treasure
PS: You can get a free year of Richa's recommendations right now, as I write this. But this is a special offer that will close within the week. So get in now, and get started with your wealth-building work. Subscribe here.
Recent Articles