Honouring Equitymaster's Pledge for 25 Years
Apr 22, 2020
Editor's Note: Join us in celebrating our anniversary here...
---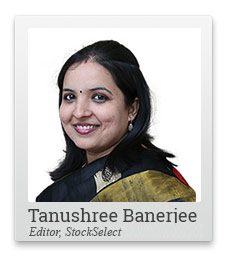 You may have to pay the bank to safe keep your money.
A petrol pump may pay you to buy oil.
Thanks to coronavirus, we are living in a world where uncertainly is bordering on the possibility of bizarre outcomes.
Negative interest rates have become a reality. Negative oil prices could become one soon.
In such a scenario, investors who seek some degree of predictability, in asset prices, have tough times ahead.
At Equitymaster, such unpredictability has never scared us.
What scared us, is the possibility of not being able to honour our pledge.
What pledge?
Well, here's the story...
Twenty four years ago, on April 22, 1996, there was an ad in the Economic Times. It announced the birth of www.QuantumIndia.com, India's first financial website.
The country had barely 10,000 VSNL internet connections then, with speeds of 28-56 kbps.
The idea of fetching information on the internet was completely alien. And the commitment to make honest, sensible, well-articulated information and views available to all investors was truly radical.
But the man behind this vision knew entrepreneurs have to be stubborn. They must be clear. They must be devoted to the cause. And, yes, they need to listen.
So, in 1990, when Ajit Dayal, founder of Equitymaster, set out to build the Quantum Group, he encountered a fair share of skepticism. Mr Hemendra Kothari of DSP told him 'Tum paagal hai. Koi foreigner nahi aayenge India ke share bazaar mein.'
Decades later, Mr Kothari walked out with a big cheque from Merrill and Blackrock after selling his businesses to those foreign companies!
Skepticism about whether an honest company can become a large, profitable, successful institution is something Equitymaster has lived with since day one.
But we firmly believed that the Indian investors deserve to know the truth! And that belief has guided us all along.
Twenty four years later, over 300,000 valued readers of Profit Hunter, testify to that.
--- Advertisement ---
After midnight TONIGHT this will be gone

Today is the last day to know the details of India's #1 defence stock.

This single stock could possibly offer 10x gains to investors in the long run.

Yes. It could potentially turn Rs 1 lakh into Rs 10 lakh...

But please note... the information about this stock will be available only till 11:59pm tonight.

So, hurry up!

Get the details of this multibagger stock right away...
------------------------------
Ajit also laid four key pillars that have been at the core of everything we do.
--- Advertisement ---
Top 3 Stocks for 2020 and Beyond

We've uncovered 3 high-potential tech stocks after years of research.

These 3 cutting edge tech stocks could potentially create a wave of Indian millionaires.

First one is present in the sector which is expected to GROW over 300 times by 2030.

Second one is one of the leading players in Artificial Intelligence technology.

And the third one is involved in putting up a global safety net to save the world from cyber criminals.

These 3 tech stocks have the potential to offer life-changing gains in the long run.

Click here to get the details...
------------------------------
These pillars have been and will continue to be the guiding light for Equitymaster for decades. It is our pledge to never distance ourselves from the very reasons you trust us.
It is this pledge that has pushed us to write to you, each weekday, for the past twelve years.
It is this pledge that has given us the conviction to say 'no' to the hottest stocks and largest companies.
It is this pledge that has encouraged us to welcome hundreds of you at the Equitymaster Conferences year after year.
Equitymaster Conference 2019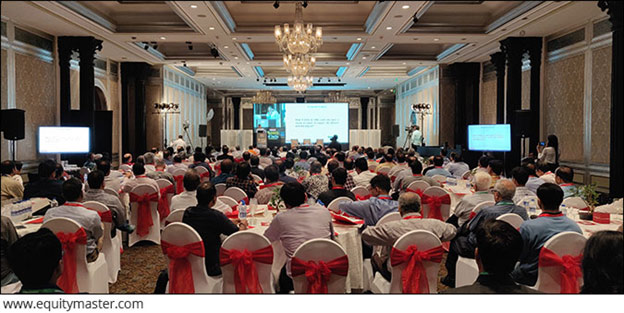 As Equitymaster enters its 25th Anniversary year today, we wish to thank you for being with us.
To show our appreciation, we have few exceptional gifts for you...
A PDF copy of our most successful book - Equitymaster's Secrets. This book contains our greatest secrets and lessons from over 20 years of successful stock picking. It contains the essence of investing, which has made Equitymaster one of the most trusted research houses in India.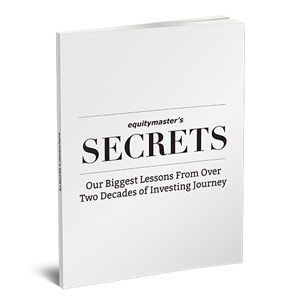 A PDF copy of my book: 50 Reasons Why the Rebirth of India is Inevitable (Worth Rs 1,950)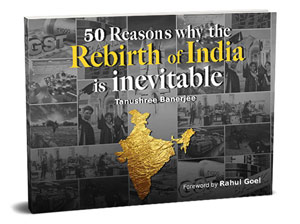 A special guide on picking stocks that could potentially benefit from the post coronavirus market rebound.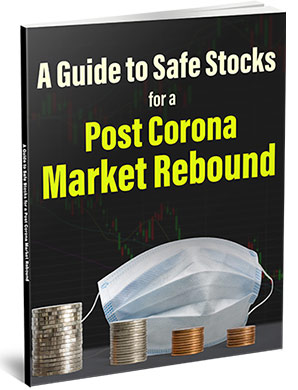 My report on 7 stocks that could lead the wealth creating journey during the post coronavirus market rebound.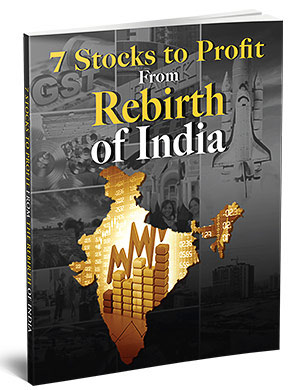 So, what are you waiting for?
Join us in the celebrations...
Warm regards,

Tanushree Banerjee
Editor, StockSelect
Equitymaster Agora Research Private Limited (Research Analyst)
PS: Join us in celebrating our anniversary here...
Recent Articles