Why the Coming 25 years Will Be Even More Exciting For You than Equitymaster's First 25
Apr 23, 2020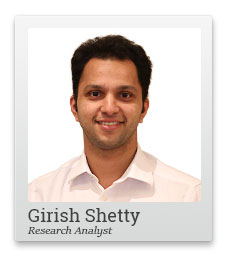 Our regular readers would by now be well versed with our stock selection process in our Hidden treasure service.
Many a times I've tried to convince my colleague Richa about a stock that looked interesting. Her first question has always been...'Have we met the management?'
We rejected a lot of businesses since the management wouldn't meet us. On the other hand, there were also times when I wasn't convinced about some businesses. But we changed our mind after we met the management.
Overtime, I've understood the importance of meeting the person behind the story. Especially when we look at small businesses. The man behind the story is as important as the story itself.
This practice is not restricted to Hidden treasure. I would call this an extension of the Equitymaster culture.
--- Advertisement ---
[URGENT] Closing Alert for Richa's No. 1 Stock for 2021

Gentle reminder that access to the details of Richa Agarwal's Top Stock Pick for 2021 will be turned off at 11:59 pm tomorrow.

This stock is effectively available for pennies on the dollar today and has the potential to deliver life-changing returns over the long term.

But you need to act fast... because the stock has already started to move.

We recommend you access all the details here right away.

Once 11:59 pm hits tomorrow, all the stock details will be made private and you will lose out on potentially the opportunity of a lifetime.

So, just continue reading it here right now...
------------------------------
I realized this when I applied for a job here.
My interest in in equities started during my MBA college days. A few like-minded peers and me used to discuss stocks in general albeit in a very casual manner.
This interest in reading and analyzing businesses grew over time and before I knew it, it was all I did in my free time.
I wanted to pursue this passion full time and Equitymaster gave me that chance. They were ready to meet and listen to my side of the story. Listen to why I would fit in.
Since then, time has flown by. While I'm in my 4th year here, Equitymaster entered its 25th yesterday. It's the 25th year of trying to provide honest and unbiased research to its subscribers.
When we evaluate stocks for Hidden treasure, we look at how these businesses have fared during tough times. It gives us a good idea about the strength of the business model.
Also, longevity is important. The longer a business has survived, it knows what to do and what not to do.
Like all businesses, it hasn't been a smooth ride always. But we've survived and grown stronger every year.
Also, every business has an inflection point. A point after which it is ready to move on the next level. That's where the magic starts to happen. When businesses start realizing and working towards their full potential. That is what we look for when we recommend a business to our subscribers.
I believe Equitymaster is close to that inflection point. But all this wouldn't have been possible without you, dear reader. You are the lifeline without which crossing this milestone wouldn't have been possible.
Short Presentation: For Those Looking to Buy Stocks
As we go into our 25th year, we believe we know our readers much better. We believe we've reached that stage where we can offer much more value to you, dear reader.
And we hope to keep writing to you and involving you in every milestone that we cross the future.
As a token of gratitude, we would like to invite you to our anniversary celebrations.
We've lined up bonuses for you. You can get them here.
Warm regards,



Girish Shetty
Research Analyst, Hidden Treasure
Equitymaster Agora Research Private Limited (Research Analyst)
PS: Claim your Equitymaster anniversary bonus here...
Recent Articles