The Only Mantra for Surviving in Business for 25 Years
Apr 24, 2020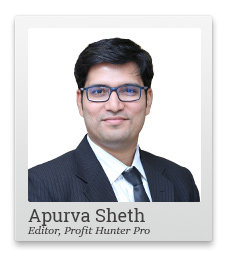 Coronavirus is spreading faster than wildfire daily. Human trials of potential coronavirus vaccines have begun in the UK. Now we must keep our fingers crossed and pray that we find a solution to this crisis soon.
Meanwhile, several nations across the globe are under lockdown and paying a price for it. Economic activity has come to a standstill. Global GDP growth has been revised to lowest levels since the second world war.
Several businesses are shut and some may even go bankrupt. I have friends and family in the business community and most of them are concerned about their survival.
I spoke about the Lindy Effect with my friends on a video call we had over the weekend. The Lindy Effect simply states that the older something is, the longer it's likely to be around in the future.
For example, if a business has survived and prospered for 25 years, there are strong chances it will do so for another 25 years...
All things remaining same, chances of survival of a 25-year-old business are more than a 5-year old business.
There are some things which a 25-year old business has which the other doesn't. It could be better systems and processes. It could be better understanding of the market and products. It could be management experience and organisational knowledge. It could be all of this or something else.
I consider myself lucky to have the opportunity to learn the mantra of survival first hand from a business which has grown over the last 25 years. Yes, it's Equitymaster. It began its 25th year in business on 22 April 2020.
--- Advertisement ---
3 Stocks for Potentially Massive Gains

COVID-19 has triggered a fundamental shift in the global economic and geopolitical map.

This reshuffling of the geopolitical map is just ONE of the forces fuelling the great Indian revival.

A revival that will restore the power, wealth, and influence we once enjoyed.

And, those who invest in the companies at the heart of this revival could turn a small stake into generational wealth.

Our co-head of research, Tanushree Banerjee, has narrowed down on 3 specific stocks.

She strongly believes, these 3 "revival stocks" could potentially offer massive gains.

Click here to learn more about this mega opportunity
------------------------------
My journey with Equitymaster began in November 2014. I worked with the institutional research department of a broking firm before I joined Equitymaster. I recommended trading ideas to financial institutions, like banks, mutual funds, FII's and insurance companies.
During that time, I also saw how professionals made money. At times, even at the cost of retail investor's interest. I was committed to change this.
I got an opportunity after I received a call from our CEO Rahul Goel. I was inducted in to Team Equitymaster after a series of interviews.
Equitymaster was a lot different from my previous organization or the clients I worked with. All the decisions that other companies took were based on their self-interest.
But Equitymaster focused on their readers interest first. I was forced to think upon the following questions before I proposed anything:
What's there in it for our readers?
What problem are we solving for our readers?
Will it add value to our readers?
Do our readers need it?
Will it make life easier for our readers?
The secret mantra of Equitymaster's growth and survival is its sole focus on readers interest.
Revealed: 3 "Revival Stocks" for Potentially Massive Gains
Our readers have always been the center of our universe. Everything we do is done by keeping the best of your interest in mind. There were not many companies that did so 25 years ago.
And to this date there aren't many companies that do so. Until that's the case, I see no reason for us not being around for the next 25 years.
So on that note, I say three cheers for the last 25 years and let's look forward to another 25 glorious years.
To celebrate this happy anniversary we're giving away bonuses to our readers. To claim them for yourself, please click here.
Warm regards,

Apurva Sheth
Senior Research Analyst, Fast Profits Report
Equitymaster Agora Research Private Limited (Research Analyst)
PS: Unlock your special anniversary bonuses here...
Recent Articles