A Study of Top Brands Offers Serious Lessons in Moat Investing...
Apr 26, 2018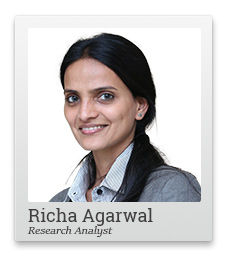 As a staunch believer in value investing, a key aspect I look for in companies I recommend is a moat.
Here's what Warren Buffett has to say about moats...
The most important thing to me is figuring out how big a moat there is around the business. What I love, of course, is a big castle and a big moat with piranhas and crocodiles.
A moat can be high entry barriers, low cost of operations, network advantages, a strong brand identity, and so on.
However, while any of these factors could constitute a moat, just having these does not mean you have a successful moat. Consider these examples:
Bharti Airtel is a great example of a business with a high entry barrier;
Cairn India Ltd's moat should have been its low cost;
Flipkart is well-known for its network advantage;
While Xerox, Kodak, etc have powerful brand identities.
--- Advertisement ---


Want to Retire Early & Wealthy?

Today We're going to share with you a Rs 1 Lakh Retirement Secret only a few smart Indians use...but it's unknown to the millions of people who believe they have to work hard and save throughout their life...in order to live a comfortable retirement.

Sounds interesting?

Then click here to learn how our small cap stocks recommendation service could guide you to retire early & wealthy.

And here's more good news for you…

Until 27th April Midnight, you have a unique opportunity to claim one-year access to our extremely successful small cap stock recommendation service…Virtually Free!

So, you need to ACT fast…Only 2 days left!

Click here for full details…
------------------------------
These terms make investing narratives look interesting...convincing even. However, as my above examples suggest, choosing companies just on the basis of these qualities would not have been a great decision.
Brands - The Diminishing Stature
In fact, the last one - brand - seems to have become one of the most overvalued virtue in the world of investing.
A Solid Moat Leads to Sustainable Profits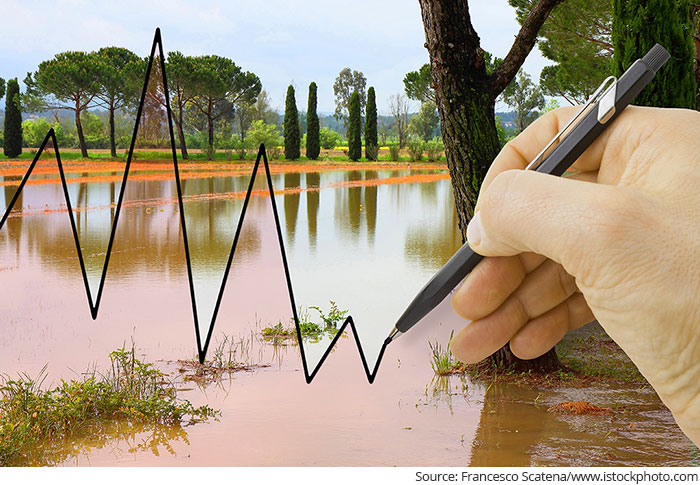 Don't get me wrong. I still value the qualities that go in to making a brand - a good product or service, a great customer experience, and a bond that generates repeat business.
Unfortunately, brands have been taken for granted. And in this fast-changing world - the power of the'brand' stands vulnerable like never before.
This reminds me of an interesting study involving some of the world's best brands, including the likes of Pepsi, Honda, Nike, McDonald's, and BMW.
According to brand consultants, Interbrand and Credit Suisse HOLT, of the companies that owned the top 10 brands in 2016, only two earned their cost of capital in FY16. The others did not even generate economic profits.
So what should you look for?
The real measure of a moat is whether a company can consistently generate returns (ROCEs) above the cost of capital. In the end, it boils down to value creation over a long period of time.
Though it seems easy, it's actually quite difficult to get such companies at valuations that could really boost portfolio returns.
Especially if you are looking in the same place everyone else is looking in.
But as small cap analyst, things have been different for me. I come across such opportunities all the time.
I have met managements (and recommended companies) that have been consistently at the top of the game and could give serious lessons in value creation to their large cap peers.
These names are not well known, since they may not be the typical B2C (Business to consumer) businesses, but operate in niche markets.
Yet, they are the leaders and pioneers in their own right.
Their relative anonymity and low market cap work to our advantage, as they help us pick these businesses at attractive valuations...long before they become stock market 'darlings'.
One such small cap stock that I recommended a couple years ago, in March 2016 (it was part of my Hidden Treasure service) touched its estimated 3-year target price in the first year of recommendation itself. And it is still growing ever stronger.
Had I been any other investor, it is unlikely I would have ever come across this company.
It has no brand, no celebrity endorsement...
Yet, in a highly competitive industry, this company has taken giant strides and is miles ahead of the competition.
Here is where its power comes from...
The company is a market leader in the segment it operates in, commanding around 20% market share. Over the years, it has claimed to be 'the only' and 'the first' company in the segment it operates in.
But what we like the best about it is the management's passion - never letting complacence set in.
When the management speaks, it is never about past victories, but about something new that they're doing to maintain their lead. They dream big, plan well, and then execute.
With continuous innovation, it has avoided ending up in the zone of fading returns. Instead, it continues down the path of healthy economic returns. The result - a consistent value creation.
In this dynamic world, then, the concept of the moat is changing fast. Today, just looking for a moat is not enough. You also need to make sure the moat you are betting on does not shrink and disappear overtime.
Good Investing,
Regards,


Richa Agarwal (Research Analyst)
Editor, Hidden Treasure
PS: Richa has the knack for digging out those hidden companies that are the profit-multiplying stocks in any portfolio. Do you have these Hidden Treasures in your portfolio? If not, now is the perfect time to check them out. Until tomorrow only, you can get a free year of Richa's service. Subscribe here.
Recent Articles