If You Could Look Beyond Elections, Here's a Rebound Small Cap Stock to Catch Hold Of
Apr 26, 2019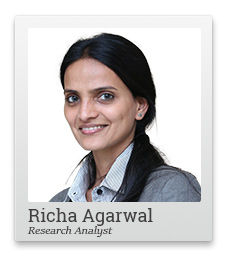 Almost four decades ago, the investing legend Warren Buffett gave an important piece of advice that is relevant even today... Put simply...
'Stay away from turnaround plays'.
In his words:
Both our operating and investment experience cause us to conclude that turnarounds seldom turn, and that the same energies and talent are much better employed in a good business purchased at a fair price than in a poor business purchased at a bargain price.
--- Advertisement ---
How to Profit from the Massive Upcoming Revival in Smallcaps

Our head of smallcap research, Richa Agarwal, believes...

Despite rallying over 180% since March-2020 lows... small-cap stocks are set for a massive rally over the coming months and years.

Richa is going to reveal the details of her top 3 stocks to capture potentially huge gains from this upcoming small-cap rally.

To learn the details of these 3 stocks, join Richa on 28th June at her Smallcap Revival Summit.

It's an online summit. And it is free to attend for Equitymaster readers.

But since we have limited seats, we would urge you to register at the earliest.

Click here to register. It's free.
------------------------------
But then, another wise thinker, Mr John Maynard Keynes is quoted as saying:
When facts change, I change my mind. What do you do, sir?
Well, we respect Mr Buffett. But here, we agree with Keynes.
Take the case of Symphony Ltd.
This well-known air cooler company, with a market share of over 50% among organised players, was once a failure story.
Sometimes the Right Thing to do is Turn Around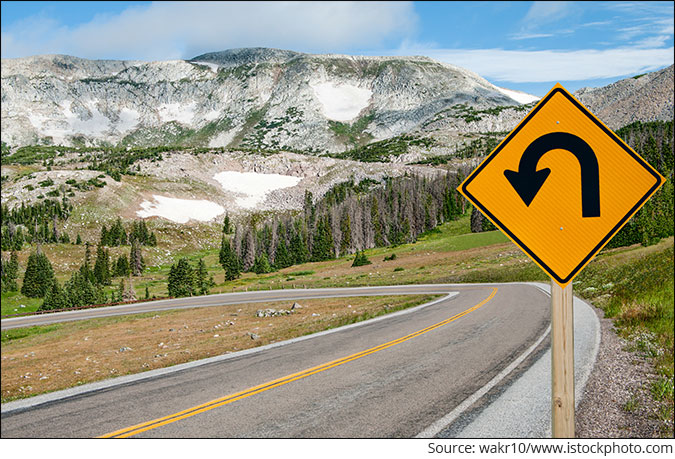 After a stellar run for the first few years, around two decades ago, the company had a near brush with bankruptcy. What led to its fall was biting off more than it could chew.
FREE Event: How to Profit from the Massive Upcoming Revival in Smallcaps
From a single product company - air coolers - it diversified into geysers, water purifiers, washing machines and exhaust fans. It could not face the competition from the cheaper products in the market, and filed for bankruptcy in 2001-02.
Now, had you taken Mr Buffett's advice on face value and written an obituary for Symphony Ltd, you would be sitting on an opportunity loss of 1,99,014%.
Yes, that's the returns the stock has offered in the last two decades. Rs 1,000 invested in the stock in 2001 would be a pretty sum of Rs 20 lacs.
What catapulted this penny stock (priced at less than Rs 1 per share in 2001-02) to a multibagger was a focused management. Mr Achal Bakeri, the owner operator, was hell bent to revive the company and claim back the glory.
Over the next five years, he restructured the business, continuing just with coolers and geysers. By 2007, the company had turned debt free. And profitable.
But you are being selective - I can almost hear you say.
Well, that's true.
Such stories are rare. And are often missed due to past baggage.
A shrewd investor is one who can look beyond the history, assess the future and spot such rare plays.
My latest Hidden Treasure recommendation is one such story I believe. Existing subscribers can access the report here.
From a distressed firm, this company is now almost debt free (net debt to equity nearing zero). Over the last five years, the net losses in the company's books have given way to net profit margins in double digits.
But this could just be the beginning to a promising future.
A market leader in a niche segment, this company is integrating its operations across the value chain - from being raw material producer to final goods supplier. What more, the promoter, a first-generation entrepreneur, is keen on shifting from a B2B (business to business) towards B2C (business to consumer) model. Bypassing intermediaries is likely to boost its profits. Further, a solid presence across the value chain will make the business stable.
Amid the market correction, this stock has corrected by over 35% from its 52 week highs and offers a perfect opportunity to take the plunge.
If you could look beyond elections and survive the volatility that the markets will likely witness over next few weeks, the stock is a great rebound candidate.
By the way, the initial signs of rebound are already visible. Smallcap index is up 15% from the lows in February 2019.
So, make sure you don't get late to catch the bus. Afterall, this could be once in a decade opportunity to make money in smallcaps.
Warm regards,



Richa Agarwal
Editor and Research Analyst, Hidden Treasure
PS: The time for investing in small caps is just right - there are over 20 fantastic opportunities that are open positions you can buy into right now if you like, so don't miss them - sign up here.
Recent Articles