My Latest Recommendation is the Next Best Investment to Owning a House...
Apr 30, 2019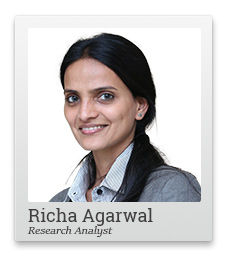 I have been in Mumbai for almost a decade now.
I love the city, its energy and its vibes, and the world of opportunities it offers.
Yet, I have one gripe - The ever-increasing rentals.
I have avoided owning a house so far. While I'm keen to, the unaffordable prices and EMI trap loom large in front of me and scare me off.
--- Advertisement ---
Richa Agarwal's #1 stock pick for 2021 is out

It is a little-known company that is now tapping into a Rs 4 trillion opportunity...

Setting it up to potentially deliver huge gains in the years to come.

Now, this stock has already started to move...

As the word spreads, there's a chance that this stock could move up rapidly.

Hence the urgency to act now...

Here are the full details of the company I'm talking about...
------------------------------
Finally, I have made my peace with continuing in Mumbai as a tenant. And I'm leaning towards having a house as an investment in a tier 2 city, where I can afford it without saddling myself with an almost life-long monthly liability.
What has helped this decision are the huge changes unfolding in the affordable housing segment.
Of all the disruptions that have swept the Indian economy over last few years, one that I like the most is in the real estate segment.
It has brought discipline, transparency and more accountability in the notorious real estate sector.
Unlock Now: India's 3 Unstoppable Tech Stocks
Demonetisation in 2016 and Real Estate Regulation and Development Act (RERA), almost three years old now, have shrunk the real estate market, are pushing out non-serious and non compliant developers out of the market and leading to consolidation and transparency.
It's a positive change for consumers, and large, professional and serious developers as the sector gradually shifts in favour of organised players.
Add to this the affordable housing push - tax exemption on affordable housing projects registered up to 2020, reduction on GST on affordable and under construction housing and other 2019 Budget proposals to boost the segment.
I would still be quite skeptical when it comes to betting directly on large, compliant and listed developers - on account of asset heavy and capital-intensive business models.
Yet this is the kind of megatrend serious investors can't afford to miss.
--- Advertisement ---
How to Unlock Almost 3x More Gains During the Corona Crisis...Good News...

Our top analyst Richa Agarwal just identified 5 "pandemic-proof" smallcaps that could win the war against coronavirus...

And deliver up to 50-100% gains really fast!

She has revealed the exact details of these 5 high-potential smallcaps in her latest special report...

Check It Out Now...
------------------------------
Today I am recommending a stock that comes with none of the baggage that typical real estate businesses carry - be it high debt, approvals or high working capital. Yet it's a great play on affordable housing megatrend.
And while this is no substitute to owning a house, in my view, this could be the next best bet from the long term investment perspective. Watch out for today's recommendation to know more about this opportunity.
And if you could look beyond elections and survive the volatility that the markets will likely witness over next few weeks, there are four rebound smallcap stocks that you could consider investing in now.
So, don't miss the bus and make the most of this once in a decade opportunity to make money in smallcaps.
Warm regards,



Richa Agarwal
Editor and Research Analyst, Hidden Treasure
PS: The markets are ripe for small cap investments right now - Richa has over 20 fantastic small caps up for grabs right now, including her latest real estate recommendation going out today - don't miss it today, and regret it tomorrow.
Recent Articles