Confused About the Stock Market rally? Here's What You Should do Now...
Apr 30, 2020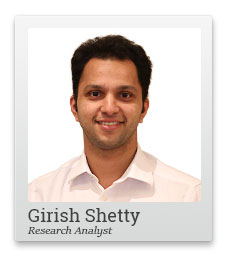 Are we in a bear market?
Until 23rd March, it certainly seemed to be so. The BSE Sensex was down 38% from its peak on 17th January 2020.
Since then, it has been a different story. The Indian share market has rallied and is now up 25% since the lows. Technically, a 20% or greater rally is a bull market rally.
Does this mean we are out of the woods?
It certainly doesn't seem so. Most of the manufacturing activities are shut apart from essential ones.
Daily wage workers are struggling to make ends meet. Lot of lenders (micro finance institutions) will struggle to collect money from these workers.
The near-term future is likely to be uncertain.
But if we look at the current market rally, it certainly doesn't seem to be the case.
Are markets taking a long-term view? A view that the coronavirus impact has to end someday. A view that there is a vaccine to be launched soon?
It is difficult to say. Also, I don't think it's important to know why the market is up 25% or 30%. Of course, if you are a short-term trader, it might be important to you.
--- Advertisement ---
Only a Few More Hours Left: Claim Rahul Shah's Premium Reports and Bonuses worth Rs 11,850 for FREE.

THOUSANDS of people have attended Rahul Shah's Automatic Income webinar, and people were excited about the bonuses that he's giving away.

Rahul Shah's premium report worth Rs 1,950 for FREE is on hold and the bonuses collectively worth Rs 11,850 will have vanished into thin air in less than 12 hours from now.

To know how to claim yours, read the complete transcript of Automatic Income webinar here before it's taken down.

Also, The Opportunity Ends Once the Limit for FREE has Hit. So, Claim Yours Before It's Gone
------------------------------
But if you are looking at the long-term, I recommend staying away from monitoring daily stock prices.
Also, with the lockdown, the temptation to see daily prices and news, on your TV and phone screens, will be high.
The mainstream media will find ways of justifying the price movements. They will scare you when prices are going down. On the other hand, they will find reasons to justify rallies like these.
So what should you do in such a situation, dear reader?
As I always like to say, focus on businesses rather than stock price movements.
Unlock Now: India's 3 Unstoppable Tech Stocks
Find businesses that will survive and emerge stronger from this crisis.
Identify capable managements who have seen tough times and are resilient enough to get through this crisis.
Equally important, look at stock valuations that provide adequate margin of safety.
This ideal combination is what I see right now in good quality smallcaps. A combination of a robust business models, backed by a solid managements.
The correction, going all the way back to January 2018, has made a lot of good businesses attractive in the smallcap space.
A narrative has been created that in uncertain times like these, small businesses will get wiped out. The general consensus is stick to largecaps.
There is no doubt certain businesses will suffer in a post coronavirus world.
But as we've seen in the past, cases like Yes Bank have proven even bluechips suffer the same fate, if there's an issue with the business model or the management.
On the other hand, good solid businesses backed by strong managements will emerge stronger from this crisis.
And that is precisely the kind of businesses me and my colleague Richa are looking at for our Hidden Treasure subscribers.
Stay tuned for more...
Warm regards,



Girish Shetty
Research Analyst, Hidden Treasure
Equitymaster Agora Research Private Limited (Research Analyst)
PS: Read about Richa's #1 stock pick for 2020 here.
Recent Articles