My Latest Recommendation Has the Perks of Being Buffett's Favourite and an Electric Vehicle Opportunity
May 4, 2021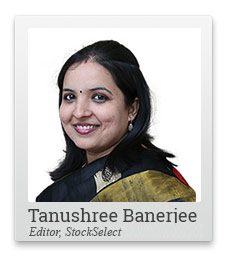 For a moment, imagine yourself as a long-term investor in the year 1921.
If you were looking for new and disruptive technology stocks back then, what would those be?
Could you have imagined that it would be a century of cars replacing horses on the roads?
Or would buying a few hundred auto companies, among thousands of car makers globally, leave you rich a century later?
Last Saturday, nonagenarian investing genius Warren Buffett, reminded investors at his latest AGM, that predicting new technology trends was never easy.
Investing in them for very long durations was even more difficult.
Of course, we live in an age when fund managers like Cathie Wood are being hailed for their hyper growth technology bets.
--- Advertisement ---
3 Hidden Forces are Converging for the First Time Ever...

This convergence is going to unleash a once-in-a-generation wealth boom.

A wealth boom that could potentially mint countless new dollar millionaires as the stocks at the heart of this event return thousands of percent over the long term.

It's a story of ground-breaking consequences that cannot be ignored.

Our co-head of research, Tanushree Banerjee, is going to reveal all about this historic event on the evening of September 24.

Tanushree believes, those who invest in the companies at the heart of this event could turn a small stake into generational wealth.

Just head to this page to get more details about this historic event...
------------------------------
Their recent success is acting like a magnet for investors looking to cash in on the hottest tech trends.
But what about investors who wish to play safe even while taking small stakes in technology megatrends?
Well, once again, listen to the 90-year veteran before buying disruptive technology stocks.
By his own admission, Warren Buffett has been a very late entrant in technology stocks.
But his big bet on Apple, since 2016, helped him undo some of the damage.
And he believes selling stocks like Apple purely based on valuations can be a huge mistake.
The secret to buying and holding such new age technology stocks is checking whether the companies consistently add value to users and shareholders.
Blindly holding technology stocks can be very risky. You wouldn't want to be left holding a Kodak or a Satyam, would you?
--- Advertisement ---
SPECIAL REPORT REVEALS: Real Estate Success Secrets of India's Most Respected Traders...

• A Secret 33-Year-Old Pattern That Has Just Remerged to Practically Guarantee a Massive Bull Run in Real Estate Over the Coming Years!

• The #1 Trend You Need to Know Before Investing in Real Estate This Year (Even if You Deal with Traditional Real Estate Investing and Have Nothing to Do with Stocks, this is a MUST KNOW)

• INVESTING IN COMA: Why People Who Invested in Real Estate Before 2019 Didn't Make Any Money (and Why Now is The Right Time to Get Started)

Here's How to Grab a FREE COPY Today
------------------------------
So, I am being very careful in terms of recommending stocks among the host of companies claiming to profit from the huge electric vehicle megatrend.
The entire ecosystem of electric vehicles promises to accommodate hundreds if not thousands of companies over coming decades.
Apart from the car makers, you would have battery producers, EV software, EV hardware, EV charging companies and what not.
But no one knows many will last.
Nevertheless, there is one niche that will benefit never mind what kind or variety of electric vehicles succeed on the roads.
In fact, every additional electric vehicle produced could be its potential revenue stream.
At the same time, the business is such that even a conservative tech investor like Buffett would happily approve of.
Fortunately, a stock in this niche space seems ready to take off for big ticket returns.
I recently informed my StockSelect subscribers about the best price to buy this stock.
Warm regards,

Tanushree Banerjee
Editor, StockSelect
Equitymaster Agora Research Private Limited (Research Analyst)
PS: I actively track India's evolving EV megatrend in my Great Indian Wealth Project. Read about it here.
Recent Articles