War Profits


Revealing a Potential 33x
Opportunity in Defence
Don't Look for India's Tesla to Profit from EV Stocks
May 4, 2022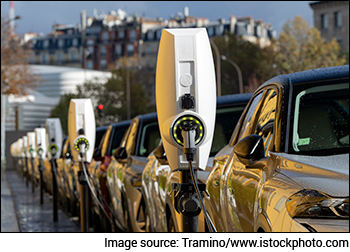 Videos of burning EV two wheelers do not make a pleasant watch.
Rising temperatures and heat waves at several Indian states have played their part in several incidences of such EVs going up in flames.
But that is not all EV makers have to contend with. The whole auto sector is facing headwinds.
Supply chain issues are hurting the performance of all major automakers. From rising oil prices to chip shortages to rising input costs to steep prices of lithium, the challenges keep piling on.
Then the power outages in several parts of the country have also cast doubts on the sustainability of e-mobility.
So, as an investor, you are not wrong to question the possibility of India ever having her own Tesla. Or for that matter whether the early stage EV investors can ever bag big EV profits.
But there is more to India's EV story than meets the eye.
There has been a lot of excitement about electric vehicles (EVs) both in India and around the world. Adoption of EVs is gathering pace globally. China had as many as 7.8 million EVs on the road by the end of 2021. The EU had 5.6 million and the UK 0.8 million.
--- Advertisement ---
3 Next-Generation Defence Stocks Potential 33x Opportunity by 2030

This decade belongs to defence stocks.

We are staring at a potential 33x opportunity by 2030.

But it is absolutely important that you choose the right defence stocks to ride this opportunity.

We've already identified 3 next-generation defence stocks for you...

These companies are into developing cutting-edge military technologies where we're seeing a huge potential.

If you're a serious investor, then you should not miss these 3 stocks for anything.

You can see this page for full details...
------------------------------
India, too, is seeing a shift.
As on date there are close to a million EVs (including two-wheelers) on the Indian roads. Despite instances of batteries exploding or vehicles catching fire, there has been no slowdown in the pace of EV bookings.
As traditional auto makers gear up for the transition, EVs are estimated to account for half of global passenger vehicle sales by 2035. Volvo, Ford, General Motors, and Mercedes Benz have all lined up their EV plans. So have Tata Motors, Maruti Suzuki, and M&M.
The adoption of EVs is also catalysed by strong support by governments across the world. India and Germany offer the maximum incentives. As much as 25% of the average sale price is being subsidised here. China and France are at about 22% and 15%.
Apart from the outlay of Rs 100 bn FAME-2 scheme, state governments in India are offering incentives too. Needless to say, this has prompted the biggest global carmakers to set up their EV assembly lines in India.
But that is not enough. Much work is still needed to ensure that lithium-ion batteries work efficiently in India's hot and humid conditions.
In other markets, the life of a lithium-ion battery outlasts the EVs by many years. Governments there are working with car makers to promote secondary usage (after use in an EV). This will extend the battery life.
India needs to adopt a similar approach. That apart, the government should also mandate recycling EV batteries.
India is behind the curve as far as securing key raw materials such as lithium and cobalt is concerned. China has a massive head start there. So, there is a concern that India may end up being dependent on others for lithium in the same way it is for crude oil right now.
Efforts are underway to test green hydrogen as an alternative fuel for EVs. No country has a definitive edge in this fuel. It offers a much-better chance for India to nudge ahead. Notwithstanding its efficacy, the higher energy content of hydrogen poses some risks as well.
So, waiting for India to have her own Tesla to ride the EV fortunes may be in vain.
Rather I recommend buying some backdoor EV stocks that can profit no matter which fuel, which technology or which financial incentive EV makers avail.
For more details, join me and my Richa Agarwal at our special online event on 11 May - The EV Gold Rush.
Warm regards,



Tanushree Banerjee
Editor, StockSelect
Equitymaster Agora Research Private Limited (Research Analyst)
PS: Discover a little-known way to play the massive 15x EV opportunity in India. Full details here...
Recent Articles