---

This is third party advertisement

---

Mutual Fund investments are subject to market risks, read all scheme related documents carefully.
Join Mega webinar


Navigating Markets in 2024 -
Fund Managers Year End Perspective
Live on Dec 6th @ 6pm
Why Warren Buffett Recommends Index Investing Over Berkshire Hathaway
May 5, 2021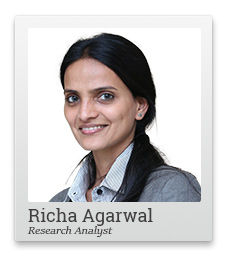 Last year has been a bit unusual.
Not just in terms of the health scare and the mess it has brought to the global economies, but in the stock markets as well.
The global stock markets, thanks to the unabated money printing and stimulus in response to Covid crisis, are running on steroids.
And it's not just stock markets.
Crypto currencies, non-fungible tokens (NFTs) that certifies a digital asset to be unique, (whatever value that uniqueness offers), SPACS (special purpose acquisition companies) set up to raise money through IPO, which is then used for mergers and acquisitions, Robinhood millionaires, meme stocks...
The concepts that would have seemed fictional or might have been ridiculed in more sensible times, have become real.
Millions have taken a fancy to them.
--- Advertisement ---
Investment in securities market are subject to market risks. Read all the related documents carefully before investing

Our Big Prediction

India is set to take a giant leap in terms of prosperity.

If things play out as our research suggests, then this leap could potentially generate wealth at a scale we've probably never seen before.

This is one of the biggest opportunities for investors in the recent times.

The stock market rally that we're seeing right now is just a small glimpse of what's about to come.

See Details Here
Details of our SEBI Research Analyst registration are mentioned on our website - www.equitymaster.com
---------------------------------------------------
Cryptos now have a market cap more than US$ 2 trillion.
As collectively stupidity rules, a joke currency, such as Dogecoin, has risen over 14,000% in less than six months.
It exceeds the market cap of Ford Motor Company.
The founder of Dogecoin finds it surreal and weird that something he made in just a few hours is now part of internet culture. He thinks it's a good barometer for how far from reality things can get.
In these times, it's worth listening to Charlie Munger and Warren Buffett.
Afterall, they have been witnesses to multiple bubbles and busts over decades. They can speak with wisdom and experience that few of us will live long enough to acquire.
In the Berkshire Hathaway AGM 2021, the two legends shared their view on what they think of what's happening around us, and their approach.
Both Munger and Charlie are unfazed with the market rally. They choose to stick to the businesses they can make sense of.
They are immune to the fear of missing out (FOMO). Further, Mr Buffett is fine with the growing cash pile (15% of business value). He refuses to go for acquisitions until he finds anything is attractive.
--- This is Third Party Advertisement ---
Mutual Fund investments are subject to market risks, read all scheme related documents carefully.

[MEGA] Webinar Invitation -

Navigating markets in 2024 - Fund Managers' Year End Perspective.

Date: Dec 6th Time: 6pm Venue: Your Computer

An Exclusive Asset Class Outlook Webinar With Our Experts from Quantum MF

• The Outlook For Equity, Debt & Gold?

Register Free for this Exclusive Webinar
----------------------------------------
We know action itch is the bane of sensible long term investing. Sometimes not doing anything is the best thing to do.
To be sure, Buffett has underperformed over the last decade. The US indices have generated more returns.
But that's the nature of the game, once you are big enough. Here's Buffett...
Anyone who says that size does not hurt investment performance is selling. The highest rates of return I've ever achieved were in the 1950s. I killed the Dow. You ought to see the numbers.

But I was investing peanuts then. It's a huge structural advantage not to have a lot of money.
An investor quizzed him on this underperformance and whether the index would be better for the long term versus Berkshire stock.
Buffett recommended the S&P 500 index. In his will, he has allocated 90% of the funds for his wife to the index and 10% in treasury bills.
Well, I admire him for his honesty and straight forward talk.
But what holds true for Buffett and big investors does not hold for true for you.
I feel good about being associated with the smallcap and microcap space. A considerable number of these stocks are out of bound for big investors.
Equitymaster Conference 2024: View Your Invitation
This just makes the entry points a lot more attractive. The potential upside is also much higher compared to large well-known stocks that are already in the overbought category.
I hope you realise this is your edge as an investor, dear reader. Even Mr Buffett envies you.
Make good use of it.
But this optimism comes with a warning.
You see, one of the biggest megatrends in the Indian economy today is the financialisation of savings. There has been a sharp surge in the number of demat accounts opened with depositories.
Now this is a positive development.
But I believe it has happened at unfortunate time.
It has happened when low to negative interest rates have led to bubbles across assets classes.
This boom has lured unsuspecting and inexperienced retail investors into the markets. Even success during this time can have adverse consequences where people mistake luck for skill.
So while I wish you have a great investment journey, I would like to warn you against speculation.
I hope you will approach investing from a long-term perspective.
Warm regards,



Richa Agarwal
Editor and Research Analyst, Hidden Treasure
Recent Articles