The Top Stock in My Favorite Investing Theme of 2022
May 5, 2022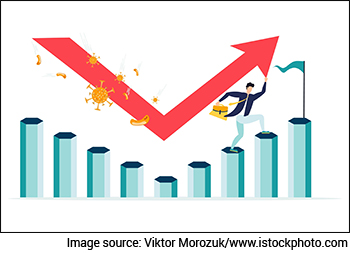 As someone who has been in stock markets for over a decade, I'm often asked about my favorite investing theme.
It's a question I dodge most of the time.
I practice bottom up stock selection in smallcaps. I have a long term approach. What happens at the company level matters a lot to me than which sector looks hot.
In fact, one of the results of bottom up approach is that I often end up taking a contra view. This is because market favorites are hardly ever in the buy zone.
However, this time I'm going to make an exception.
I see a trend shaping up that will create huge wealth in the long term. The trend is the revival in infrastructure. After a long time, the capex cycle is turning for the better.
As per reports, at 19% of total expenses, the budgeted capex is at the highest level in nearly two decades, since 2004-05.
--- Advertisement ---
Revealed: The 5-Minute Blueprint for Potentially Becoming a One Stock Crorepati

At our One Stock Crorepati mega summit, Richa revealed the 5-minute blueprint for potentially becoming a One Stock Crorepati.

Richa also revealed the 3 traits of what she calls a potential crorepati stock.

Plus...she also revealed details of a tiny company that has all these 3 traits.

You too had signed-up for Richa's summit. But you missed it for some reason.

No worries. You can still watch the special replay of the summit to get all these details.

Click here to watch now (This content may go offline soon.)
------------------------------
History shows the last time allocations of these proportions were made the Sensex nearly quadrupled.
The factors that could fuel this cycle have never come along together before as they are doing now. This revival is not just driven by better ability of banks to lend and cleaner balance sheets of companies. It's backed by the government too.
In the Budget this year, capex got a boost by 35.4%. This is backed by government's announcements on the production linked incentive (PLI) schemes. Global supply chains are shifting away from China. India is a key beneficiary of that trend.
These are not just newspaper headlines or shallow policies by the way.
In earnings calls of the companies over last few quarters, the managements' ambitions with regards to investment in assets and expansion is quite palpable.
In fact, despite the ongoing inflation in commodity prices, managements are keen to go ahead as they don't want to miss catering to the long term demand cycle.
This cycle will create more assets which in turn will create a new earnings cycle. And some mouthwatering profits.
If you wish to ride this trend, you might need to look beyond the obvious names.
--- Advertisement ---
EXPOSED: The Big banks' odd $1.1 billion bet...

They won't say this in their interviews...

But banks like UBS, Goldman Sachs, Citibank and Standard Chartered have collectively invested over $1.1 Billion into this revolutionary technology...

Thanks to a projected 100x growth over the next 10 years!

Read the full article here...
------------------------------
That's because these constituents have already factored in this boost. Nifty Infrastructure index is trading close to all-time highs. There could be further upside. But considering capex is cyclical, it's best not to enter the stocks where the upside is factored in already.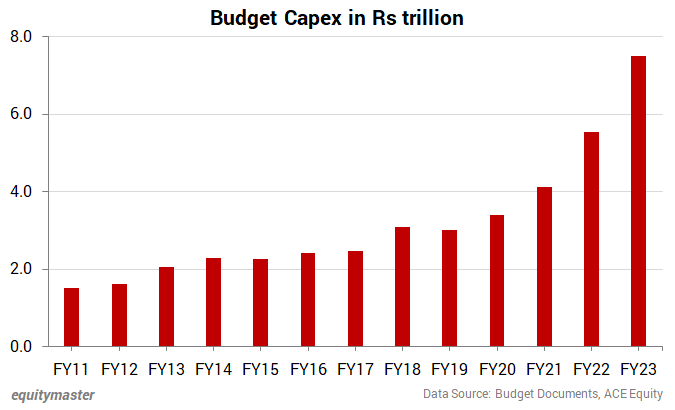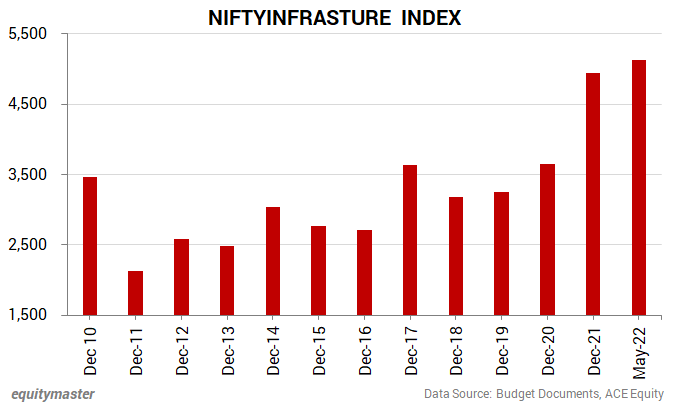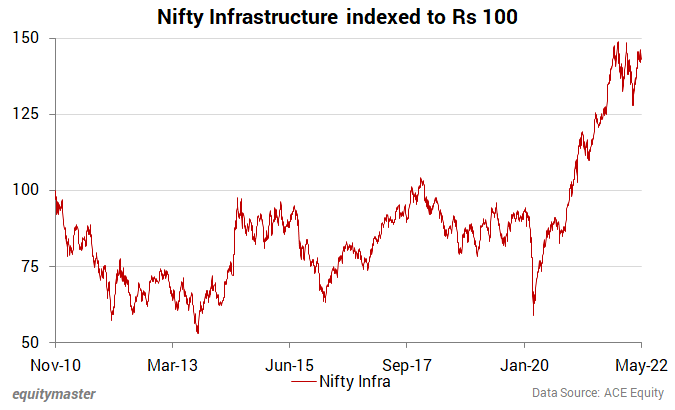 The good news is that the benefits of the capex cycle will not limited to the obvious names.
It's a trigger for a virtuous cycle. The multiplier effects of this capex boost will not be limited to the frontrunners but will spill over to multiple sectors.
And for certain companies the demand for products won't just be limited to new capex coming in a particular segment. It will be diversified across sectors and will be supported by replacement demand too.
It's such companies long term investors should be paying attention to. More specifically, the ones where valuations are not prohibitive yet.
FREE Subscription: Join Our YouTube Channel Today
I recently recommended one such stock in Hidden Treasure, which I believe is a perfect candidate to ride the capex revival.
Hidden Treasure subscribers can read it here.
This company with a market share close to 15% in its niche is well placed to ride the multiple tailwinds in the economy.
Be it infrastructure boom, rising housing demand, construction, the upturn in the capex cycle, or agriculture sector, the company makes products that play a critical role in the economic revival of the country.
I would not have given weightage to these macro tailwinds had it not been for the pristine balance sheet of the company. The company has better financials than its peers. Most importantly, the valuations seem to be the best within the segment.
For a business that could gain big from capex revival, the downside is relatively limited.
To know more about such stocks, join me online on Friday, May 13, at my exclusive summit - Top 3 Stocks for 2022.
Warm regards,



Richa Agarwal
Editor and Research Analyst, Hidden Treasure
PS: India's leading smallcap guru, Richa Agarwal, will reveal details of her Top 3 Stocks for 2022 at an exclusive summit. Reserve your seat here.
Recent Articles