A Stock that Will Beat the 40% Gains in the Pharma Sector Hands Down
May 6, 2020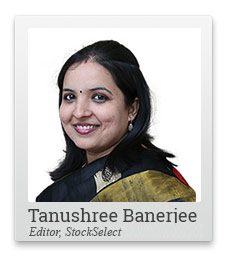 When I think of it now, it seems quite eerie.
On the 31st of December 2019, I recorded a video, at the Equitymaster office. At that time, somewhere in Wuhan, China, one of the first cases of Coronavirus was getting confirmed.
My video - The One Sector Set for Big Rebound in 2020 and Beyond - was on the big potential of the Indian pharma sector in 2020.
But like everyone else, I had not even heard of coronavirus until then.
Indian pharma companies already had a terrible few years thanks to their USFDA woes. Earnings had been very volatile. Valuations were at rock bottom. So, my optimism about the sector was not founded on the basis of any potential global pandemic.
Coronavirus or not, I knew a few pharma companies in India were all set to rebound.
But coronavirus or Covid-19, proved India's importance to the world for low cost generic drug production. Billions of dollars are now being poured into vaccine research.
But the job of making billions of vaccine doses available will still rest with low cost vaccine manufacturers. Some of them will certainly be from Indian pharma.
It is therefore of little wonder that Indian pharma stocks went up 30% to 70% in the past two months.
The BSE Healthcare index gained 40% even as every other index bled.
But you would be wrong to assume that drug manufacturers will be the biggest gainers in a post Covid-19 world.
Rather, the technology that will help diagnose patients and prescribe drugs, world over, will see exponential growth.
And it answers to the name of Telemedicine.
--- Advertisement ---
[Breaking] India's Top Stock for 2021?

Here's an urgent profit opportunity from us that no mainstream media is revealing...

The #1 Stock for 2021.

...An innovative stock with the industry giants chasing it for its technology to touch millions and millions of people every day.

It serves several clients across the globe, but what got me is this...

The stock is leaving all its competitors behind despite the COVID crash, and now the price has already started to move.

There's actually one more reason why this stock could take off and make its early investors rich.

It's revealed here in this note with transparency.
------------------------------
Telemedicine basically means offering virtual healthcare when the doctor and patient are at remote locations.
The technology equips diagnostic tools like BP apparatus, ECG, glucometer etc with artificial intelligence. It helps doctors diagnose patients and prescribe medicines.
Traditionally, telemedicine has been associated with providing better healthcare access to under-served communities, rural populations, and low-income groups.
But Covid19 has made it a new normal for urban areas too.
One of the niche technology companies I've been tracking for the past five years, has been innovating in the telemedicine space for a while.
Important: Do You Own These 3 Stocks?
It has published research papers on integrating medical science with augmented and virtual reality, 3-D printing, robotics, and advanced IoT and AI capabilities.
In the last few quarters, the company has been investing heavily into this vertical.
I am confident the business is currently at an inflection point. Especially, for its agility in capturing the opportunities in the post Covid-19 world.
I have explained my rationale in detail, in my special report.
Looking at the potential upside in the stock, over a period of five to ten years, I believe investors could become a One Stock Crorepati.
Warm regards,

Tanushree Banerjee
Editor, StockSelect
Equitymaster Agora Research Private Limited (Research Analyst)
PS: Find out more about this exciting stock here.
Recent Articles