The Key to Profit from India's EV Revolution
May 7, 2021
Editor's note: India's electric vehicle revolution is just getting started. As this economic boom kicks into high gear, it will create many crorepatis. You can profit from this megatrend in the stock market. Our co-head of research, Tanushree Banerjee, has been watching the EV space closely. She has identified the key to profit from this revolution. Read on to find out more...
---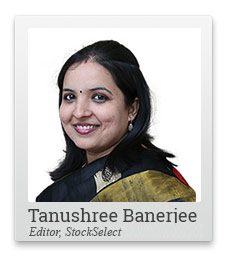 It has the lowest density of all metals.
It reacts vigorously with water.
Though not as rare as precious metals like gold, silver, and platinum, it's set to have a dominant industrial usage in an increasingly electronic world.
No wonder, lithium is being called the 21st century oil!
Lithium-ion batteries are critical in the making of battery packs for electric vehicles.
But that's not all. Smart phone and electronics makers like Apple and Samsung are also heavy consumers of lithium.
The most important use of lithium is in rechargeable batteries for mobile phones, laptops, digital cameras, and electric vehicles (EV).
It's well known that batteries are the most valuable part of an electric vehicle.
In fact, it often differentiates the frontrunners from the rest. So, most EV companies are rightly focussed on building giga-factories to anchor the battery to the EV value chain.
Companies like Amara Raja Batteries and Exide, which were the only assemblers of lithium-ion batteries until a few years back, now find themselves as part of a crowd.
Entities like Tata Chemicals are working on battery capacities that integrate ISRO's cutting edge lithium-ion cell technology.
Ola plans to produce an electric scooter every two seconds in the world's largest e-mobility factory. Initially lithium batteries would be sourced from South Korea. Eventually they will be manufactured in Ola's upcoming integrated plant near Bengaluru.
--- Advertisement ---
These 3 Stocks are the Dark Horses of the Stock Market

The mainstream media mostly ignores them.

Mutual funds and hedge funds can't buy them in bulk.

Stock brokers rarely cover them.

These stocks are the dark horses of the stock market.

They only come in limelight after they have rallied by hundreds or even thousands of percent.

Our head of smallcap research, Richa Agarwal, has a knack for identifying such stocks before they begin their rally.

Over the years, she has spotted such stocks which have gone on to offer triple and even quadruple digit gains for investors. (* Past performance is no guarantee of future results)

Today, when the markets are near all-time high... and some investors are thinking of booking profits... Richa has spotted 3 such stocks which are set for a massive rally.

She will reveal the details of these 3 stocks on 28th June at her free online summit.

Click here to sign-up. It's free.
------------------------------
Hero MotoCorp's subsidiary Ather Energy has already set up capacity to produce 120,000 battery packs annually. Ather Energy is the only EV maker in India to produce its own battery packs. It has already filed 13 patents on the design and manufacturing of the lithium-ion batteries.
But the economics of producing the batteries in-house are compelling for large capacities.
Lithium-ion batteries account for 35-40% of the cost of an electric vehicle and lithium cells constitute around 70% per cent of the battery cost.
Moreover, under a recent tax incentive (PLI scheme), the government has earmarked an outlay of Rs 180 bn for incentivising the manufacturing of advanced chemistry cells.
Therefore, several players will compete for a share of the lithium-ion battery pie over the next decade.
BREAKING: It's Good Time to Invest in Gold, but Just Don't Go Blindfolded
Today, South Korea, China, and Japan account for nearly 85% of the global lithium cell production.
But India's lithium-ion battery capacity could be among the world's largest in a few years.
And this itself could be a huge wealth opportunity for investors looking to bet on technology before its ripe.
While the lithium cell technology matures over the years, investors with a long term outlook must keep a close watch on the sector.
The adoption of electric vehicles will depend on the viability of this ecosystem.
Warm regards,

Tanushree Banerjee
Editor, StockSelect
Equitymaster Agora Research Private Limited (Research Analyst)
PS: Tanushree will tell you how to potentially accumulate Rs 7 crore in wealth over the long-term. Get full details here.
Recent Articles