What Buffett Fans Should Never Forget Amid the AGM Hullaballoo
May 8, 2018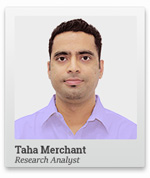 The weekend that went by saw a great spectacle many fondly refer to as the 'Woodstock of Capitalism'.
In value investing circles, no other event comes close. The excitement surrounding it is electric.
It's Berkshire Hathaway's Annual Shareholder's meeting.
But here's the thing. These meetings just don't get me excited anymore!
And if you're a small investor looking to make big money in the market, ironically, I don't think you should be either.
Because, you see, in all the hullaballoo of the AGM, one of Warren Buffett's greatest lessons kind of gets forgotten...
When you attend a Berkshire AGM these days, you will hear endless hosannahs sung about stuff like the merits of businesses with impregnable moats, franchise businesses, big brands, spotting great managers, etc.
The Warren Buffett of now loves talking up his current focus area of value investing.
--- Advertisement ---


Read Before 11:59 PM Tonight...

This is Urgent.

At 11:59 PM tonight, we will close one of the best offers we have ever created for Smart Money Secrets - Our latest Guru-based stock recommendation service.

And because we strongly believe that it's an offer you should not miss out on...

Till 11:59 PM tonight, by paying Just Rs 99, you can get Full 30-Day, Unrestricted Access to Smart Money Secrets (Worth Rs 6,000 p.a.)

But MOST IMPORTANTLY, this invitation gives you an opportunity to 'Ride Along' with India's Top Investing Gurus in their journey towards potentially generating solid gains...

WITHOUT having to pay even a single rupee to them!

However, you need to claim your spot Before 11:59 PM tonight.

Click here right away...
------------------------------
But listen to all this and there's a dangerous misconception that you are almost sure to fall for. I've seen so many fall for it, and some who still live under this mistaken belief.
What is it?
That Warren Buffett is all about investing in the biggest companies with the most well-known brands... The Cokes, the American Expresses, the Walmarts, the Gillettes, and the IBMs.
But that's not at all where the big money is!
'You have a huge advantage over me if you're working with very little money.' - Warren Buffett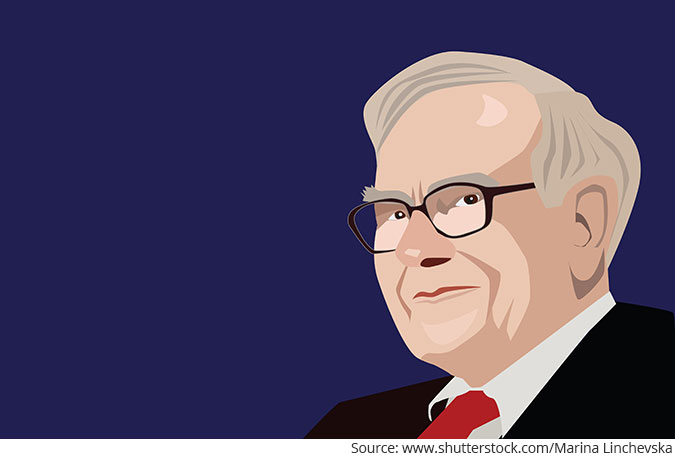 But that is not how Buffett became Buffett.
When Buffett was looking to make the really big returns in the early part of his career, that's not the kind of business he was looking for at all.
I know you might find that difficult to believe. So today I want to share with you an excerpt from a rare interview where Buffett unequivocally admits where the real money in the stock market is made:
If I were working with small sums, I certainly would be much more inclined to look upon what you might call classic Graham stocks... incidentally I would do far better percentage-wise if I were working with small sums. There are just way more opportunities if you're working with a small sum.

You have thousands and thousands of potential opportunities and when we work with large sums, we have relatively few opportunities in the investment world that can make a real difference in our networth. You have a huge advantage over me if you're working with very little money.

The Korean stocks that I looked at 6 or 7 years ago were companies where you could put only a small amount of money and I was sort of reliving my youth. I looked through these old manuals of stocks and I bought a number of stocks in small amounts from companies whose names I couldn't pronounce.

But the stocks as a group were so cheap that you had to make money out of them. They were Graham-type stocks. And that's what I would be doing today, I would be combing that sort of a list.
Yes indeed. He was busy scouring the stock market for small, obscure companies that no one was talking about.
He was busy digging out tiny, hidden and unknown companies that were way off the map and completely out of the radar of most investors.
Fortunately, we haven't let our subscribers miss out on the kind of opportunities Buffett talks about. Our Benjamin Graham-inspired service Microcap Millionaires conducts stock-picking in just the manner Buffett highlights here.
That the service has closed over 88% of its positions in the positive and delivered a 2x outperformance over the BSE Sensex since its inception in 2014 is the proof of the pudding.
Not to mention our small-cap service which discovers those hidden small cap com pankies that have the potential to become future multibaggers. This service has actually beat the Sensex by almost 3x.
So, you see. If you can look past the AGM carnival, and focus on Buffett's real lessons, there is much stock market success in it for you.
Cheers,


Taha Merchant
Research Analyst, Microcap Millionaires
PS: While Buffett is a globally beloved investing guru, as Indians we must remember that there are a few brilliant Indian super investors who can show us the path of successful investing in our own stock markets. How do we know what they are up to? Easy. We follow them.
The Smart Money Secrets service that follows Indian super investors is open for a very special trial offer that closes today. Subscribe here.
Recent Articles