War of the Titans: Warren Buffett vs Elon Musk
May 9, 2018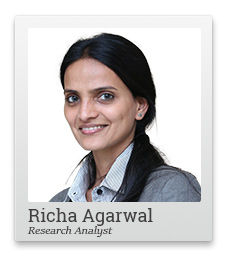 Berkshire's Annual General Meetings are always interesting. In a few hours, investors gather nuggets of wisdom that would normally take a lifetime to learn.
This time was no different. In case you missed the chance to hear it live, you can catch them here.
And if you are short of time, just take a few minutes to read some interesting takeaways shared by Taha Merchant and Ankit Shah.
But what I'm going to talk about today is an interesting and amusing spat between Warren Buffett and Elon Musk.
It all started with Tesla's earnings call last week, which ended up becoming all about Musk's performance rather than Tesla's performance for the quarter.
Musk, believe it or not, dismissed some critical analyst questions on capital allocation as 'boring, bonehead and not cool'! I thought that was 'uncool'...
Anyways, so coming back to the infamous spat...
When asked why Musk allows other car brands to use Tesla's Supercharger stations instead of creating a 'moat' around their infrastructure, Musk replied:
First of all, I think moats are lame.... They're like nice in a sort of quaint, vestigial way. But if your only defense against invading armies is a moat, you will not last long. What matters is the pace of innovation. That is the fundamental determinant of competitiveness.
I actually completely agree with him.
As fast paced innovation takes over the world, businesses with so called 'moats' are not impregnable anymore and cannot be likened to big castles that have some big moats with piranhas and crocodiles (a metaphor Buffett loves to use for businesses with moats).
--- Advertisement ---


This Piece of Paper in Your Wallet Could Potentially Make You a Fortune...

You may have a few of these lying around in your wallet...

Or not...

Either way, you need to know this.

This secret has changed lives forever - and it could change yours.

Click here for the full story.
------------------------------
Name any kind of moat today - and corporate history is full of examples of how they failed.
I've said this before... just think about all the businesses with what you think of as big moats - that you definitely didn't want to invest in...
High entry barrier? Whatever happened to Bharti Airtel?
Lowest cost of production? Cairn India Ltd.'s low cost advantage should have benefitted long term investors.
Powerful brand identities? Kodak moment, anyone?
All these businesses failed to generate returns for investors or keep away competition - in spite of traditional moats.
The only moat that matters today...
In current times, the only valid moat is the ability to adapt and survive the technological threats and changing landscapes, and remain relevant to the stakeholders.
This is something I've realized certain small cap companies excel at (the small base allows them to be nimble and not get stuck with legacy issues).
But Warren Buffett did not seem to agree with Musk's flippant attitude to moats.
In Berkshire's Hathaway AGM last week, he joked...
'Elon may turn things upside down in some areas. I don't think he'd want to take us on in candy'.
Of course, Musk had ready comeback - thanks to twitter:
I am super super serious

— Elon Musk (@elonmusk) May 5, 2018
I hope he is 'super super serious' as he claims... like everything else his candy would be amazing!
Just kidding! I actually hope he wasn't serious - a candy company fits nowhere with his existing businesses that focus on high technology.
It would be a huge distraction. And, I believe, a huge mistake.
Musk's response reminded me of an interaction I had last year with the management of a small cap company (as you know I am editor of a small cap service called Hidden Treasure).
The company was a family-run business in the consumer food segment. While their returns were good, the company seemed to be lacking aggression when it came to scaling up business.
Its peers from the same sector had sales that far exceeded theirs.
'Why do you keep the scale of operations so small,' I asked them, curious.
'Human ego is a dangerous thing... My peers have set foot in places where the ground is slippery. We would never ever do that,' he said.
He went on to explain that its peers growth was driven by huge debt, higher working capital, and lower returns. They were chasing growth at the cost of stability.
I did my own digging and could see clearly that blind pursuit of growth had deteriorated their fundamentals. In some cases, leading to losses at the bottom-line level.
And to keep the expanded capacities engaged and recover fixed costs, they ended up diversifying into unrelated businesses that dragged profits down...
These were stupid moves - and certainly not in the best interests of minority shareholders.
I believe Musk could learn a lesson from this.
If he gets into the candy business, I believe it would be a stupid move, and his shareholders should worry.
For, no matter how brilliant he is, the move will reflect poorly on Musk's temperament (ie, impulsive, vain, childish...).
For managements and investors, an even temperament (aka emotional intelligence, or EQ) is more critical than a high IQ.
And while Musk might be right to consider traditional moats irrelevant, he should know that the real measure of a moat is whether a company can consistently generate returns (ROCEs) above the cost of capital...
Something that Tesla has not done well.
Regards,


Richa Agarwal (Research Analyst)
Editor, Hidden Treasure
PS: If there is one person I know who has enough conviction to call out both Buffett and Musk, it is Richa Agarwal. She is an independent thinker - focused on facts; not swayed by opinions. Which is probably why her small cap recommendation service is our single most popular service. Richa has just opened her list for investors today - sign up now.
Recent Articles