Dividend Investing Can Make You a Better Investor
May 10, 2019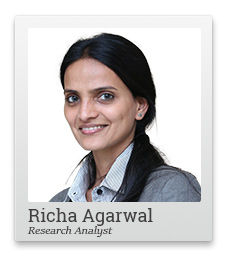 Earlier this week I told you about how dividend stocks can boost your returns and help you get rich slowly, but steadily.
I also wrote to you about how dividend stocks have an edge over those that don't pay out any dividends.
Stocks that pay a high dividend yield are perceived to be safer than stocks that don't.
This is true in the sense that high dividend yield stocks tend to be large and stable companies.
However, it isn't the dividend that makes them safe. Rather, they pay good dividends because they are safe.
But not all dividend paying stocks are worth buying.
You have to consider a multitude of other aspects such as:
...How stable is the business model?
...How strong are the cash flows?
...What are the prospects for the industry?
...What is the company's position in the its industry?
...How good is the management?
...What are the debt levels?
...And yes, how fast can the earnings grow?
Yesterday, I showed you how answering these questions can help you narrow down on lucrative dividend stocks.
--- Advertisement ---


This MEGA Summit Contains the Sensex 100,000 Secret

Senior Analyst and our Co-head of Research Tanushree Banerjee has just released a special guide.

In this report...She has identified an irreversible trend that could push Sensex above 100,000.

And in that process, could allow early investors to potentially make life-changing gains.

That's why we have published our special guide. You can download it here for free.

And if you really want to benefit massively from this guide...then join us for the Rebirth of India MEGA Summit at 5pm on 16th May. It's also FREE.

But we must warn you...

We expect more than 10,000 Indians to join us for this summit and we have a limited capacity.

So if you don't want to miss out then...



Download Your FREE Guide Now - In Just 1-Click!!
(Plus automatically get a free seat in Rebirth of India MEGA SUMMIT)


------------------------------
But today, I want to tell you about how being a dividend investor can help you and your investing process.
Dividend investors don't seek growth.
Of course, they'll take it if they can get it. But they don't actively look for it.
What do they look for?
Stability.
Investing in a stable dividend-paying company can let you sleep peacefully at night. The business will generate a steady passive income.
The more stable the business, the higher the share of profits that can be distributed.
All else being equal, a company with a higher dividend payout is more stable that a similarly sized competitor with a lower dividend payout. Of course, I've simplified things a bit here. But the basic logic stands.
Dividends are not just a source of income.
They provide stability to your portfolio and can even offer higher returns in the long-term.
Simply put, you need to think of your portfolio as a business, with a long-term emphasis on maximizing long-term cash flow and value.
Just as HUL and Maruti - both consistent dividend paying companies - don't try to time the global economy by shutting down their businesses during times of economic, political or market uncertainty, the same should apply to your portfolio.
Think of it like this. By focusing on your long-term portfolio income and the growing dividends of your individual companies, you can reassure yourself and constantly be reminded what matters in the long term: cash flow.
Which brings us to another important fact, one that dividend growth investing can help you appreciate.
No matter what the market is doing, or what kind of lofty valuations it may currently stand at, something is always on sale for a prudent dividend growth investor.
Whether it is auto stocks during slowing sales numbers, or lucrative small cap stocks going down due to global market tensions, the market is almost always irrationally negative over something.
So, if you are worried that buying now at close to record Sensex highs is just setting yourself up for a loss, dividend growth investing can give you a long-term, value-oriented, contrarian mindset that can keep you from trying to time the market.
This can help you avoid the meaningless and potentially harmful day-to-day movements of the market, which no one truly understands, and instead focus on investing for the long term.
Focusing on beaten down, high-growth high-dividend paying stocks you can set yourself up for far better returns over time.
At the end of the day, building wealth through the stock market is easy to do...in theory.
The trouble is that human nature, impatience, unrealistic expectations, and taking advice from the wrong people (with different goals and time frames than you) can result in massive overtrading, high costs, and terrible underperformance over time.
But investing in dividend stocks can help you to avoid these pitfalls.
These investments can help you to see your portfolio as not just a collection of digital symbols and randomly changing numbers on a computer screen, but real pieces of quality businesses.
In other words, being a dividend investor can potentially change your mindset from a short-term trader or a speculator to a true investor; a business person whose portfolio represents a tangible share of profits of companies he's invested in.
If you are looking for stocks that generate regular dividend income, we have good news.
Earlier this week I released my latest report- Steady Income Smallcaps - which contains exactly such dividend paying stocks.
These stocks offer not just high dividends but also good growth potential. They are ideal candidates for long-term investors.
Be sure to check out the report, and set yourself up for steady income.
Warm regards,



Richa Agarwal
Editor and Research Analyst, Hidden Treasure
PS: Want to have your cake and eat it too? Bet on these high potential small caps with regular pay cheques... get our Steady Income SmallCaps report with 3 dividend stocks you could consider buying right away.
Recent Articles