POTENTIAL MULTIBAGGER
Do You Own this Little-known Smallcap Stock? >> READ MORE
The No. 1 Problem With Stocks is Your No. 1 Advantage
May 15, 2018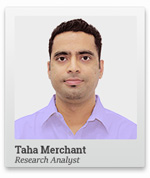 Here's a little investing exercise for you. It'll make you a much shrewder investor:
Go and check out the 3 year high and low stock prices for a bunch of stocks you like.
Do this from stocks across market caps. Note the percentage difference between the high price and the low price.
Here's some I looked at:
Data Source: Ace Equity
Mind you, I've not even gone to smaller stocks yet. Their swings can be even more outrageous.
What do you feel about such large swings in stock prices?
Most investors get scared of these fluctuations.
--- Advertisement ---


You might find this interesting…

Quick question: do you have a 2,000-rupee note in your wallet right now?

If you do, you'll find this pretty interesting…

It's not exactly a secret — but very few people know of this.

Here's what it's all about.

What do you think? Could this theory have some merit to it?

Read all about it — and let us know.
------------------------------
But then again, most stock market investors never seem to make a really substantial amount of money in the market either.
So what do the guys who have made a great deal of money have to say about this?
Let's take Warren Buffett:
The stock market is the best game in the world... High prices inside of a year will typically be 100% of the low price. Businesses don't change in value that much. That is simply crazy!
If that is so crazy, why does he live, breathe, and dream only stocks?
His choice of stocks over all other assets is no coincidence.
Buffett is a shrewd guy. He knows that stocks offer him something that no other asset does.
Yes, to Buffett, these fluctuations are no bane but rather a big boon.
In Buffett's own words:
It should be an enormous advantage for investors in stocks to have those wildly fluctuating valuations placed on their holdings - and for some investors, it is.

After all, if a moody fellow with a farm bordering my property yelled out a price every day to me at which he would either buy my farm or sell me his - and those prices varied widely over short periods of time depending on his mental state - how in the world could I be other than benefited by his erratic behavior?

If his daily shout-out was ridiculously low, and I had some spare cash, I would buy his farm. If the number he yelled was absurdly high, I could either sell to him or just go on farming.
So there it is.
The reason why most investors run away from stocks, is precisely the reason why Buffett runs towards them...
Volatility.
For most investors, volatility means risk.
For Buffett, volatility means golden opportunity.
No other assets bounce around in price the way stocks do. And a true investor understands that these unstable, manic depressive, price fluctuations of stocks take nothing away from him.
That's because the underlying business value of the companies he owns do not change as fleetingly as their stocks' prices do.
So, if your co-stockholders are shouting out a silly price quotation in the market, you can just ignore them.
Just give them some time, and they'll come to their senses sooner or later. The poor souls do you no lasting damage really.
On the other hand, these fluctuating prices offer an investor something very valuable: The option of taking advantage of them. When prices are irrationally low, you can scoop up a company worth Rs 100 for just Rs 50! And, if you like, sell if the price suddenly shoots to Rs 150.
To the guy who knows his way around, the outrageous volatility of stocks can mean making an outrageous amount of money!
Happy stock-hunting,


Taha Merchant
Research Analyst, Microcap Millionaires
PS: Pick the right stocks at the right price - and your investments are golden. Don't know how to pick - that's okay. Our small-cap service is just your ticket to the world of great stocks - subscribe by clicking here.
Note: Hey - we hope you've checked out our fantastic app with its super readability - try it here.
Recent Articles