Investment in securities market are subject to market risks. Read all the related documents carefully before investing
An Emerging Opportunity for Investors
India's Lithium Megatrend
Are You Bottom Fishing in the Stock of Crompton Consumer? Read This...
May 16, 2023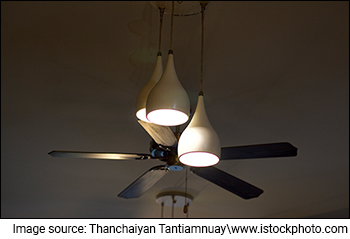 A week ago, the stock of Crompton Greaves Consumer Electrical, one of the leading makers of fans and LED lights plummeted by 8%.
With this one-day fall of 8%, the stock has more than halved over the past one year and is trading at its 52 week low.
As a value investor, when stocks lose half their market capitalisation in a year, it should ring a bell.
The question is...
Is this a value buy or is it a value trap?
Well, if you look at it purely from a valuation perspective, the stock is trading at inexpensive valuations.
Let me tell you why.
The two most important parameters I use to gauge a stock's valuation are signalling a strong buy.
The 10-year average PE ratio

In my opinion, a stock should always be bought below its 10-year average PE ratio, the reason being, 10 years considers 2 business cycles for any industry.
One standard deviation below its 10-year mean valuation
Where does Crompton stand?
Well the valuation of Crompton fits both the criteria.
The 10-year average PE ratio comes to 40 times while the current valuations are at 31 times which is roughly 23% cheaper than its 10-year average.
--- Advertisement ---
Investment in securities market are subject to market risks. Read all the related documents carefully before investing

Safe Stocks for the Electric Future

EV penetration in India is still at low single digits. But this market is growing exponentially.

Many logistics companies have started including electric vehicles into their fleet. Even public transport is going electric.

Once the charging infrastructure gets fully developed across the country... we may even see private car owners buying electric vehicles in droves.

The future is electric. So, it makes perfect sense to include a few stocks in your portfolio that could potentially benefit from this electric future.

Get Full Details
Details of our SEBI Research Analyst registration are mentioned on our website - www.equitymaster.com
---------------------------------------------
The other criteria is the discount to its 10-year mean PE ratio. Currently, the stock is 1 standard deviation below its mean which makes it attractive.
The question is...
If the stock is undervalued, why are people not rushing to buy it?
I'm sure, D-Street knows something more than the plain numbers.
Here's a very famous quote by Warren Buffet related to this topic.
"If history was all that is needed to play the game of money, the richest people would be librarians."
After all, to make money in the stock market, it is very pertinent to get a sense of what is happening outside your cubicle.
The word for it is scuttlebutt investing, where you focus on things like interacting with dealers and customers, talking to people who are suppliers to the company, visiting the company's plant.
How is this related to Crompton and its stock price?
A few months ago, I was reading a book which spoke about the journey of successful investors in India.
Among them was a reclusive investor, Mr Govind Parekh. I am sure very few people must have heard about him as he likes to keep a low profile.
Mr Parekh's first substantial bet in the stock market was Ramco Cements.
Back then in 1984, Ramco Cements had its AGM in Rajapalyam, Tamil Nadu. Mr Parekh along with few other investors from Mumbai had gone to Tamil Nadu to attend the AGM.
Back then it was quite a thing to travel to a different state to attend AGMs. Only serious and big investors did it.
The management was so transparent that every time an investor met them, they made it a point to minutely explain the working of the company.
Apart from that, they also made sure that every investor gets an opportunity to visit their plant which was just an hour and half away from their corporate office.
Every year the fixed assets of the company jumped and along with it the depreciation too was very high. Ultimately for more than a couple of years, this dragged profitability of the company.
Join us: And hear investing experts share their ideas
For anyone, sitting in a cubicle, it would raise a red flag when they encountered such high depreciation numbers.
However, on visiting the plant, the story was completely different.
Ramco cements was always ahead of the curve in terms of technology.
For example, they bought an equipment called Combidan Mill, which is used to grind cement.
They had purchased it for Rs 90 m during the late 1980s and expensed it equally over the next two years instead of capitalizing it.
That was precisely the reason why profits for at least 2-3 years were understated.
An analyst sitting in a cubicle would think of it as a bad investment however the story was very different.
The plant managers there told the investors that the Combidan Mill had a pay back period of barely a year.
Also, since they were the first to import such technology, the suppliers gave them a big discount.
No annual report would speak of this.
Another revelation which Mr Parekh made was how suppliers and stakeholders can influence investing decision.
On speaking to the company's suppliers, it was found out that the entire top management had a working knowledge of the plant. Every aspect of the plant was known to the MD, CEO and every executive director on the board.
In short, the leadership was hands on everything and barely sat in their cubicle.
How does this relate to the street's opinion on Crompton Consumer?
Well, apart from the increasing competitive intensity in the fans and lights business, along with uncertainty in its new acquisition of Butterfly Gandhimati Appliances, there is one thing which I think the street is missing.
Recently, the company appointed a new Managing Director and CEO.
Unlike, the top management of Ramco Cements, the new MD and CEO has always been an investment banker all his life.
While I am sure he has been on boards of multiple companies, the problem in my opinion is that you need an operations guy to understand the nerves of the business.
The reason why Ramco Cements thrived and was ahead of its competitors was the hands-on operational experience of the management back then in operations.
On speaking to multiple people in the industry, the apprehension is that the need of the hour is an operations guy.
In fact, the reason why Britannia gets a higher multiple and has stability is due to the CEO, Mr Varun Berry.
Another example is D-Mart.
Mr Radhkishan Damani chose the CEO of DMart who was among the top guys in the operations team at Hindustan Unilever.
The reason I wrote about Ramco Cements was to highlight the fact that nuances of a company are found when speaking to industry participants.
Looking at Crompton Consumer from only a valuation perspective might not be such a smart thing.
While it's too early to judge the new CEO of Crompton Consumer, D-Street really doesn't like the uncertainty.
That is one of the reasons why the stock, despite being inexpensive, is not re-rating higher.
In my opinion, if the new CEO delivers, then the re-rating will be fast and steep.
Only time will tell whether the investment banker can change the fortunes of the company.
Warm regards,



Aditya Vora
Research Analyst, Hidden Treasure
Recent Articles