How A Storm Destroyed Rain Industries... And a Superb Small Cap Stock I Recommend
May 17, 2018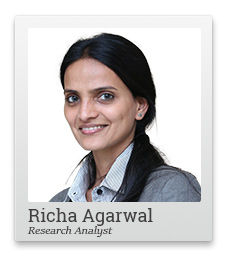 Dolly Khanna...
Monish Pabrai...
Rakesh Jhunjhunwala...
If you have any interest in the stock markets, you know these names.
They are the demigods of Dalal Street. The financial celebrities...the market's white-bearded wizards.
The financial dailies love to track them and the stocks they invest in.
--- Advertisement ---
Only a Few More Hours Left: Claim Rahul Shah's Premium Reports and Bonuses worth Rs 11,850 for FREE.

THOUSANDS of people have attended Rahul Shah's Automatic Income webinar, and people were excited about the bonuses that he's giving away.

Rahul Shah's premium report worth Rs 1,950 for FREE is on hold and the bonuses collectively worth Rs 11,850 will have vanished into thin air in less than 12 hours from now.

To know how to claim yours, read the complete transcript of Automatic Income webinar here before it's taken down.

Also, The Opportunity Ends Once the Limit for FREE has Hit. So, Claim Yours Before It's Gone
------------------------------
And they - for their part - love to talk about their favourite stocks (often after investing in them, of course).
Common investors hang onto every word of theirs and try to mimic their portfolios - in the hopes of mimicking their returns.
Most often, without digging deeper into the reasons why their demigods reached for it. Authority bias and fear of missing out (aka FOMO) take hold - and they must too.
This creates a virtuous cycle for the stock price (buying interest in the stock rises sending the stock price higher) in the short run. For a while, everyone feels validated. Then comes the storm comes...
As it happened in case of Rain Industries.
Unlock Now: India's 3 Unstoppable Tech Stocks
Rain Industries - a favourite stock of the likes of Dolly Khanna and Monish Pabrai - recently saw a blood bath.
Post the results declaration, the stock price tanked.
Reason?
Another big investor, BNP Paribas Arbitrage Mutual Fund, dumped almost 19 lakh shares. (See how Mutual Funds are dramatically affecting small caps right now...)
Devoted fans are wondering what to do next.
It doesn't help that some of their favourite investors are choosing to maintain stony silence. It may be too late by the time they hear from them.
This is not just one-off example highlighting the perils of copy-cat investing.
--- Advertisement ---
How to Unlock Almost 3x More Gains During the Corona Crisis...Good News...

Our top analyst Richa Agarwal just identified 5 "pandemic-proof" smallcaps that could win the war against coronavirus...

And deliver up to 50-100% gains really fast!

She has revealed the exact details of these 5 high-potential smallcaps in her latest special report...

Check It Out Now...
------------------------------
If you blindly follow your favourite investors, you are unlikely to make gains.
Why so?
Because you will always get information (and act on it) with a lag.
The stock price would most likely be up by the time you hear about it and rush to buy it.
And huge gains would have been pocketed by the time you discover your favourite investor has exited.
You are quite likely to end up with the short end of the stick. At times, even losses.
Perils of Copy Cat Investing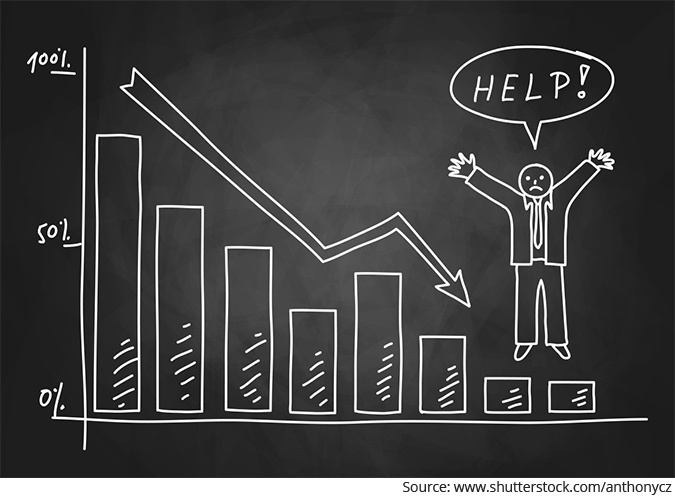 If tracking superinvestors interests you, I believe you should follow Kunal's way.
I personally believe that the real money-making opportunities lie in stocks backed by great business fundamentals, which are not yet spotted by big investors and mutual funds.
Through Hidden Treasure, I aim to bring such opportunities to our subscribers before big investors get a whiff of them.
In investing, that's a real first mover advantage.
If you are wondering whether it works, know that the service has beaten benchmark indices by nearly three times since inception in February 2008.
But I have a confession to make.
Of late, I'm tracking what big investors and mutual funds are doing. I'm not interested in what they are buying.
I'm keeping an eye on stocks they may exit.
What has triggered my interest is an unexpected ruling by the market regulator for mutual funds.
As per industry experts, over 40% of mutual fund schemes are likely to readjust portfolios to comply with this new rule.
The churning could lead to an outflow of Rs 190 billion from small cap and large cap stocks to mid cap stocks.
This could open up a huge window to buy great small cap companies at attractive valuations. I'm keeping an eye on potential opportunities and will keep Hidden Treasure subscribers updated.
But today, what I want to speak of is a small cap recommendation I made this week.
This textile company is all about technology and reinvention.
Well before the Welspun India blowout that woke up clients and suppliers to the need to stick to ethics and quality, this company was doing the right thing even when no one was looking.
It was using technology to ensure credibility and transparency, that have become critical to sustainability of textile companies post Welspun India fiasco.
For businesses to survive and thrive, what matters more than the size is the right culture and values, along with business acumen.
And that's why the management quality becomes of supreme importance while selecting businesses you may want to invest in. This company ticks the right boxes in all these regards I believe.
If you haven't been paying attention to your small caps - now is the time to look up - as the opportunities start pouring in.
Regards,


Richa Agarwal (Research Analyst)
Editor, Hidden Treasure
PS: A rare event in the investing arena is going to send the prices of some small cap stocks crashing down and make them available dirt-cheap to investors. Get your subscription now while the firesale lasts!
Recent Articles