The 10x Growth Stock at the Centre of Your 8 Figure Fortune
May 17, 2021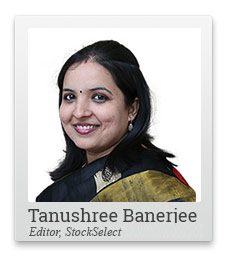 It was September 2020.
The first wave of Covid-19 had just begun to show signs of receding.
Bluechip stocks across the board had already seen a sharp surge in the six months following the historic market crash.
But a niche group of stocks was yet to benefit from the rise in investor appetite for Indian equities.
My colleague Richa Agarwal, who keeps a sharp eye on this niche group of stocks sent out a prophetic warning.
She predicted that a regulatory move was about to bring in a tsunami of funds into this niche segment.
She said such stocks could benefit from a 280 bn bonanza.
The circular she was referring to mandated multi-cap equity schemes to allocate 25% each to largecaps, midcaps, and smallcaps.
This change in allocation was about to bring in a huge surge of institutional funds into a niche category of smallcaps.
How did it eventually pan out?
Well, the BSE Smallcap index is up about 60% since September 2020. That is almost double the rise in the BSE Sensex since then (28%).
And a select group of niche businesses have handsomely outperformed the smallcap index.
The reason I am reminding you of this liquidity surge is because one particular type of business is an imminent beneficiary of such a liquidity surge in the Indian stock market.
Be it regulatory move or economic revival or surge in corporate profits, this business has a long runway of growth from each of these factors.
--- Advertisement ---
WATCH: FULL Replay of Our Urgent Broadcast

The full replay of our urgent broadcast on India's Revival is available for a limited time now.

In case you missed watching our broadcast LIVE...

You can see all the important highlights from our broadcast in this replay.

Please note that we may take this replay off the internet any minute.

So it is highly recommended you watch it immediately.

Click Here to Watch the Replay NOW
------------------------------
More importantly, the share of the assets of this business to India's GDP is...
A tenth of that in the US
A fifth of that in Brazil and UK
A fourth of that in Japan and South Korea
So, even by conservative estimates, a 10x growth is not impossible.
In short, the tailwinds of India's revival, will act as a huge catalyst for this business for decades to come.
A particular company I am tracking, is heavily investing in technology to create superior digital infrastructure.
It's exploring usage of data analytics, behavioural analysis tools for improved customer servicing and cross selling.
I believe this company could be at the center of this 10x growth opportunity and your pathway to an 8 figure fortune.
BREAKING: It's Good Time to Invest in Gold, but Just Don't Go Blindfolded
Acting early on it could be your best chance to outsmart Mr Market.
I have written the exact blueprint to accumulate several crores in safe long-term wealth, in a guide - Eight Steps to Your Eight Figure Fortune.
I will talk about the guide as well as my favourite stock in detail at a special online event today at 5 pm.
I will also show you, how to potentially accumulate Rs 7 crore in wealth over the long-term.
And there is a lot more I'll cover at this special event that I'm calling the Great Indian Wealth Project.
I hope you will join me.
Warm regards,

Tanushree Banerjee
Editor, StockSelect
Equitymaster Agora Research Private Limited (Research Analyst)
PS: Join me online this evening at 5 pm, at the Great Indian Wealth Project. I'll show you how to potentially accumulate an 8-figure fortune in the long-term. Register for free here.
Recent Articles