The Man with a Win Ratio of 88.6% (and How I Stole Some Luck from Him!)
May 18, 2018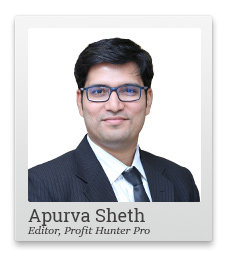 It's hard to believe. But it's true.
I know a man whose win ratio is 88.6%.
88.6% of all stocks he picked in the last 4 years came out winning.
He recommended 45 stocks in the last four years, actually, 10 are currently open. 35 were closed.
So, 31 out 35 winning stocks!
How's that for a strike rate?
In fact, since October 2016, all 16 recommendations he has closed are winners.
Can you beat that?
Most investors couldn't.
Here's what so much winning looks like - a heat map of stocks which he has already closed.
In case you haven't noticed yet then he's on a winning streak.
If you haven't guessed yet - let me tell you who this is.
None other than my good friend, your editor, Rahul Shah.
Now, Rahul hates praise - so I can never tell him how I admire him - and I had to go behind his back and sneak this one in! (Shhh... don't tell him ??)
--- Advertisement ---


Something like this may never happen again!

Imagine an opportunity where multiple high-quality small caps become affordable at the same time.

Yes! An unexpected and sudden ruling by the market regulatory body is likely to open up an unexpected chance to potentially profit BIG from solid small caps for regular investors.

But this opportunity could last for a very short time only. So hurry!

Click here for full details on this time-sensitive opportunity
------------------------------
But I do believe he is one of the most astute analysts I have ever met - and I have met a whole lot of those in my field.
I think his recommendation service, Microcap Millionaires, should win awards - because I have literally never seen anything like it.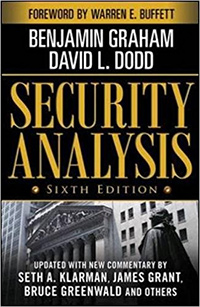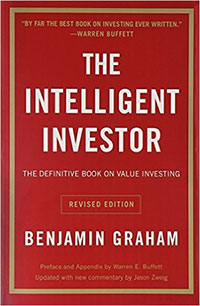 Rahul launched Microcap Millionaires, a deep-value, recommendation service based on the teachings of Benjamin Graham - the father of value investing, the guru of Warren Buffett, the dean of Wall Street, and the author of the timeless classics, The Intelligent Investor and Security Analysis (and we just celebrated his birthday - the perfect time to learn about his genius).
He replicated Graham's successful stock picking style in the Indian stock markets. And he's been proved, once and for all - why Graham is considered a genius - and why he was Warren Buffett's guru.
Just check out some of his biggest winners...
Purvankara: 206% in 19 months
Lloyd Electric & Engineering: 175.9% in 11 months
Navin Fluorine: 170% in a year
Technocraft Industries: 150% in just over 10 months
And the biggest one...
Titagarh Wagons: 545.4% in a year
Now these are not the only big winners. Even an average Microcap Millionaire recommendation generates a lot more than your average stock.
The average gains of all the Microcap Millionaire recommendations closed so far is 85.68%.
So, why am I telling you all this. As his readers - you know this as well as I do.
You can probably also tell from my tone that as much as I admire him - Man! that is an enviable track record and I am a teeny bit jealous...
In fact, recently, one of my own Profit Hunter Pro readers, Jaideep, wrote me a letter saying:
I would rate it [Profit Hunter Pro] as the second best service from Equitymaster, after Microcap Millionaires. So keep up the good work!
Next thing you know my mother will be telling me, 'Beta, why can't you be more like Rahul Shah.'
So, of course, I'm jealous. But here's something about me that you didn't know - I never like to waste anything - so, of course, I won't let my envy go in vain.
I have found a way in which you, my dear readers, can benefit from Rahul's superb track record.
Now, as you probably know by now, my service (I am the editor of Profit Hunter Pro) is a premium newsletter service where I combine the best of both the worlds: fundamentals and technicals.
I have built a unique three-step process to identify the best fundamentally and technically strong trading opportunities.
First, I apply qualitative filters to build a universe of fundamentally strong stocks. I create a bucket of stocks chosen through the magnified lens of the Equitymaster Research team.
Then I apply technical analysis tools like trendlines, volumes, support and resistance, momentum to identify timely entry and exit points. This helps in effectively utilising capital.
And finally, I recommend stocks which pass both filters with a maximum buy price when the chances of moving up are highest.
Since, Microcap Millionaires was getting such high praise, I decided to root around in the stocks they recommend.
Luckily, I found a stock which is an open recommendation from the Microcap Millionaires service - a stock that has passed some of the stringent fundamental criteria set by Rahul - and passes my very own technical criteria - and made its way as a recommendation to Profit Hunter Pro subscribers yesterday.
Any stock that becomes part of the Microcap Millionaires shares two basic characteristics: It should be trading at a significant discount to its intrinsic value based on the price to book ratio. Second, it should have sound financial management.
The price to book ratio of the stock, Rahul recommended it in February was 0.5. The stock is down almost 10% since then, which means the price to book ratio has dropped even further.
This means - if one buys the stock now, he would get it at an even better valuation compared to what it was trading at in February.
If you want to get a bit technical, here it is:
This stock broke out after the Loksabha Election in May 2014. Since then it is trading in a range. It's been four years and the stock hasn't broken the lower end of this range.
To be precise there have been eight instances when the stock came close to or touched the lower end of this range.
This is the ninth time it is trading very close to the lower end of the range which means it's a great price to enter the stock as the probability of it bouncing back from here is high.
So, both things put together this stock becomes a great buy.
And for that, I have to thank my buddy, Rahul. May his winning streak continue - and may my readers keep benefitting from his brilliance too.
Stay tuned...


Apurva Sheth
Editor, Profit Hunter Pro
PS: Dear Readers - Apurva certainly knows how to exploit his resources! If you are not following his recommendations - you have got to try them at least now. How could you resist after this? Subscribe here.
Recent Articles