Investment in securities market are subject to market risks. Read all the related documents carefully before investing
India's Third Giant Leap


Discover the Best Category of Stocks to Ride this Mega
Opportunity at Our Upcoming Special Event
Check Out This Investing Strategy
May 19, 2023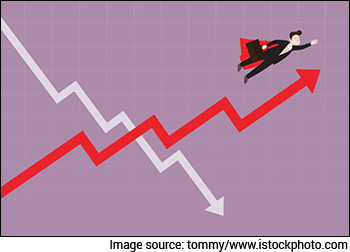 Although I'm a hard-core value investor, I don't mind trying out other investing strategies.
Especially if these other strategies are proven and have a very long history. This is where momentum investing fits the bill perfectly.
Now Momentum investing and value investing are poles apart. They are as different as chalk and cheese.
Value investing believes in buying stocks trading at 52-week lows. Momentum investors love 52-week highs.
Value investing is about taking advantage of people's overreaction to bad news. Momentum investing capitalises on people's underreaction to good news.
And last but not the least, value investors sell when they think stock price has exceeded value. But Momentum investors don't care about price and value. All they are interested in is whether the price is headed north or south.
So, as you can see, value investors and momentum investors rarely see eye to eye on any stock.
Surprisingly however, both the strategies have earned market beating returns for their disciplined followers. In fact, many studies have put momentum investing ahead of value investing. They have argued that momentum has edged out value over the long term.
If this is true, then it leads to a very important question. Why is momentum not as famous as value investing if not more? Why aren't there more momentum investors?
I think it boils down to two main reasons.
The first one is that momentum investing has not had any followers of the same stature as Warren Buffett or Ben Graham. These two gentlemen have done a great deal to popularise value investing.
Through their wise counsel and fabulous long term track record, they have helped value investing and its principles to spread to all corners of the world.
Sadly, momentum investing hasn't had heroes of a similar stature. There was no Warren Buffett or Ben Graham to drive home the benefits and rewards of momentum investing.
Another reason value is more popular than momentum is logic and narratives in my view.
You see, value investing has a sound logic behind it. What could be more logical than trying to buy a Rs 100 note for Rs 70 or lower. Value investors love the logic of buying stocks whose current share price is lower than the intrinsic value or the fair value of the company.
Momentum investing has no such logic. It does not believe in the concept of price vs value. It only believes in getting aboard stocks that are going up and getting out of counters that are going down.
This does not mean that momentum investing is random. It tries to take advantage of human emotions of greed and fear the same way that value investing does.
However, these emotions cannot be quantified the way it can be done in value investing in the form of intrinsic value and margin of safety.
Another reason momentum lags value in popularity is the power of narratives. You see, man is a story loving animal. We absolutely loves stories. Value investing is a happy hunting ground for concocting wonderful stories.
The stories of value investors going against all odds and investing in multibaggers make for an impressive read. They inspire and motivate, and they fuel our ambitions.
Momentum investing on the other hand is a rather dry form of investing when it comes to stories.
You can't really make great stories if the stock price is perhaps the only thing you are looking at. There's just not enough story telling material going around when it comes to momentum investing.
It's because of these reasons that value investing hogs significantly more coverage than momentum investing.
However, things are changing now. Investors are waking up to the power and the benefits of momentum investing.
You have billionaire investors like Cliff Asness and Paul Tudor Jones lending huge support to momentum investing and similar forms of trend investing. Funds and products being launched around momentum investing.
In fact, both the BSE and NSE now have momentum indices. There's a Nifty200 Momentum 30 index and then there's a S&P BSE Momentum index.
Guess what, the S&P BSE Momentum index has even been an outperformer. It returned 13.4% CAGR over the last 5 years as opposed to 10.9% CAGR earned by the BSE 200 index.
So, yes, interest around momentum investing is certainly on the rise.
Why am I telling you all this? Why am I talking so much about momentum investing? It's because I too have launched a momentum investing service recently: Momentum Profits. As the name suggests, this recommendation service is Equitymaster's momentum centric offering.
I recommend fundamentally strong stocks that display positive price momentum using a 'Momentum + Fundamentals' investing strategy.
Momentum Profits believes in recommending stocks with the strongest momentum behind them and having a regular check up to assess whether the momentum is intact.
The stock remains in the service if the momentum is intact. But if the momentum has weakened, the stock is taken out and replaced with another stock. It's as simple as that.
The stock selection process involves checking the fundamentals like debt-to-equity ratio, profitability, liquidity etc. However, these factors only play a supporting role. The momentum of the stock is the key deciding factor.
Having read so much about momentum investing, I'm confident of its ability to earn great long-term returns provided it gets support from the broader stock market. As long as the broader market keeps recording a new high every few years, momentum investing should keep doing well.
Yes, it will have its period of up years as well as down years. But net-net, it can turn out to be great long-term wealth building strategy.
A word of caution
Despite its stellar long term track record, momentum cannot replace strategies like value investing or growth at reasonable price investing.
A bulk of your corpus should still be managed using value and growth investing principles. But I see no harm in having 10-15% of one's corpus in strategies like momentum investing that are proven and go back a long way.
I know this sounds confusing. If momentum predates value and has a better long term track record then it should certainly have a bigger role to play in your investing.
However, it's just that I'm much more comfortable, and feel I'm on safer ground, when I'm practicing value investing.
After all, despite its better track record, momentum investing is still speculative as it does not rely on the concepts of intrinsic value and margin of safety. And speculation should be done with not more than 10-15% of one's corpus. Perhaps even less.
So do give momentum investing a try if you haven't already.
Happy Investing.
Warm regards,



Rahul Shah
Editor and Research Analyst, Profit Hunter