The 'God's Work' Warning for Stock Markets in 2009 and 2020
May 20, 2020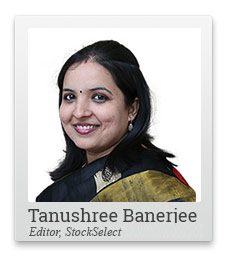 Imagine an IPO raising Rs 120 bn within a minute. That too back in 2008.
That's exactly what happened on Tuesday, 15 January 2008.
I vividly remember the day when India's biggest initial public offering was fully subscribed. The media was in a frenzy. Being pre-WhatsApp era, we could see investors flocking to brokerages to know how they could grab a share of the pie.
Yes, as you may have guessed, I am referring to the Reliance Power IPO.
Funnily, no one saw the eagerness to buy a business with zero assets and revenues as an ominous sign. What's more, any skepticism about the future of the business drew flak.
Investors realised their blunder only when the stock went on to crash 60%.
But that's how warning signs usually are. They go unnoticed until the reality dawns.
Months after the Reliance Power IPO, the US stock markets witnessed the collapse of Lehman Brothers.
The media was scouring for entities to blame the subprime crisis on.
Goldman Sachs drew attention for its role in the subprime crisis. Then CEO Lloyd Blankfein had to explain his steep compensation despite the entity's near bankruptcy.
His explanation - We're doing God's work.
That Blankfein eventually got sued for doing God's Work also did not stem the popularity of the investment bank on Wall Street.
But the lack of regret amongst businesses that destroy wealth and investors who continue to remain callous, is a clear warning sign for us.
--- Advertisement ---
How to Claim Bhambwani's 'Fast Profits' Book, Free

Today, we are going to show you how you can claim a hardbound copy of Vijay Bhambwani's Fast Profits book, virtually FREE.

This book is worth Rs 1,950.

But today you can claim it for virtually nothing.

How?

Just read the full details here...
------------------------------
Turns out that 2020 has another version of the 'God's Work' warning! This time of course, the epicenter of the warning, like for Covid-19, is in Asia.
Masayoshi Son, a Korean-Japanese billionaire, the founder of the technology investment giant SoftBank, was known as a man with Midas touch...at least until 2019.
SoftBank has been the wind behind the tails of dozens of Indian startup unicorns over the past six years. It invested US$ 50 bn in 105 Indian startups between 2014 and 2019. The most popular ones being Oyo and Paytm.
SoftBank incurred losses of US$ 13 bn in FY20. It doesn't come as a surprise. The valuations of unicorns around the world have nosedived.
After all, 2020 has already seen one of the worst market crashes in history.
Will the 2020 Market Crash Be Worse than 2009?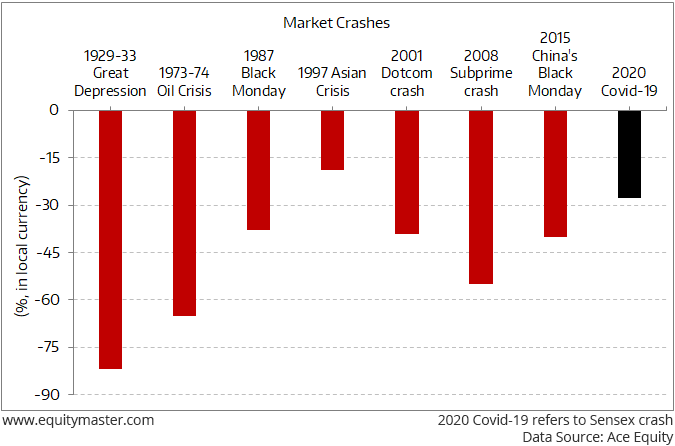 But what has been shocking is the defense Masayoshi Son offered for his strategy with SoftBank.
In a recent call with media, Son explained that Jesus Christ too was criticised and misunderstood for his tactics! Therefore, he expects investors to be kind to the SoftBank strategy eventually.
Lloyd Blankfein and Masayoshi Son, of course, may get away with their 'divine' excuses.
But their blatant disregard for accountability, to investors and stakeholders, should serve as warning signs in times of crisis.
Indeed, you should not listen to such false gods.
Instead, I hope you will consider buying only the best stocks in the market today.
The best one I know is a little known tech company. I like to call it a Crorepati stock.
For more... please read this.
Warm regards,

Tanushree Banerjee
Editor, StockSelect
Equitymaster Agora Research Private Limited (Research Analyst)
PS: The Coronavirus has thrown up a rare opportunity in the market to become a one stock crorepati. A little known tech company has the potential to emerge as a big winner of tomorrow. Read more about it here...
Recent Articles