Which Stocks Should You Buy, Sell, and Hold in the Market Today?
May 21, 2020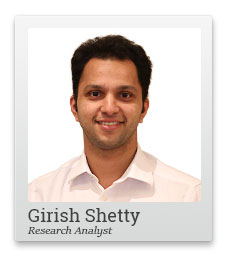 The up and down nature of Indian stock markets continues.
March 2020 was a washout month for the markets due to the Covid-19 impact. The BSE Sensex was down 23% for the month. Then there was what we could call a relief rally in April. The Sensex was up 14%.
May is turning out to be similar although not as brutal as March. The BSE Sensex is down by around 10% for the month.
Remember these 23%, 14%, 10% are monthly numbers for the Sensex. These are the kind of changes that we are used to seeing in a year or more.
The numbers suggest one thing clearly. There is a lot of uncertainty. One day there is news of a possible vaccine coming out. The other day, a WHO scientist says we might have to live with the Coronavirus for a long time to come.
As an investor, you might be very confused. Someone might be telling you this is an opportunity of a decade. Others might be asking you to stay away until the picture is clearer.
What should you do in such a situation, dear reader?
Buy, Sell, or Hold on to your existing positions?
I'll try to help you out by tackling each decision one by one...
--- Advertisement ---
One stock to add to your portfolio asap

Our co-head of research, Tanushree Banerjee, has uncovered this one stock, which she believes is a must have in your portfolio.

Tanushree is very bullish on this stock.

It could potentially multiply invested money 12 to 13 times over the long term.

Tanushree will reveal details of this stock at her upcoming special event.

You can click here to sign-up. It's free.
------------------------------
What to Sell: We'll start with the easiest one. What to sell?
The answer here should always be the same with or without the virus. Sell your duds.
Sell the ones where the business model is broken. The deteriorating financial numbers will clearly indicate that.
Sell the ones where debt is unusually high. Interest payments for these companies will be huge burden in the coming months.
Finally, sell the ones where corporate governance is an issue. Companies where the management is questionable. If you are holding to few of these, now is the time to sell. It doesn't matter if the stock is 10, 20, or 50% below your buy price. Most likely, it will get worse going forward.
What to Hold: This category should be the ones where you might be holding good companies but in unfavorable sectors. It might be one from an NBFC, aviation, travel, or hospitality sectors. These sectors look dead to the general public right now.
If you're holding stocks from these sectors, don't panic and be in a rush to sell. First, check if you're holding the best in the sector. A market leader in the sector will suffer much less than its peers.
Then, do a check on its financial health. Are debt obligations low? Can it cover its fixed expenses for a year with no revenue? Is it backed by a top-notch management capable enough to tide over this crisis?
If the answer is yes, these are the ones you can hold. Most likely, the bad news is reflected in the price already.
What to Buy: Finally, the biggest decision of the three. What to buy?
At Equitymaster, we always suggest a proper asset allocation framework (see below). For retail investors, it makes sense to allocate 60-70% towards large cap stocks.
Here, look at established brands that have dominated their sector for years. A lot of them might be attractive after a longtime during this crisis. These are the best stocks where you can rest assured the business will survive.
Prices might fluctuate in the near-term. But in the long-term you know, you are in a safe stock. Basically, stocks that let you sleep well.
Revealing Tomorrow: The Great Indian Wealth Project
Now comes the tricky part. The balance 20-30% of your investment. The smallcap space. A space where there will be a lot of pretenders. You will hear many false stories here. Stories of XYZ Company as the next 'HDFC Bank'.
But if you get your smallcap picks right here, the wealth creation opportunities are huge. This 20-30% part of the portfolio has the potential to multiply 3-5x over the next few years.
Even here, first and foremost look at companies that can survive. Don't go looking after a stock that has corrected 50-70-90% and think you're getting a cheap deal. Look at ones that cater to the basic essential needs of the consumer. If solid numbers and a competent management back such a business, you're on the right path.
The rewards for getting it right in the smallcap space are huge. But it also comes with greater risks. You can reduce them to a great extent if you take care of the basics.
And make sure, you focus on the suggested asset allocation.
I will delve into greater detail on the current market scenario and picking smallcaps this Friday in a YouTube video.
Stay tuned...
Warm regards,



Girish Shetty
Research Analyst, Hidden Treasure
Equitymaster Agora Research Private Limited (Research Analyst)
PS: The Coronavirus has thrown up a rare opportunity in the market to become a one stock crorepati. A little known tech company has the potential to emerge as a big winner of tomorrow. Read more about it here...
Recent Articles