I Will Help You Pick the Best Trades in 2020
May 22, 2020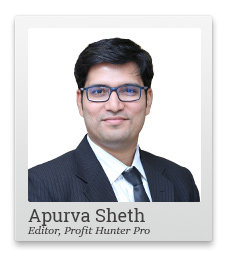 We will not forget the year 2020 for a long time to come. We haven't even completed five months of this year but it still feels like a lifetime.
In just 5 months we have seen several events unfurl which might have taken decades if not centuries.
Check this list below.
Forest fires
Earthquakes
Proximity asteroids
Viral pandemic
Global lockdown
Economic crisis
One would call most of them as black swan events. These events are rare and should happen once in centuries. But we have witnessed all of them packed in to less than 5 months.
The only events left out from this list are World War 3, Alien Invasion, or Zombie Apocalypse. Let's hope they remain unchecked for several years to come.
The point is 2020 has been a difficult year for everyone including traders. You deserve a pat on the back if you have stayed above water in 2020.
However, if you haven't done so well then don't worry, I am here to help. You might be aware that Equitymaster has a Telegram channel with the handle Equitymaster official.
I post interesting updates on the markets daily which help traders navigate the markets with relative ease.
I have built certain filters in to my trading system which will help identify stocks with all the action. I call this list the T20 List.
You must keep stocks that feature repeatedly in this list in your radar as there might be solid trading opportunities hidden in them.
Here are some more details about The T20 List...
One month consists of roughly twenty trading sessions. How stocks behaved over the last 20 days could give you foresight in to how they could perform over the next 20. I run my systems on the CNX 500 group of stocks but exclude the F&O stocks which Vijay already covers in his daily updates.
--- Advertisement ---
READ: FULL Transcript of Our Urgent Broadcast

The full transcript of our urgent broadcast on India's Revival is available for a limited time now.

In case you missed watching our broadcast LIVE...

You can see all the important highlights from our broadcast in this transcript.

Please note that we may take this transcript off the internet any minute.

So it is highly recommended you read it immediately.

Click Here to Read the Transcript NOW
------------------------------
This first and second column consists stocks that are hitting 20 day highs and lows in alphabetical order.
Third column consists stocks that have registered daily volume higher than average volumes of last 20 days in descending order.
The last two columns consist 20-day top % gainers and losers sorted in descending order.
Here's an update I shared on our Telegram channel after the market closed on Wednesday.
May 21, 2020
New 20 Day High
New 20 Day Low
20 Day Volume Gainers
20 Day Top % Gainers
20 Day Top % Losers
AMBER
ADANITRANS
IFBIND
ZENSARTECH
INFIBEAM
SHK
CDSL
ALLCARGO
INDIANB
CDSL
APLLTD
CHALET
LTI
ARVINDFASN
IRB
LTI
STAR
GET&D
REDINGTON
ASTERDM
J&KBANK
REDINGTON
JUBILANT
J&KBANK
RESPONIND
ASTRAL
JAGRAN
TVTODAY
TV18BRDCST
SHOPERSTOP
SYNGENE
ATUL
JSLHISAR
JSWENERGY
OFSS
IBULISL
TTKPRESTIG
BALRAMCHIN
KPITTECH
ASTRAZEN
ADANIGREEN
DCBBANK
BANKINDIA
LAKSHVILAS
GRANULES
BSE
AUBANK
BASF
LEMONTREE
IFBIND
CGCL
IBREALEST
BLUEDART
MINDACORP
RATNAMANI
MPHASIS
EIHOTEL
BOMDYEING
NLCINDIA
CHALET
LTI
IBVENTURES
CASTROLIND
ORIENTREF
INDOSTAR
REDINGTON
MAGMA
CCL
PGHL
MINDAIND
COROMANDEL
INTELLECT
CENTRALBK
POLYCAB
LEMONTREE
JBCHEPHARM
UCOBANK
CHALET
PRSMJOHNSN
INOXLEISUR
ISEC
DBCORP
CHOLAHLDNG
PTC
ASTRAL
AIAENG
IRB
COCHINSHIP
QUESS
JKLAKSHMI
STRTECH
PRESTIGE
CYIENT
RATNAMANI
RVNL
ICRA
SUNTECK
DALBHARAT
RENUKA
NATCOPHARM
ASTRAZEN
BRIGADE
DHFL
REPCOHOME
SPICEJET
INDIACEM
ARVINDFASN
FINCABLES
SHILPAMED
FORTIS
SHOPERSTOP
FRETAIL
SUNCLAYLTD
GET&D
SUNDRMFAST
GICRE
SYMPHONY
GILLETTE
TAKE
GUJALKALI
TCIEXP
HERITGFOOD
UCOBANK
HFCL
UNIONBANK
HIMATSEIDE
VARROC
IBULISL
VMART
IBVENTURES
WABAG
Pharma is Populating the T20 List

It's rare to see a trading session like today these days. Nifty opened near the lows and ended the session at day's high. Broader market stocks are still under pressure as the stocks hitting new 20-day lows outnumber the ones hitting new 20 day highs by a big margin.

However, what should catch your attention are the pharma names in the above list. Pharma stocks are populating the list. Five out of the twenty top 20 day gainers are pharma stocks. Three pharma stocks have generated higher than average volumes today. And one pharma stock hit a new 20-day high.

Pharma stocks are gaining interest from traders. It's worth keeping a few of these stocks in your radar.
--- Advertisement ---
[Watch Now] 3 Little-known Stocks We are Super Bullish On




Click Here to Watch Now
------------------------------
Several traders only look at the index to gauge the market action. That helps but only to a limited extent. You must look in to the granular details to figure out where the best opportunity lies.
It seems the best opportunity right now is in the pharma sector. A few days later, it would be something else.
With my T20 list you would always be ahead of the curve. You will be able to stay at the top of your game always.
So, don't hesitate and join our telegram channel right now. It's absolutely free. You can download the Telegram App from this link.
Once you download it just search for Equitymaster official and join our page to get regular updates like these and much more.
See you there...
Warm regards,

Apurva Sheth
Senior Research Analyst, Fast Profits Report
Equitymaster Agora Research Private Limited (Research Analyst)
PS: The Coronavirus has thrown up a rare opportunity in the market to become a one stock crorepati. A little known tech company has the potential to emerge as a big winner of tomorrow. Read more about it here...
Recent Articles