Investment in securities market are subject to market risks. Read all the related documents carefully before investing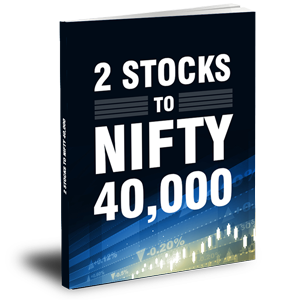 Top 2 Stocks to Ride
Nifty 2030 Opportunity

Going Offline In

Focus on Finding the Real Wealth Creating Stocks
May 22, 2023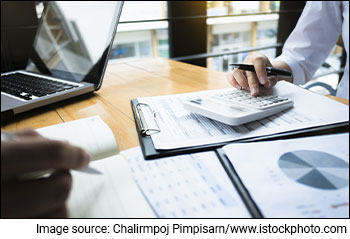 Go First could soon join the league of Kingfisher Airlines, Air Sahara, and Jet Airways. In fact, almost 15 airlines have been grounded in India itself in last 20 years.
Isn't it worth reflecting on for an industry that has seen consistent growth in the user base in the last decade. And it's not just in India.
Globally, the economics and performance of airline industry remains dismal. Despite the surge in demand, the industry has consistently struggled to make profits.
Some of the smartest investors like Warren Buffett, have had their humbling moments when investing in airline stocks.
The lesson for the investors is this...
Megatrends do not always lead to a wealth making opportunities for the front runners. You have to dig deeper to find the real beneficiaries.
In case of airline industry, for instance, a smart investor would have chosen a smallcap Accelya Solutions to play this trend. With negligible debt and an asset light business model, the company has made a solid business of providing software solutions to the global airline industry.
Similarly, in the previous real estate cycle in India, DLF lost 70% in market valuation in a decade. But lesser known companies back then like Cera Sanitaryware and Kajaria Ceramics soared.
While a lot of large real estate companies buckled under increase in constructions costs, rising interest rates, new government norms, stalled projects, these bathroom and flooring solution providers offered an opportunity for investors to become stock market crorepatis.
--- Advertisement ---
Investment in securities market are subject to market risks. Read all the related documents carefully before investing

Top 2 Stocks to Ride Nifty 2030 Opportunity

Many new stocks could enter the Nifty 50 index by 2030.

If we can identify at least some of these stocks with potential to kick out existing Nifty giants, then there is a chance of potentially making huge gains by 2030.

Our co-head of research, Tanushree Banerjee, has already identified her top 2 stocks having this potential.

She revealed all the details of this Nifty 2030 opportunity at today's online summit.

Opportunity Ending In



Click here to watch the special replay
Details of our SEBI Research Analyst registration are mentioned on our website - www.equitymaster.com
---------------------------------------------------
And let's not forget the telecom sector story in the last decade. While the user base has exploded, many companies have imploded under the problems of competition and the capital intensive business model leading to poor business economics.
These examples are obvious because we have already seen them playing out. However, the investors seem to be oblivious to the underlying lessons. Warren Buffett summarised it the best...
'In a business selling a commodity-type product, it's impossible to be a lot smarter than your dumbest competitor.'
Consider the case of the food delivery industry. It's rise has been exponential. The industry is further likely to keep growing.
In fact, it was this potential that drove Zomato IPO's oversubscription by 38 times. However, despite being one of the top two players, the profit visibility remains in the dark. And the stock has taken a massive beating from its listing price. Rightly so in my view.
The investors in the Paytm IPO too had a similar experience despite it being ubiquitous amid the fintech boom.
So how can you participate in megatrends and structural uptrends without losing money on stocks?
--- Advertisement ---
Investment in securities market are subject to market risks. Read all the related documents carefully before investing

Safe Stocks for the Electric Future

EV penetration in India is still at low single digits. But this market is growing exponentially.

Many logistics companies have started including electric vehicles into their fleet. Even public transport is going electric.

Once the charging infrastructure gets fully developed across the country... we may even see private car owners buying electric vehicles in droves.

The future is electric. So, it makes perfect sense to include a few stocks in your portfolio that could potentially benefit from this electric future.

Get Full Details
Details of our SEBI Research Analyst registration are mentioned on our website - www.equitymaster.com
---------------------------------------------
Let's take the example of EV transition to understand this better. While a lot of automakers have jumped into the bandwagon, it's more of a forced transition for them to stay relevant.
The demand for 2-wheelers is not a function of whether it will run on electricity or petrol.
For the legacy automakers that have so far dominated the internal combustion engine based vehicles, the shift to EVs will be more of a cannibalisation than incremental growth opportunity.
It comes with huge investments that could be at risk if there is a significant change in the policy or subsidies related to EVs. For some players making EVs, the potential risk could be bigger than potential opportunity.
On the other hand, there are many smallcap players enabling the EV revolution, without having to make disproportionate investments to cater to the demand.
For instance, Minda Corporation, an auto component supplier that gets the biggest chunk of revenue from two wheelers and three wheelers.
It distinguishes itself in the EV supply ecosystem due to its specific focus on green mobility, with technology and digitisation at the core. The company stands to gain both from electrification and electronification of vehicles.
It focuses on advanced engineering through embedded software systems, telematics, connectivity, wiring harness design, and a focus on light weighting, power electronics, and vehicle access (like smart keys). Almost 95% of its product portfolio is EV agnostic.
Join us: And hear investing experts share their ideas
Now whichever EV maker wins the race, the company with a diversified set of clients is likely to benefit. And as a major chunk of its product portfolio is EV agnostic, the payoffs would be asymmetric.
By the way , here's my watchlist for EV stocks if you are interested in the megatrend.
Well, these were just a few examples. But this phenomenon plays out across megatrends.
As this decade witnesses multiple megatrends unfolding - EV, green energy, and artificial intelligence (AI), I hope you will keep these examples in mind.
Instead of getting blinded by the limelight, the famous but fundamentally weak players, focus on the real profitable enablers of this revolution.
Warm regards,



Richa Agarwal
Editor and Research Analyst, Hidden Treasure
Recent Articles