Investment in securities market are subject to market risks. Read all the related documents carefully before investing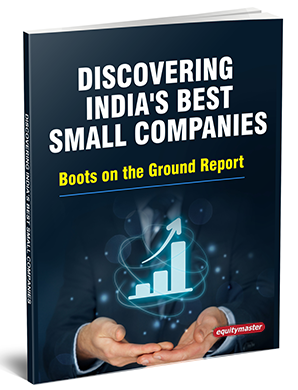 Claim this guide to see
how we identify high potential
smallcap opportunities for you
Best Stocks to Ride India's Lithium Megatrend
May 23, 2023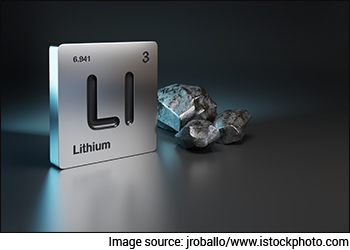 In India, the lithium gold rush has just begun.
When I explained this in my video a month back, I had no idea there was so much more yet to unfold in India's lithium megatrend.
Recently, there have been media reports, which have not been confirmed by the Geological Survey of India (GSI), of substantial reserves of lithium in the Nagaur district in Rajasthan.
Of course, India is new to lithium mining. The production of lithium has been cornered by Australia, Chile, and China over past few years.
China does not have significant lithium reserves. However, through mergers, acquisitions and mining rights, Chinese state backed companies control 60% of the world's capacity for processing raw lithium.
In fact, not just lithium, China has cornered production of other rare minerals too, which may be necessary for electronics manufacturing.
--- Advertisement ---
Investment in securities market are subject to market risks. Read all the related documents carefully before investing

Small Businesses Set for Huge Potential Long-Term Growth

Would You Like Details on Such Stocks?

Discover More
Details of our SEBI Research Analyst registration are mentioned on our website - www.equitymaster.com
A report by the International Energy Agency says more than half of lithium, cobalt and graphite processing and refining capacities are located in China.
So that explains why the new lithium reserve discoveries are extremely crucial for India to improve its standing in global electronics supply chain.
The mere discovery of the lithium reserves isn't automatically going to change everything. We will need to build processing infrastructure and expertise.
This is an area where countries like China and the US are far ahead in terms of sophistication and maturity of markets.
So, instead of scampering to be part of the lithium gold rush you need to carefully observe who is making the real money.
One sector that is extremely dependent on lithium so far is electric vehicles.
Lithium-ion batteries are relatively efficient, safe, and lightweight battery options for electric vehicles. Hence, discovery of lithium reserves in different parts of India augurs very well for Indian EV ecosystem.
Electric vehicles are not just disruptors. The entire ecosystem is new. Selecting the best EV stocks in India, to benefit from lithium megatrend, is easier said than done.
There aren't pure play EV producers in India that have been around for decades.
Profits for EV makers in India are still hard to come by.
And blindly buying the stocks of biggest EV makers in India could be like driving without the rearview mirror.
EV Battery Makers are Best Placed in the Ecosystem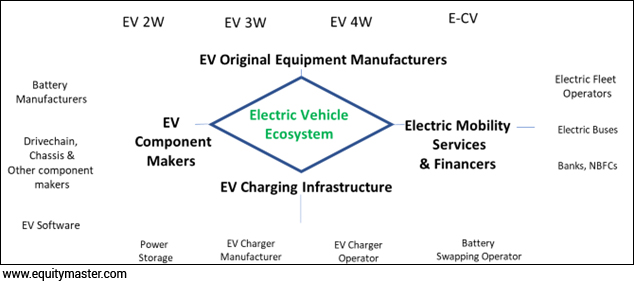 So, get this right. The traditional approach of stock selection may not work for lithium stocks just as they don't for electric vehicle stocks.
Not only because the elements needed for the traditional approach are missing. But also, lithium mining and lithium battery making will see massive technological and regulatory evolution in the years to come.
Lithium based EV battery makers are undeniably best poised to capitalise on India's newfound status as a key source of the rare mineral.
But there are also several concerns about the cost and pricing power of the battery makers that need to be considered.
For now, keep a watch on the key stocks in the EV ecosystem. But be careful before you jump headlong into the lithium gold rush.
Warm regards,



Tanushree Banerjee
Editor, StockSelect
Equitymaster Agora Research Private Limited (Research Analyst)
Recent Articles