The Big India Revival
A Once-in-a-Generation Wealth Building Opportunity
With 1,000% Long-term Gain Potential
The Only Stocks You Can Count on in Volatile Markets
May 24, 2022
Editor's note: Today at 5 pm, India's leading Smallcap guru, Richa Agarwal, will reveal her top 3 stocks for 2022 at a special online event. Book your free seat here.
---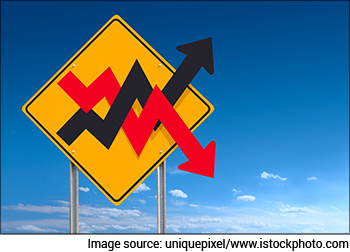 After almost a year of working from my hometown, Jaipur, I'm back in Mumbai.
Until I finalise a place to rent again, I am using travel booking apps - Airbnb and Booking.com.
And I can see that some places have doubled the rates they were charging a just few months ago. I'm hardly spoilt for choices anymore. Rooms of decent quality are getting filled quickly.
The recovery in the travel and hospitality segment is hard to miss. There are pictures of traffic jams around hill stations.
And it's not just about hotels and hospitality.
With complete lockdowns behind us, multiple industries have and are likely to witness, the resurgence of pent up demand.
In the stock market, it's common to take comfort from these trends and bet blindly on the 'reopen trade'. However, to make meaningful gains, you need to be very mindful.
Some trends are very visible, the others are still narratives.
The multiplexes for instance.
--- Advertisement ---
Tanushree Banerjee's Next BIG Prediction

3 Hidden Forces Converging To Trigger a Multi-Trillian Dollar Shockwave

That Will Get To You a Once In A Generation Wealth Building Opportunity

It could potentially make you returns like 1,004%, 1821%, 2740% and 3309% in a few years

No Indian Sould Be Unaware of The Big India Revival

Full Details Here
------------------------------
Their operating performance has not recovered to even one third of the pre-covid levels and borrowings have ballooned. But the valuations for companies like PVR are close to all-time highs, even in these volatile markets.
Second, and even more important, is whether these business has emerged more structurally resilient in the industry.
You see, the post pandemic rally has come along with supply chain shortages, and commodity price inflation.
This has led to some windfall gains for commodity companies and cyclical businesses, as earnings have turned up making the price to earnings ratio looks low due to higher earnings in the denominator.
A simple screening process that considers just the financial performance and margin of safety in valuations, could make you go for cyclical stocks at their peak. And that's a recipe for disaster.
So you need to be sure of sustainability of profits. Also differentiate between structurally strong businesses and those just benefitting from temporary price rises.
What do I mean by structurally stronger?
The structural gains could be driven by use of technology or innovative processes in the business.
Or could emerge from a process re-engineering that allows a drastic cut down in the cost of production.
It could arise from value addition, or shift or product mix to high margin products.
It could be a result of backward or forward integration.
Or it could be a result of policy changes triggered by factors external to a company or sector, but ones that could benefit a business for the long term.
For instance, value inflow in Indian chemical companies when China cracked down on its own companies due to pollution issues. Or what we see in auto sector from the rise of electrical vehicles.
It could also be a result of nimble footedness of a company adapting to changing customer preferences.
A key beneficiary of this is Titan. The shift to jewellery, from just a watch making company at the right time, allowed it to ride the shift in consumer preference towards branded items.
Positive structural changes may not be visible immediately and take time to reflect in the stock price. It's a compounding process. But the beauty of these benefits is that they remain in the business.
Speaking of specific cases in the smallcap space, some examples of this could be Cosmo Films. The company has benefitted immensely from the consistent increase in the share of specialty packaging films that command better margins. And so has its stock price.
While the sources of these structural shifts could be many, they all lead to sustainable gains in the future.
There is another important thing to remember while trying to ride structural shifts in betting on the right player.
Consider the food delivery trend and the rise of Zomato and Swiggy.
Despite the way this megatrend has taken over in India, there is huge under penetration and a long runway before the markets becomes saturated.
And yet, the two key players, enjoying an almost duopoly, are finding it hard to make money. If anything, the road to profits seems to stretch longer and longer.
While I would like to ride this trend, it would not be with Zomato. I would rather look for players that could be a proxy play to this trend.
This brings me to a very interesting opportunity in smallcap space that I recommended to my subscribers a few months ago.
This company is a perfect bet on value migration. It's switching from conventional low margins to value added products in its portfolio. It has opted for backward integration, and process re-engineering.
Its latest step to become structurally stronger is its foray into specialised food packaging that could help it ride the food delivery trend.
This isn't just a plan on paper. The company has already signed up with a big global brand. This could not only lead to a long potential revenue for future growth, but also to better margins for the company.
I'll share more smallcap ideas in future editions of Profit Hunter.
If you wish to know more about this company and other such promising smallcaps, join me at 5 pm today at my online summit - Top 3 Stocks for 2022.
Warm regards,



Richa Agarwal
Editor and Research Analyst, Hidden Treasure
PS: Join Richa Agarwal at her FREE online summit to know details about her top 3 stocks for 2022. Reserve your spot here.
Recent Articles