Investment in securities market are subject to market risks. Read all the related documents carefully before investing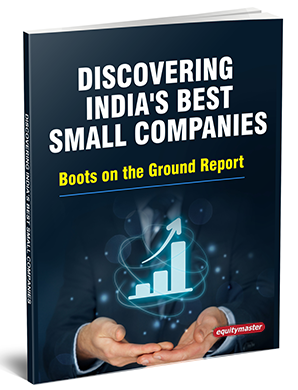 Claim this guide to see
how we identify high potential
smallcap opportunities for you
While Investing in the Stock Market, Are You Making This Mistake?
May 24, 2023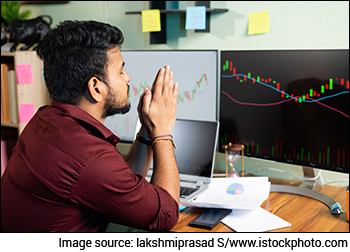 During my initial years as an equity research analyst working for a brokerage house, the intensity of work was at the peak during the result season.
An analyst tracking one sector, had at least 20-30 companies under coverage.
That meant roughly 100 days on an average in a year were utilized to read, analyse, write and take a call on the companies under coverage.
My point is... if you are investing 100 days of your life in to something, the outcome should be important.
Hold on to that thought. I believe there is an over reliance on quarterly results in the world of investing.
Over the weekend, the banking space was literally breaking the ceiling when it came to reporting quarterly profits.
The list of banks which reported super strong numbers included giants like Kotak Mahindra Bank, IDFC First Bank, and RBL Bank.
Even PSU banks like Central Bank and IDBI Bank which were plagued with mounting NPAs and losses reported ground breaking numbers.
Be it public sector banks or private banks, every lender is reporting a superlative performance.
--- Advertisement ---
Investment in securities market are subject to market risks. Read all the related documents carefully before investing

Small Businesses Set for Huge Potential Long-Term Growth

Would You Like Details on Such Stocks?

Discover More
Details of our SEBI Research Analyst registration are mentioned on our website - www.equitymaster.com
Let me also draw your attention to the non-banking space.
Pharma major Laurus Labs reported its numbers last week. It missed estimates on revenue, operating profit, and net profit.
On one side we had Kotak Mahindra Bank which reported life time high ROAs (Return on Asset) and one of the highest net interest income and NIMs (net interest margins).
I have barely seen banks report such strong performance.
On the other side, a company like Laurus Labs, which was a darling of investors just a year ago, continues to disappoint.
Another company which reported very strong numbers was IDFC First bank, whose profits doubled while asset quality was at multi-quarter low.
The pace at which IDFC First bank is growing is commendable.
So, we have three companies...
Kotak Mahindra Bank - Superlative quarterly results, highest ever operating parameters.
IDFC First Bank - Very strong results, profit doubled.
Laurus Labs - Poor performance on all parameters.
With such results, could you guess the stock price reaction the next day when market opened?
Well, would you have guessed this...
Kotak Mahindra Bank was down 1.5%.
IDFC First Bank was up 4%.
Laurus Labs was up 6%.
Let us look at the stock movement of these stocks over the past 1 month to gauge how much of the results was already in the price.
Kotak Mahindra Bank was Up 9% Last Month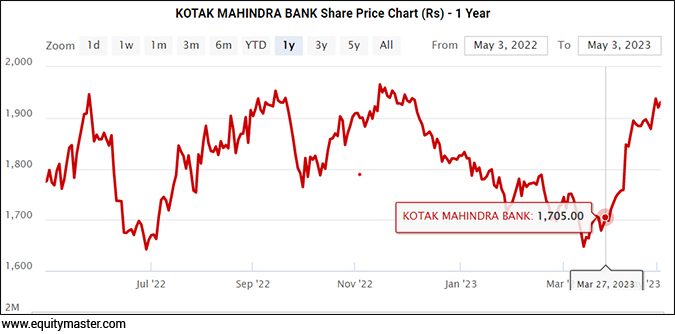 Laurus Labs was in a Declining Trend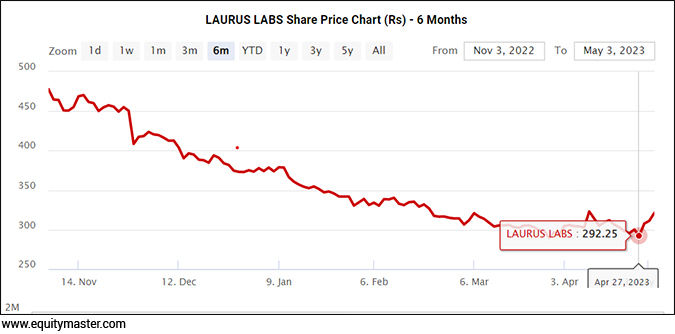 IDFC First Bank was Up 5% Last Month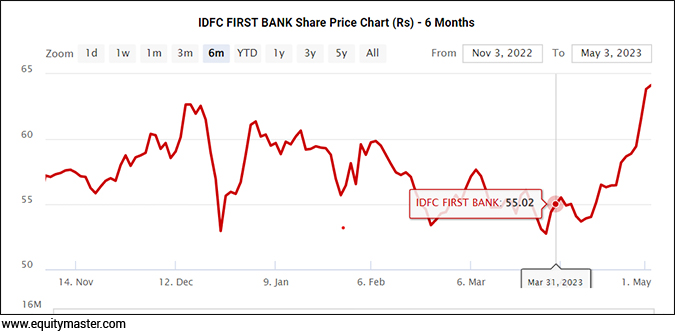 It has a lot to do with public perception, where a company like Laurus Labs was down by 60% over the past 18 months. The street's expectations were muted.
While Kotak was a classic example of 'sell on news', in Laurus Labs was most of the negatives were already priced in.
IDFC First Bank's stock movement was more in tune with its results.
Another reason which is grossly ignored is the details.
The Devil is in the Details
On analysis of Kotak Banks results, contrary to public perception, the major part of growth surprise came from unsecured retail loans, credit card growth, along with strong support from microfinance.
These categories are the riskiest in the business and therefore yield the highest returns on capital for the bank.
The corporate loan book and the deposit growth which is the bread and butter for most banks, including Kotak, was largely in line with expectations.
The reason why Kotak registered all time high numbers was due to the risky part of the business growing faster.
For Kotak, risk is not a problem right now but it's a point to be pondered upon.
On the other hand, if you look at Laurus Labs, the management on the conference call was sounding cautiously optimistic.
It's the stock price which turns first followed by improvement in fundamentals which will be reflected a couple of quarters later.
I started out with spending 100 days in a year, tracking results of companies under coverage, however the short term outcome in my opinion is zero.
The only rationale behind tracking results is to catch trends and act upon it.
If you are looking for short term reaction on stocks, trust me it's futile. Even the management wouldn't know where the stock price could go.
A good result will have so many things priced in while a bad result might have a silver lining.
Keep that in mind when a stock you own declares its quarterly results.
Warm regards,



Aditya Vora
Research Analyst, Hidden Treasure
Recent Articles