Investment in securities market are subject to market risks. Read all the related documents carefully before investing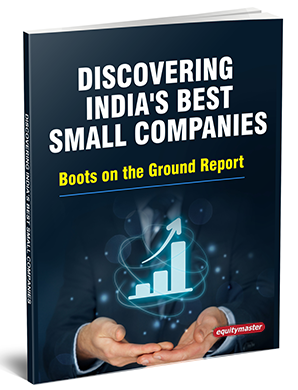 Claim this guide to see
how we identify high potential
smallcap opportunities for you
An Investing Idea for an Uncertain Market
May 25, 2023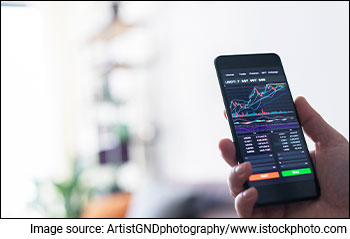 14 April 1912. The world's most luxurious ship sank that night, only a few days into its maiden voyage.
The Titanic that was specially designed to handle the challenges of the North Atlantic, drowned. Almost 1,500 people lost lives.
It's been more than a decade since this catastrophe. And yet, the appeal of this story refuses to fade away.
A few weeks ago, I came across some news on the auction of one of its memorabilia.
It's a 10-meter-long plan highlighted in green and red colours to explain things that could have gone wrong, auctioned for US$ 243,000.
Multiple theories are afloat about what happened that night.
As per the government investigations that followed the disaster, the ship was flawless. An iceberg and the ship's deceased Captain were declared culprits. For years, the case was closed.
That was until 1985, when the shipwrecks were found. Further investigation revealed that the ship had broken into two parts before sinking.
Its size was not enough to save it. In fact, the ship is considered to be doomed due to its big size, standing in way of its nimbleness.
The huge size and mass made it impossible to turn the whole ship fast enough once the iceberg was spotted in the dark sea.
It did not help that almost all aboard the ship, including the crew, were sailing with a false sense of security.
It was this "too big to fail" presumption that led to lack of sufficient lifeboats on the ship, and eventually casualties.
--- Advertisement ---
Investment in securities market are subject to market risks. Read all the related documents carefully before investing

Small Businesses Set for Huge Potential Long-Term Growth

Would You Like Details on Such Stocks?

Discover More
Details of our SEBI Research Analyst registration are mentioned on our website - www.equitymaster.com
The ship had just 16 boats, plus four collapsibles. Of the 3,300 people it carried including the crew, the lifeboats could accommodate just 1,178 people.
I'm sure none of us would want to experience that personally. But then accidents are not limited to cruises. In the investing world, these are becoming a norm.
Events like demonetisation, covid, the US Fed's rate tightening cycle, and Russia Ukraine war, have made it clear that we are always in unknown and choppy waters.
And therein lies the appeal of Titanic's story for me. I like to use it to remind investors to not abandon and underappreciate the value of prudent asset allocation and margin of safety in valuation.
They're your protective gear whenever the wave of uncertainty hits.
You, as an investor, are navigating unknown waters, charting your way through competition, artificial intelligence, technology, changing consumer preferences, structural and adverse regulatory changes...and more.
You see, the list of the potentially disruptive waves, sharks and icebergs in the investing journeys is long.
This should not make you abandon the journey towards multibagger stocks, but any false sense of security, while acknowledging uncertainty.
Companies that are too big to fail have failed so many times that the phrase itself makes me more skeptical than comforted.
In the last two years itself, we have seen banks (Credit Suisse), big tech companies (Alibaba), and leading brands (Bournvita) hitting big icebergs or facing choppy waters.
The lesson is clear. Size has little to do with safety.
Just investing in market leaders, conventional 'moat' companies and famous brands may not save you from lurking dangers.
You need something agile and nimble to sail on. Something that not just averts, but gains from shocks.
In a recent Hidden Treasure recommendation, I believe I have found a smallcap company that will benefit from the disruption wave in textile outsourcing, the shocks of which were first felt in 2016.
The year 2016 was a period of introspection for the entire textile outsourcing industry in India and the world.
The US retail giant, Target Corporation cut all its ties with Welspun India. The latter was alleged of using cheaper non-Egyptian cotton for supply of over seven lac sheets and pillowcases, which were labelled as made of Egyptian cotton.
The retailer phased out thousands of products from its shelves and ended its years-long relationship with Welspun.
Welspun India had failed to provide and prove the traceability of Egyptian Cotton that was promised to its client. The event led to detailed investigations Welspun's other customers like JC Penny, Walmart, and Bed Bath & Beyond.
The damage was not just limited to a big dent on Welspun's credibility and business prospects. In a short period, the stock of Welspun India crashed by over 55%. The retailers themselves were slapped with lawsuits. They were charged with failure to do audits on the quality of sourcing and compromising buyers' interests.
Events like these have made the global brands and retailers cautious about who they partner with in the value chain.
After all, brand reputation is the key for them to thrive. The rise of sustainability theme and ESG based funds has made them even more conscious to come across as compliant players.
Transparency in the supply chains, sustainability, quality adherence, ESG compliance, and timely delivery, are now the key factors determining their selection of outsourcing partners.
This vendor consolidation phase is getting further influenced by two key structural shifts taking place in the post pandemic world.
First, in a digitalised and competitive environment, the big brands and retailers are focusing more on front end part of the value chain that matters the most.
This means customer centricity, brand visibility, and faster go to market times. The backend part of the business - manufacturing and associated supply chain management - is getting outsourced.
Second, global brands are looking for cost effective sourcing destinations beyond China. Countries like Bangladesh, Vietnam, and India are big beneficiaries of this trend.
Amid these structural tailwinds and backdrop, a small Indian company has emerged as a credible player that can take end to end sourcing responsibility for these global brands and retailers, while meeting their ESG and quality compliance and managing brand reputations.
The company has a unique business model that allows it to operate in an asset light manner and offers scalability.
I recommended this stock recently. Hidden Treasure subscribers can access the recommendation here.
For more such investing updates, stay tuned.
Warm regards,



Richa Agarwal
Editor and Research Analyst, Hidden Treasure
Recent Articles