Mark Mobius Is Looking at India's Swoosh Index and You Should Too
May 27, 2020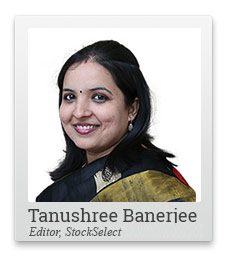 Last week, I wrote about the Swoosh index and promised that I will keep tracking it for you.
Guess what?
The latest to join me in my call for India's Swoosh Index for the Swoosh recovery is none other than Mark Mobius.
The ex-Franklin Templeton emerging markets fund manager is known for predicting the bull market since 2009. And back then, he was very keen on buying Indian stocks.
In his December 2009 note, Searching for Bargains in India, Mobius laid down the exact criteria he was looking for in Indian businesses. Needless to say, Mobius' fund did extremely well over the next few years.
What is ironical is that Mobius' concerns about Indian businesses, back then, were also very similar to what they are today. He wrote...
Given the large amount of liquidity in the market, we believe a correction in the market might surface in some areas further down the road if over-spending and over-leveraging go unchecked. Despite this, we find that there are still opportunities in the market, and we are making some strategic investments in Indian companies.
In 2020, Mobius believes that India is strategically well placed to exploit the big opportunity in manufacturing. Especially, given the void left after souring US-China trade relations. Mobius is particularly banking on the promised changes to labour laws in India.
But that's not all...
--- Advertisement ---
The Smallcap Fortunes Summit

Join us on the evening of 16th March to learn,

• Why despite rallying over 100% since March-2020 lows... small-cap stocks are set for a massive rally over the coming months and years
• Details of our top 3 stocks to capture potentially huge gains from this upcoming small-cap rally
• And how to spot opportunities, even in the current market, with potential to generate 200%, 400%, and even 900% long-term gains

Plus there is a lot more that we are going to cover.

The summit is free to attend for Equitymaster readers.

But since there are limited seats, we would recommend you to register at the earliest.

Click here to register. It's free
------------------------------
The recently offered production linked incentives to MNCs make India an attractive production outsourcing destination.
The recent agri reforms may lead to investments in value added exports.
Take India's food processing sector for instance. At US$ 500 bn in annual economic activity, this is the fifth-biggest industry in India by production, exports, and consumption. We are among the world leaders in producing milk, tea, coffee, wheat, rice, sugar, fruits, and vegetables. Yet, only one-tenth of produce is processed.
So, big investments in the sector over the years cannot be ruled out. The opportunity is huge.
So far, the government's focus has been on attracting investment into the electronics sector. Particularly, smartphone manufacturing. Think of the added capacities of Samsung and Apple in India.
But the competition with countries like Vietnam and Mexico is intense. We cannot let our guard down. We need to focus on a variety of electronics segments - consumer, industrial, medical, and military.
Mobius also agrees with me on the fact that pharma and IT could be amongst the biggest wealth creators in the next decade. Tech enabled businesses are bound to grow faster in a post Covid-19 world.
India's Swoosh index won't be made up of MNCs looking for an alternate base of production.
It will also include homegrown companies that change their business models for the new global supply chain.
For more on this, watch my YouTube video on the wealth creating potential of the 2020 reforms.
Stay tuned...
Warm regards,

Tanushree Banerjee
Editor, StockSelect
Equitymaster Agora Research Private Limited (Research Analyst)
PS: Our resident expert on everything smallcap, Richa Agarwal, has been working on something exciting this month. Starting tomorrow, you will hear from us about it. Stay tuned!
Recent Articles