A Powerful Investment Secret No One Will Ever Tell You
May 28, 2018
The local population was stunned. They could hardly believe their eyes as boxes after boxes were airdropped and hundreds of furry cats slithered out of them upon impact with the ground.
This 'Operation Catdrop' was a result of bad planning.
The World Health Organisation (WHO) realised this the hard way when they decided to cover the island of Borneo with a thick dust of DDT to prevent malarial outbreak.
The DDT killed the mosquitos and the risk of malarial outbreak went down. But it led to another outcome the WHO didn't factor into its calculation.
The DDT also killed a large population of the island's cats.
The situation turned grave when rats ended up heavily outnumbering cats.
Now, the possibility of the malarial outbreak was replaced by that of the deadly plague.
And this is how the operation cat drop came into being, where cats had to be parachuted onto the island so they could restore balance by doing what they did best - killing the rats.
--- Advertisement ---


How one could potentially profit from the coming Small Cap Firesale…

We believe we could soon see a Small Cap Firesale, in which several high-quality small companies could be available for dirt-cheap to regular investors.

Why is this firesale happening? And how could one get the maximum out of it?

Click here for full details on this time-sensitive opportunity…
------------------------------
The Risk of Unintended Consequences...
Those in charge had either ignored, or underestimated, the complexity of the ecological system. As often happens in such cases, what looked at first like a simple solution, ended having unintended and unwanted outcomes.
Complex Systems Can Knock You Right Over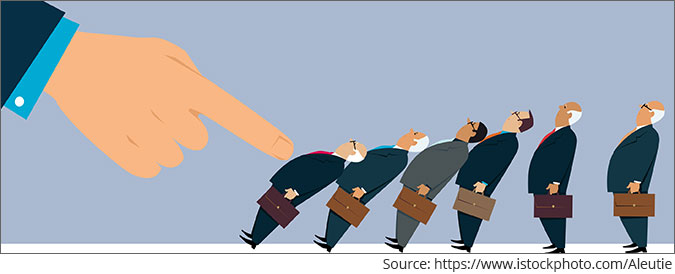 Come to think of it, the economy, or even the stock markets, aren't very different from the ecology in Borneo.
You assume one thing and what ultimately happens is something entirely different.
To be honest, who would have thought that the bull run right after Modi Government came into power would lead to massive outperformance, not of large caps, but of mid and small caps?
Or that this bull run would be driven almost entirely by valuation inflation - with almost no earnings growth?
The more you think about it, the more you realise just how unpredictable this whole exercise of predicting the next big move of the economy and the stock market is.
Even if you know what investors or the authorities are going to do, you can still never be sure of the exact outcome.
The risk of an unintended outcome will always loom large.
Which is why Ben Graham had the following to say just before his death in 1976.
Most of the stockbrokers, financial analysts, investment advisers, etc., are above average in intelligence, business honesty and sincerity. But they lack adequate experience with all types of security markets and an overall understanding of common stocks - of what I call "the nature of the beast." They tend to take the market and themselves too seriously. They spend a large part of their time trying, valiantly and ineffectively, to do things they can't do well.
Well, we do know the nature of the beast. And it answers to the name of a complex system.
Graham was, however, right. We spend too much time trying to do things we can't do well i.e, predict the next move of the market or our stocks.
Instead of doing what we can do well...
...that is to know whether the large number of stocks have a likelihood of being priced high or priced low in the present environment.
The bull market that we have had, especially in mid and small caps tells me that these stocks are certainly pricey today. While they were cheap back in 2014 just before Modi came to power.
So, what does this mean for your allocation?
It means that one should have a large portion of one's corpus parked in cash/bonds as opposed to stocks today. And it should have been the reverse in 2014.
Those who joined us in the Microcap Millionaires journey in 2014 did exactly the same thing.
We recommended our subscribers to be 75% in stocks back then and are now recommending them to be only 25% in stocks with the remaining 75% in fixed deposits.
This allocation will of course vary from person to person. For something that works best for you, we recommend you talk to your investment advisor.
Is the ploy working? Yes, it is. In an environment where the BSE Small Cap index has lost 10% since the start of the year, Microcap Millionaires is flat.
Since inception, the service is up 180% to the BSE Small Cap index's 170% gains.
Besides, the service is sitting on a huge 75% cash to take advantage of any correction that may happen in the near term.
You know the best part?
All these maneuvers are being done without resorting to things like predicting where the crude price will be next or the general direction of the economy or the interest rates.
This is a powerful investment secret in my view and if you haven't incorporated it yet, it may not be too late to do so.
Good Investing,


Rahul Shah (Research Analyst)
Editor, Profit Hunter
PS: Ankit Shah is the Equitymaster Insider, and with his unique style he distils the essence of the economy and the markets into a simple, enjoyable newsletter with recommendations that he sends his readers every day. He has opened his list to new readers for just a few days - follow him here.
Recent Articles