Why We Picked This Smallcap Stock for a Post Coronavirus World
May 28, 2020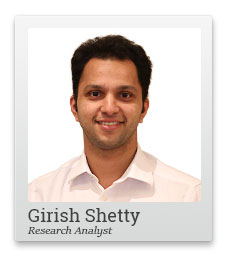 January 2020 seems like a long time ago.
It was when travelling to office was the norm. I had a set routine after office hours. I would go to the new Curefit gym that had opened nearby.
The gym had opened recently around a year back. It was different from other traditional gyms. With a variety of workouts, I found it more exciting than the monotonous gyms we see all round. A trip to the Gym after office was refreshing.
Then came Covid-19.
Suddenly everything came to a sudden halt. Going to office turned to work from home. Gyms, restaurants, malls were suddenly shut. Their future was suddenly uncertain.
How would gyms ever open now, I thought? Won't people avoid crowded places?
I thought I might not go back for a long time. Its peer and a bigger brand, Gold's Gym, filed for bankruptcy in US. I feared the same fate for my favourite gym too.
But few days into the lockdown I was in for a pleasant surprise. While I couldn't go to Curefit, Curefit came home.
They had set up majority of the exercises online. I had to just switch on my phone or a laptop. The trainer was right in front of me and I just had to follow him.
I could log in anytime of the day and do my workout. This was even better than before. I didn't need to travel and could choose which exercise I wanted at anytime.
Curefit had just turned a crisis into an opportunity. Yes, they've had to downsize staff and shut few centers too. But this switch to technology has opened up a whole new customer base for them.
That's what a good company does.
Advertisement
India's Next War
Recently, both China and Pakistan have started amping up tensions at the border.

So, now India faces a possible 2-front war scenario.

And this calls for a heavy deployment of future-ready and highly advanced weapons at our borders.

We are talking next generation tanks, guns and even high-tech equipment like drones.

Now unlike in the past where all this money was spent with foreign companies, now, it's being redirected to Indian companies.

For a few Indian defence companies...this is a mega growth opportunity.

And for investors... it's a rare opportunity to make potentially huge gains as select defence companies see their growth, and therefore stock prices, potentially shoot up.

To learn everything about this new, and huge, opportunity, Click Here to join Equitymaster's Explosive Profits Summit.

At this exclusive summit, you will also get to access details of what we call our #1 defence stock pick.

It's a potential 10x opportunity in the long term.
The management thinks of ways to adapt and survive during a crisis. This makes them stronger as their peers fail to do so and fall by the wayside.
In the listed space, TTK prestige comes to mind immediately.
In 1978, on a visit to north India, the Chairman found that TTK's pressure cookers were bursting. Nobody was buying TTK cookers for this reason. Nobody would risk their lives for a simple kitchen appliance.
The reason was defective spare parts that customers were using. The chairman went back to his factory and came up with GRS (Gasket release system). It was a rubber ring that would hold the lid firmly in place. TTK would have had to shut shop if it weren't for that innovation.
It has continued this culture of adaptation and innovation since then. No wonder its shareholders have been rewarded handsomely. The stock is up 300 times over the last 18 years.
This is what we look for in smallcaps for our Hidden Treasure service as well. A culture of adaptability. A company with a management that looks to turn every crisis into an opportunity.
Take our recent Hidden treasure recommendation for example.
Hidden Treasure subscribers can access this stock opportunity here. Please remember to log in to your account.
#1 Small-Cap Stock: Biggest Opportunity in the Indian FMCG Market
Amid the coronavirus crisis, this company has adapted quickly and found new ways to get its product across to the customer.
The company's traditional modes of selling via retail and modern trade outlets were shut during the lockdown.
What did the company do? It got it's products across to food delivery platforms. Being an essential item with a strong brand recall, it knew its products would have a demand irrespective of the crisis.
The recent buying of shares by the management is also a positive sign.
When the uncertainty surrounding this crisis is over, this company is bound to survive and get stronger in the process.
It is important to look at similar characteristics when picking the right smallcap stocks. Look at businesses quick enough to adapt and innovate. In the current crisis, you will find these smallcaps at mouthwatering valuations.
Get it right and you have an opportunity of a decade right in front of you.
Warm regards,



Girish Shetty
Research Analyst, Hidden Treasure
Equitymaster Agora Research Private Limited (Research Analyst)
PS: For Richa Agarwal's #1 stock of 2020... please click here.
Recent Articles