Why I'm Recommending 7 Stocks in this Market
May 30, 2022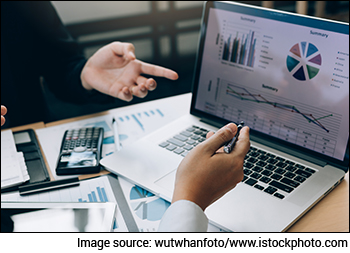 Next week subscribers to my recommendation service will get access to 'My Top 7 Stocks to Buy' report delivered fresh to their inboxes.
These are the stocks I have high hopes on to deliver great returns over the next 1-2 years. In fact, I expect majority of them to earn 50%-100% returns over that time.
Now this doesn't mean that they won't go down, especially when another big market correction comes knocking on the doors. In such a scenario, many of these stocks may fall 30%, 40% and even 50% for that matter.
'What kind of an analysis is this?', you may wonder.
Why even recommend any stocks when I'm not confident on how the returns will pan out over the next 1-2 years?
You see, it has been many years now I've made peace with the fact that investing is all about probabilities. There is no place for certainty in this endeavour.
In fact, let me tell you a story around why I'm recommending these 7 stocks even though I strongly expect, but I'm not 100% certain, these stocks will do well over the next 1-2 years.
--- Advertisement ---
Last Day to Access 'One Stock Crorepati' Opportunity

As you know, recently we went LIVE with our One Stock Crorepati MEGA Summit...

Around 10,000 readers like you had registered to attend this summit.

At the summit, they learned Richa Agarwal's secret blueprint of identifying potential 'crorepati' stocks.

Plus, they also discovered the details of one stock with crorepati potential...

If you missed this summit for some reason, then you can still get all the details by watching this special replay of the summit.

Watch Now (Available till 11:59pm Tonight)
------------------------------
So, it was March 2014.
I reached my office, and as I usually do, picked up a load of magazines and newspapers to gauge the market sentiment, before I got down to crunching the numbers.
The cover page of one of India's most famous magazines is still clear in my mind - 'Nightmare on Parliament Street - The Worst Five Years in History.'
Now, I can't blame them for putting up such a gloomy picture.
After all, it was certainly the worst Lok Sabha session in Indian history where they worked the least and spent the most money.
The stock market wasn't any different. It had been almost stagnant for 3 years since the highs of December 2010.
And on top of it, there were elections right around the corner, adding to the market uncertainty.
However, even as the world was gloomy, scared, and even pessimistic, I saw an opportunity...
I went to my desk to double-check the number and yes, the market was definitely cheap.
Sensex was trading below its long-term average P/E...
There was fear and uncertainty in the market...
--- Advertisement ---
"$2.5 Trillion Crypto Market Boom..."

A booming $2.5 trillion market...

Set to multiply by 100 times over the next decade...

With legendary investors like Warren Buffet, Elon Musk, and Peter Thiel pouring in billions of dollars all over...

Really Want to Miss It?
------------------------------
And the smallcap index, the one I'm most interested in, had never actually recovered from the blow it received during the 2008 crisis.
So, against the market sentiments, and based on my stock-picking system, I recommended my subscribers to consider taking MAXIMUM exposure to stocks.
And voila!
The index returned 43% over the following 12 months and many individual stocks went up significantly more.
Four stocks I recommended generated 170%, 150%, 170%, and even 545% in just 12 months.
In fact, out of the 18 stocks I recommended that year, 14 were closed in the positive with an average gain of 85% and an average holding period of 16 months.
I would be lying if I said I was 100% certain these stocks would end up doing well over the next year or two. I was certainly not. But I felt that the probability is on the higher side and hence, took the chance.
Truth be told, in my more than 8 years of running this service, I have never been 100% certain even once and yet, it has notched up market beating performance.
The last time I checked the performance, the service was up 4.5x since inception vis-a-vis the Sensex, which was up only 2.6x during the same time period.
Join Our YouTube Channel: Get Close to Our Editors and Stay Ahead of the Curve
That's a significant outperformance whichever way you look at it and that too, by using a probabilistic approach to investing.
You see, the service doesn't believe in staying 100% invested in stocks all the time as a lot of gurus might have you believe.
Even when the markets have crashed and have hit rock bottom, the service will always insist on being at least 25% in cash at all the times.
Likewise, even if the market has reached an all-time high and is looking significantly overvalued, you are not allowed to move completely out of stocks. You need to have at least 25% exposure to stocks at all times.
This strategy is about being aggressive and yet not being 100% confident or certain. And this is exactly how it should be in my view.
One should position oneself to take advantage of the stock market's swings between fear and greed and still, not be arrogant enough to bet everything on one outcome.
The downside of betting everything on one outcome is that your rewards are going to be big in case you are right. However, you may lose big time if you turn out to be wrong.
My approach on the other hand believes in ensuring survival first and only then targeting the rewards or the upside.
Warm regards,



Rahul Shah
Editor and Research Analyst, Profit Hunter
Recent Articles