Blockchain is Already Solving Real Problems in India
May 31, 2018
Editor's Note: While cryptocurrencies draw a lot of polarizing opinions, their underlying technology - the blockchain - seems to have found favour from all quarters. Last week Prasheel attended a full day conference focused solely on blockchain technology. Here are his insights.
---
As I told you last week, I attended a full day blockchain conference at the Taj Mahal Palace, here in Mumbai.
And as promised, here are some insights:
The event was intriguing to say the least.
Apart from the brilliant presentations on applications of blockchain, artificial intelligence, legal aspects of blockchain and cryptocurrencies, and a lot of future focused viewpoints, I was able to interact first-hand with the first generation of blockchain entrepreneurs from India and abroad.
I interacted with the CEO of Everledger, a global startup that is revolutionizing the diamond industry, and has already put over 1.8 million diamonds on the blockchain to enable provenance and traceability across the supply chain.
Another business, which deals with pharma companies, is working to put researchers, universities, and pharma companies on the blockchain. This company wants to enable researchers to monetize their failed research and grant access to pharma companies and others to this research, all within a transparent trust-less framework.
--- Advertisement ---


This Invitation Expires in Exactly Few Hours

Your invitation to become a member of Equitymaster Insider expires at midnight tonight.

Remember, with this invitation, you get full details on research analyst, Ankit Shah's newest 5 investment ideas.

Which is why you shouldn't waste any time...

Click here to redeem your invitation.
------------------------------
Researchers are often deterred from sharing or publishing their failed research, as it could give a jumpstart to someone else, or just because there is no incentive to share a failure.
This company is working to solve a real-world problem using the blockchain technology.
Not just this, another blockchain entrepreneur wants to put farmers on the blockchain. He wants to connect farmers and the local governments and the whole supply chain.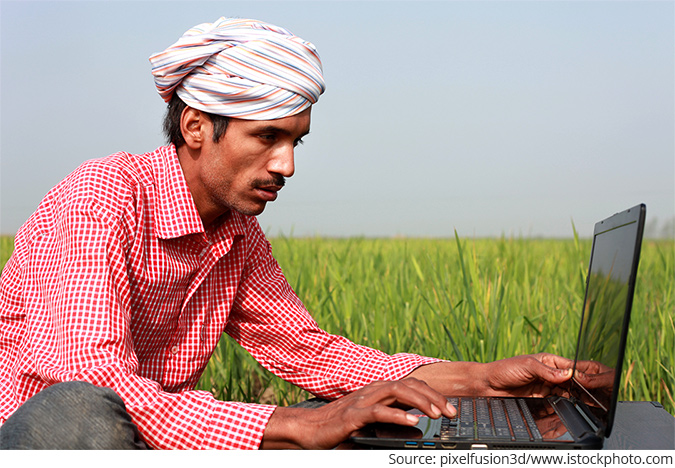 He's already begun a pilot run in rural districts in Mahrashtra, connecting farmers growing onions, for monitoring and eventual price discovery - all on the blockchain. Even though this project is at a nascent stage, it aims to use blockchain to solve real problems faced by farmers.
It isn't just startups, the National Stock Exchange's (NSE) CTO, Sankarson Banerjee, was one of the speakers at the event. While the NSE has not made any significant investments in blockchain technology, it is actively looking at blockchain use cases to streamline its processes.
Though he maintained a cautiously bullish stance, Mr. Banerjee compared blockchain to the internet boom, and that it could, in fact, have the same impact that the internet had on businesses worldwide.
He elucidated that blockchain can be great at certain things and could revolutionize certain industries, however it is not the universal answer to everything in its current form.
He added that we could very well be moving on to the other side of the hype cycle where blockchain could see mainstream adoption over time.
So, blockchain is not just hype and rhetoric. Along with big corporations who are testing the waters, there's actual groundwork being done by startups and small businesses. New businesses are latching on to this disruptive technology.
And all of this is happening despite the government's current negative stance on cryptocurrencies, which inherently affect interest in blockchain.
One common thread I observed in all of my interactions with blockchain businesses and startups was the lack of regulatory framework from the government. All of them hoped for a regulatory sandbox for testing and deploying blockchain projects.
Thus, while there is a widening interest in the blockchain space, it is dampened by the government's stand on cryptos and a lack of a regulatory framework for blockchain and its applications.
The government needs to step up and come up with a clear regulatory framework, or see India left behind on the next big revolution.
Warm regards,

Prasheel Vartak, CBP (Certified Bitcoin Professional)
Editor, Crypto Confidential
PS: Today's the last day! Research Analyst Ankit Shah, has released his latest special report about 5 stocks that have the potential to generate solid returns. These stocks were recommended under our premium services, but thanks to an unusual new offer, he can share them with you... But this offer is available ONLY until midnight tonight. Find out how you can get the report here.
Recent Articles