Data is the New Oil but It's Also the New Sugar. Here's How to Fight it
Jun 1, 2020
Giving up sugar for someone like me with a big sweet tooth, has been an exercise in futility.
It is perhaps the biggest culprit in me being mildly obese. I find it too difficult to resist anything that's even remotely sweet.
I am not the only one wrestling with this challenge though.
Millions are trying to fight off this modern day epidemic. The sheer number of people on meds because of excess sugar in their blood is mind numbing.
I have often wondered that if a little extra sugar is so bad for health, why people crave it all the time? Why does anything sweet makes them go weak in the knees?
It's evolutionary I believe.
Our hunter gatherer ancestors grew up in a world of sugar scarcity. Back then, sugar wasn't as abundant as it is today.
Plus, almost all of it was produced by Mother Nature. It was mostly found in its natural form instead of being refined in factories today.
Since it was natural and provided an instant burst of energy, eating sugar laced flora was a good thing.
It's what kept us going during those long, dark winters where food was hard to come by. Thus, over time, the human race developed an intense love affair with sugar.
Unfortunately, while the human race has advanced a great deal and has turned scarcity of everything into abundance, our brains still think we live in the Stone Age.
And therefore, they crave sugar pretty much the same way they used to earlier.
It is of no concern to them that our lifestyles are a lot more sedentary today. They don't care that a lot of the sugar we now eat, comes from factories with little or no nutrition.
Thus, what was once our best friend in our quest for survival has now turned into a deadly enemy.
It now requires a herculean effort by our will power to keep sugar at bay. Only the most disciplined can do it on a consistent basis.
What has this got to do with investing you may ask?
A lot to be honest.
Abundant data is causing the same damage to our investment health as abundant sugar to our physical health.
--- Advertisement ---
Today is the last day to access details of Richa's #1 Stock Pick for 2021.

After 11:59 pm tonight, the link goes down and the access will be made private.

You'll lose out on potentially the opportunity of a lifetime to get in on the chance for tapping into Rs 4 trillion industry.

The stock is available for pennies on the dollar today and has the potential to produce life-changing returns over the long term.

Just click here right away and continue reading...

If you miss it, We believe you will regret this for a long time to come.

HURRY UP!
------------------------------
It was not long ago that detailed information on stocks was hard to come by. One had to put in a lot of effort merely to get to the right information source.
And from there, it was again a long slog to arrange everything in a coherent, orderly manner and get some insights from it.
However, the explosion in computing power over the last couple of decades and the proliferation of internet, has turned this problem on its head.
Getting information is no longer a challenge it used to be. In fact, we are now drowning in so much data, the challenge is to separate the useful from the irrelevant.
This challenge that's proving to be the waterloo for many investors.
Too Much Information is Injurious to Investment Health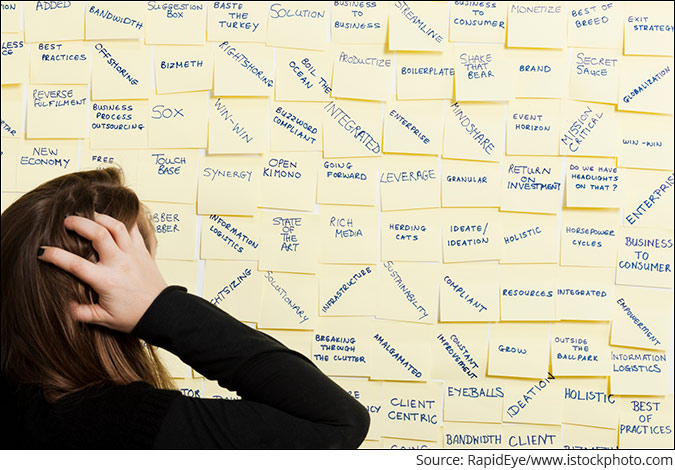 I strongly believe investing follows the 80:20 principle. 20% of the information goes 80% of the way in making a sound judgement on the stock.
And it's here the path of a successful investor diverges from that of an unsuccessful one.
The former believes in collecting only 20% of the most relevant information on a stock. He doesn't go around collecting the remaining 80% information.
Once he is convinced that the company has a sound history, is available at attractive valuations, and does not face an extremely uncertain future, he buys the stock.
History suggests that over the long term, the odds are certainly in his favour.
The other investor, goes about collecting more and more information. He lives under the false assumption that as quantity of information increases, the quality of decision making also improves proportionately.
This is not how investing works...
More information merely improves the confidence in your decision making. It doesn't really do much in improving the quality of it.
What I mean is you keep feeling more and more confident about your decision as you keep getting more data.
But in a field like investing which is full of uncertainties, even the most well researched stock can throw up nasty surprises.
Which is why I don't worry myself silly in trying to gather a lot of information on a stock.
For me, the first 20% will do just fine as long as it helps me answer the most critical questions.
Click to Know More: How Sustainable is the Current Stock Market Rally?
These questions are:
Am I buying a Rs 100 note for Rs 80? In other words, is there sufficient margin of safety in valuations?
Does the company have a balance sheet strong enough to survive a difficult business environment?
How good is its defence against disruptive forces like change in consumer preferences or government regulation or for that matter, technological obsolescence?
When I get the answers to these questions to my satisfaction, I recommend my subscribers to go ahead and pull the trigger.
If not, I move on to the next stock and repeat the process all over again.
There is enough historical evidence this approach leads to good long term returns.
Good Investing,



Rahul Shah
Editor, Profit Hunter
Equitymaster Agora Research Private Limited (Research Analyst)
PS: For Richa Agarwal's #1 stock of 2020... please click here.
Recent Articles