Thank You Moody's for the Rating Downgrade. Here's How You're Helping Indian Banks
Jun 3, 2020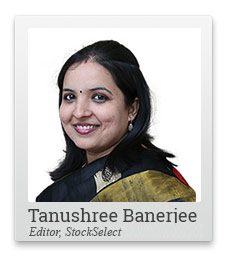 There's a silver lining to the Covid-19 cloud.
Rating agency Moody's recently did something it had done way back on June 19, 1998.
India's sovereign rating was last downgraded by the rating agency in the aftermath of our nuclear test.
It turns out the Covid-19 crisis has convinced the credit rater that India's fiscal balance would languish again in 2020. Much of this has to do with the low economic growth in the near term.
Well, I believe that Moody's decision is a reason to cheer. Not just going by the long-term track record of the Indian economy and stock markets since 1998.
But also, because Moody's decision to downgrade India's sovereign rating could be a boon in disguise for Indian banks.
Let me explain.
Covid-19 has wreaked havoc on the cash flows of companies across the board. Even the financial officers of top bluechips in India have been worried about their working capital.
In recent conference calls many have admitted problems with their debtors. Others have stopped adding capacity. Most are contemplating cost cuts.
But everyone seemed extremely averse to the idea of raising debt.
In such a scenario, getting Indian banks to lend has been a tough task even for the RBI.
Consecutive cuts in repo rate (rate at which RBI lends to banks) have yielded nothing. The banks have been overcautious about credit risks.
So, they have been parking about Rs 8.5 trillion with RBI, fetching barely over 3.3%.
The nonperforming asset (NPA) risk, which was already steep, has only become worse. If that wasn't enough, limited demand for credit from top corporates has literally frozen India's economic machinery.
So, how does Moody's downgrade help?
Well, one look at the data of India Inc's overseas borrowing in the past year will answer the question.
FREE REPLAY: Catch the Details of Potential Crorepati-Making Stocks Right Now...
The government is not a big borrower in the overseas markets.
Rather, the top corporates in India raise funds overseas (via instruments like ECBs and FCCBs) using India's sovereign rating.
So, a downgrade in India's sovereign rating raises the overseas borrowing cost of the bluechips.
And in turn, they will find borrowing from Indian banks more attractive.
India Inc's Overseas Borrowing Over Past Year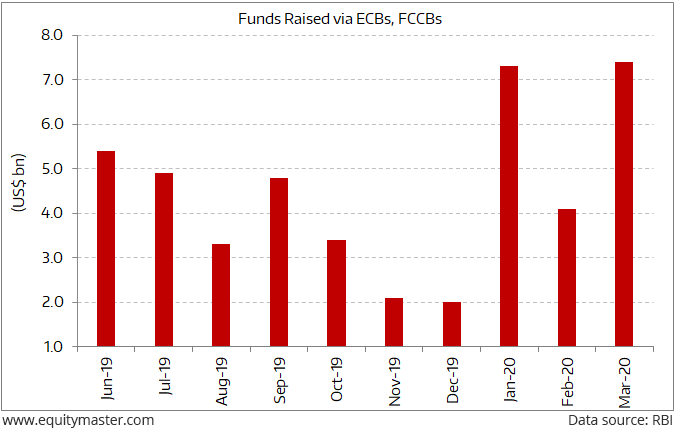 Now, data from the RBI shows that Indian companies borrowed almost US$ 44 bn overseas in the past fiscal.
That is almost 50% of the incremental credit disbursed by PSU banks and private sector banks during the year.
--- Advertisement ---
There is a new paradigm shift currently unfolding across the global economic landscape...

And at the heart of this massive SHIFT is...

INDIA!

India is on the verge of a multi-trillion-dollar rebirth that could potentially mint countless new millionaires...

If you are on the right side of this mega shift, then it could be your biggest opportunity to build potentially massive wealth over the long term.

Click here to find all the details...
------------------------------
So, if the rating downgrade brings even a fraction of the credit demand from overseas markets back to India, it could massively stoke economic activity.
In fact, it could even kickstart a virtuous credit cycle which eventually could bring about India's Swoosh recovery.
I will keep you posted on such triggers of Covid-19 rebound.
Stay tuned...
Warm regards,

Tanushree Banerjee
Editor, StockSelect
Equitymaster Agora Research Private Limited (Research Analyst)
PS: Our small-cap stocks editor, Richa Agarwal, has identified the best 5 stocks for the post Corona rebound. Get access here...
Recent Articles