The Market Today is Like the Indian Cricket Team in the 90's
Jun 7, 2018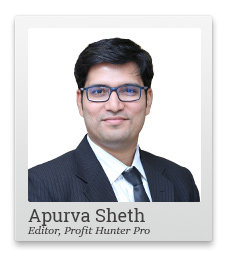 Remember the Indian cricket team in the nineties?
Try to picture the batting line up...
One player looms large - the Master Blaster - Sachin.
Back then, Sachin would often win matches for us single-handedly. But there were times even Sachin couldn't help as he watched the rest of the team give away wickets from the non-strikers end.
This, sadly, is what our stock markets remind me of today...they are behaving in the same way.
Regular readers of my premium newsletter, Profit Hunter Pro, know that at the start of every month I gauge the pulse of the markets just like the captain of a cricket team. A captain studies the outfield and then checks the pitch and finally selects the playing eleven.
Trading is just like cricket.
Big picture analysis of the markets helps to improve our understanding of how the market is working right now.
First, I share the big picture perspective by scanning the rollover data in the derivatives market. Derivatives markets are mostly dominated by professional traders, studying the derivatives data help us understand what these professional traders are upto, so we can follow the big money...to the bank.
Then, I dig deeper into the playing eleven.
Just like a cricket team has 11 members our markets also have 11 major sectors.
Every month I study these sectors and see how they've performed over one-month and six-month time frames. This helps focus on price action, avoid the noise, and ultimately multiply your wealth.
Today I am sharing excerpts from the 'sector check-up' which I wrote exclusively for my Profit Hunter Pro subscribers earlier in the week. So let's start with the shorter time frame...
Sector Indices One Month Return (%)
All sectoral indices except Banks ended in the red. This was a complete reversal from last month's position when all sectoral indices except Oil & Gas ended in the green on a one month time frame.
Banks ended the month of May with gains of almost 5%.
Just like Sachin would hold up the scoreboard singlehandedly, banks have acted as a pillar and held the benchmark Sensex high.
Banks and financials have a high weightage in the benchmark Sensex/Nifty. It is mainly because of them that Sensex could end the month with modest gains of half a percent.
As you can see from the above chart, the rest of the team hasn't contributed much to the scoreboard. Their wickets have fallen in quick succession.
Realty and Healthcare are down the most with a cut of more than 8%. Realty's performance isn't unusual as it is high beta in nature. Despite being a defensive sector, healthcare hasn't managed to hold strong during the month.
However, this could be changing for healthcare as the negatives are subsiding.
I shared my views on Sun Pharma which is the largest contributor in the healthcare index during the month.
Smallcap and Midcap indices had their worst month in 2018.
They are down by 6.26% and 5.87% respectively. The broader market participation is a concern for the bulls. In this note, I highlighted how the broader market stocks didn't participate when the markets bounced back after March. And when the markets dropped, a large number of stocks hit new 52 week lows.
Based on this, I recommended that Profit Hunter Pro readers wait and watch and 'sit on cash'.
So far, this approach has worked in our favour as most of the stocks from the broader markets are tasting dust.
Auto, Metal and Capital Goods slipped lower by 5.27%, 4.66% and 3.69% respectively. While IT, Oil & Gas and FMCG traded on a flattish note and witnessed nominal losses during the month.
So, you see, apart from banks the whole team has crumbled in May.
Now let's see how these sectors are placed on a larger time frame.
Sector Indices Six Month Return (%)
Seven out of 11 sectors are back in the pavilion.
Seven sectors ended in the red on a six-month time frame. This is the first time since I started doing the monthly sector check-up that more than half of the sectors are down on a six-month time frame.
The IT index is still holding the number one position with gains of 25.37%. Last month I told subscribers that it was time to switch focus from IT to FMCG as TCS which is the largest contributor to the index was near a strong resistance.
This month I gave subscribers another reason to shy away from TCS as it went ex-bonus during the month. Generally, stocks tend to underperform on a one and three month time frame after going ex-bonus.
Now, TCS may correct or consolidate from a short to medium term perspective. But there could be opportunities in other stocks from the sector. So, one can keep them in radar.
FMCG stood second with gains of 9.4%. Most of the frontline FMCG stocks, except ITC, are in a well-defined up trend. The ongoing correction can offer a good entry opportunity in these stocks. Keep your eyes on them.
The benchmark Sensex is managing to hold up with modest gains of 6.6%. While Banks and Capital Goods are up with gains of 4.8% and 2% respectively. One can stick to the index heavyweights and largecaps from these two sectors for buying and avoid the smaller ones.
Auto, Midcap, Smallcap and Realty are the new sectors which gave away their wickets and slipped in to the red on a six month time frame in May. They are down with cuts of 2.9%, 5.3%, 5.4% and 8.6% respectively.
Metal, Healthcare and Oil & Gas continue to sit in the dugout for second month in a row with losses of 2.1%, 7.1% and 9.4% respectively.
Price action on both the time frames suggests challenging times for Indian stock markets.
In such a scenario, it is best to stick with the ones staging a good show and avoid the rest. Luckily, I found a stock yesterday which has the potential to generate solid returns even in this challenging market.
In fact, I had recommended this stock not once but twice to my Profit Hunter Pro subscribers earlier. And it generated gains of 20% in 72 days and 12.12% in 21 days. This is the third time that I have recommended it to the subscribers.
I am expecting the stock to generate double digit gains in a short time. You can know more about the stock here.
Happy Trading.

Apurva Sheth
Editor, Profit Hunter Pro
PS: Apurva picked a fantastic stock to recommend to his readers yesterday. You still have time to get in on the action if you sign up now.
Recent Articles