The Big India Revival
A Once-in-a-Generation Wealth Building Opportunity
With 1,000% Long-term Gain Potential
This Stock is Up 5,028%. It Reminds me of Vakrangee...
Jun 8, 2022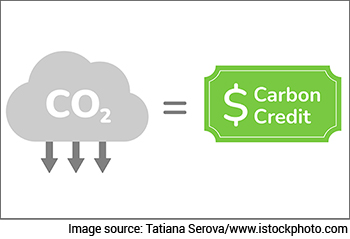 It was early 2018.
Businesses with even a slight chance of digital growth were in demand. Digitisation stocks were selling like hot cakes.
The stock of a relatively little-known company, Vakrangee, was making news.
Primarily present in the e-governance domain, Vakrangee's business involves bringing together all the hardware, software, and ground activation required for the launch and management of e-governance initiatives.
In January 2018, I observed how the market capitalisation of Vakrangee had crossed that of pharma behemoth Lupin. A perfect case of an exciting business gaining dominance over a boring one!
And mind you, Vakrangee was already a 1,000 bagger!
It was not difficult to see why investors were scampering to get a share of the pie. Nothing about Vakrangee seemed to surprise the streets.
Without a solid moat, Vakrangee's growth seemed unsustainable. Its high margins had no reason to keep soaring. And return ratios were bound to plummet.
--- Advertisement ---
The Big India Revival

3 Hidden Forces Converging To Trigger a Multi-Trillian Dollar Shockwave

That Could Mint Countless Dollar Millionaires in India

You Could Be One of Them

Full Details Here
------------------------------
But the stock continued to move into higher orbits making my assumptions seem foolish.
Eventually, the steep valuations that the stock had acquired over the years had few takers.
It crashed by 95%. Vakrangee may not have been the poster boy of 2018 market crash. But it left a mark, nevertheless.
Every market crash has its own story. You may have heard about the credit rating agencies in 2008.
In the US, they were blamed for not warning about Lehman's possible bankruptcy. And for offering AAA ratings to Wall Street firms that were not financially sound.
In India, in January 2009, Satyam's Ramalinga Raju confessed he had cooked the company's financial books for years. This time it was not the credit rating agency but the auditor, PwC, which was in limelight.
It took the courts a decade to penalise PwC for this fraud.
In 2018, it took the resignations of more than 30 auditors in six months, for the market to take note.
You see, dear reader, you face a big problem when such rating and accounting frauds come to light. It's typically too late to act. No one warns you when the fraud is happening. Only after it has happened.
The stock crashes and you are left with huge losses. Even the exchanges and regulators know little. Else, why would Vakrangee find a place in the BSE 100 Index just two months before its corporate governance issues became known?
So, the only recourse, dear reader, is to look for data that points to unreasonable growth or margins that are too good to be true.
For instance, the election of Joe Biden as the US President brought climate change in global focus. The voluntary market for carbon credits became active.
And soon, a little-known Indore based-firm, offering consultancy in selling carbon credit became a stock market darling.
EKI Energy, which listed little over a year ago, is already up over 5,000%.
The company specialises in facilitating trading in carbon credits.
If you implement a project, say a solar farm, that will fight global warming, you will get 'carbon credits', which are market-tradable financial instruments. A carbon credit represents (usually) a tonne of carbon emission saved.
Why would anyone buy carbon credits?
Well, companies in the West, for whom saving a tonne of carbon emission is expensive, simply buy these carbon credits from wherever saving a tonne of carbon is cheaper, as in India.
EKI Energy has a number of marquee customers - ReNew Power, SB Energy, Adani, Greenko, Aditya Birla group, Hindustan Zinc, Siemens India, among others. These companies generate carbon credits.
EKI, which has 130 people working in 20 countries, helps the companies sell the credits.
Now, the company's stupendous growth numbers and margins may be real. But they certainly are too good to be sustainable.
For a business that is so dependant on regulations, geopolitics, and voluntary purchases the climate change megatrend is but a misnomer.
EKI expects to triple the trading of carbon credits in 2022, against that of last year. And when the carbon trading market opens up, the management believes the throughput will be at least 5x..."aaraam se".
While the stock reminds me of Vakrangee, investors would do well to stay sceptical.
Warm regards,



Tanushree Banerjee
Editor, StockSelect
Equitymaster Agora Research Private Limited (Research Analyst)
Recent Articles