The Most Visible Sign of India's Revival is on Two Wheels
Jun 9, 2021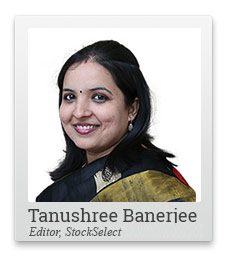 2011 was a watershed year for Hero MotoCorp.
The company entered the decade with plenty of challenges on hand.
It had just terminated its 26-year-old partnership with Japan's Honda Motors. The move was believed to be suicidal.
After all, Hero MotoCorp was perceived to be fully dependant on the Japanese partner for technology and product innovation.
The easy way out would have been to enter into yet another technology partnership. Preferably, with another MNC auto major.
But Hero MotoCorp did it differently.
Little did anyone know that Hero MotoCorp had already begun experimenting with emerging technologies.
--- Advertisement ---
Click Here to Watch the Replay of the Great Indian Wealth Project Event

At our Great Indian Wealth Project special event, we gave away these valuable resources virtually FREE.

This bundle includes our comprehensive wealth creation guide titled- Eight Steps to Your Eight Figure Fortune

And 3 high-potential stocks covered in our latest special reports...

To immediately get you started towards accumulating Rs 7 crore in wealth over the long-term

If you missed this event for some reason, then you can watch the special replay of this event.

Click Here to Watch the Replay...
------------------------------
In 2011, when adoption of cloud computing was in its infancy, Hero MotoCorp created a cloud-based dealer management system.
Over time, this made a huge business impact. It gave the firm excellent insights into relevant dealer related data.
Not just that, Hero MotoCorp invested almost Rs 40 bn towards beefing up its research and development unit. It set up a state-of-the-art R&D facility in Kukas near Jaipur.
Exiting the Honda partnership also allowed Hero MotoCorp to expand abroad.
It invested Rs 60 bn towards products and new factories across the globe. It increased its presence globally from 4 to 40 countries within a decade.
In the process it increased the number of factories in India from 3 in 2011 to 9 in 2021.
Hero MotoCorp also set up two factories outside India, one each in Bangladesh and Colombia. Its employee pool today comprises of people from 10 countries.
Good old Hero MotoCorp has become a true MNC!
Watch Now: A Massive 15x Opportunity in Electric Vehicles
It's quite an achievement.
Anyone who believes this company, with 37% share of India's two-wheeler market, will stagnate from here, is mistaken.
We can see the most visible signs of India's Revival in the domestic two-wheeler industry.
TVS Motors, Hero MotoCorp, and Bajaj Auto together control 70% of this market.
As India recovers from covid, the demand for two wheelers will surge. Not just from urban areas but from rural India too.
The three players are gearing up to add new production lines and launch new models over the coming months. This includes new battery-powered scooters.
The total capital expenditure lined up by these three is about Rs 20 bn in this financial year alone.
And why not?
The e-scooters are likely to be products that offer huge cost advantages to the end user.
--- Advertisement ---
REVEALED: How to Grow and Protect Your Wealth in 2022 and Beyond...

Interested in growing and protecting your wealth in the next decade?

Then Register for The Equitymaster Conference 2022 Right Now

Where the top investment minds of this generation will reveal their most lucrative money-making investment and wealth-protection strategies for the next decade.

Click Here to Get More Details...
------------------------------
Consider this...
A 40-km round trip on a regular scooter requires about one litre of petrol. This costs about Rs 100 today in the major metros.
On the other hand, an e-scooter consumes around 1.5 units of power, which costs Rs 12, for the same distance.
So, hypothetically, in three years' time, an e-scooter's running cost would be Rs 13,000...a tenth of the regular scooter's running cost!
There is no denying the opportunity is huge.
But it is important to figure out which of the players have the most credible track record of creating wealth.
India's Revival is a massive megatrend that is here to stay for decades.
But you need to invest in the best stocks to take full advantage of this megatrend.
Investing in the best stocks could result in wealth compounding on a massive scale.
Remember, not every opportunity is equal.
As investors, you need to differentiate between the good, great, and gruesome businesses.
How do I do that for my subscribers?
Well, I'll be glad to tell you all about it!
Join me today at the India Revival Summit at 5pm sharp and find out.
Warm regards,

Tanushree Banerjee
Editor, StockSelect
Equitymaster Agora Research Private Limited (Research Analyst)
PS: This evening at 5pm, at the India Revival Summit, I'll show you how to potentially make 1000%+ gains from a once-in-a-generation opportunity. Book your free seat here.
Recent Articles