How I Discovered a 400-Year-Old Open Secret to Extreme Wealth
Jun 11, 2021
Editor's Note: Join me online on 21 June at 5pm and I'll tell you all about Forever Stocks. These are the only 20 stocks you need to own to become extremely wealthy. Book your seat here.
---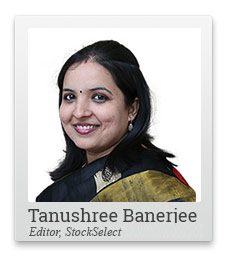 I was in college when I first read Warren Buffett's 1988 letter to the shareholders of Berkshire Hathaway.
Buffett's conviction in the stock of Coca Cola was evident in it.
Back then, it almost seemed funny that a person had so much conviction to invest in a company producing sugary soda. That too, the bulk of his wealth.
Buffett had even claimed he was likely to hold the stock 'forever' and had done that.
But how did he figure it out?
This was no company producing next generation computers or rockets. There could have been hundreds of soda producing companies waiting to eat into Coke's market share.
And over the years, the company's profits could have dwindled.
--- Advertisement ---
Replay Available: Super Smallcaps Summit

Today, we went LIVE with Richa Agarwal's Super Smallcaps Summit.

Richa revealed details about the 3 'dark horse' stocks that could potentially hand you hundreds or even thousands of percent in gains over the long term.

However, you missed the Exclusive event for some reason.

And because we don't want you to miss out on this rare opportunity, we have a replay of the event arranged for you.

Click the link below to watch the replay now.

Watch the Replay

or click here to read the transcript
------------------------------
It made no sense. I always wondered what kind of math did Buffett do?
Of course, he had once joked....
If calculus or algebra were required to be a great investor, I'd have to go back to delivering newspapers.
So, I knew that there was more to identifying a Forever Stock than applying complex mathematical formulae.
But I couldn't identify it.
Until I read about a 400 year old principle in mathematics that Buffett and Charlie Munger had used to hone their investing skills.
Buffett's partner Charlie Munger had let out the open secret years ago when he wrote...
One of the advantages of a fellow like Buffett, whom I've worked with all these years, is that he automatically thinks in terms of decision trees and the elementary math of permutations and combinations.
Munger then went on to refer to two 17th century mathematicians - Pierre de Fermat and Blaise Pascal - and shared this story about them.
In the summer of 1654, one of Pascal's friends, a gambler who was smart, but consistently lost money, came to Pascal asking for help.
He wanted to know why he consistently lost money. This problem was interesting for Pascal, and a series of letters ensued that summer between Pascal and another mathematician, Fermat.
WATCH NOW: 3 Super Smallcap Stocks You Don't Want to Miss Out On
By the end of the summer, these casual letters ended up proving to be a linchpin in the fundamentals of modern day - 'Probability'.
So, it dawned on me that for Buffett, Coca Cola was no ordinary sugary soda producing company.
It was a company with a strong brand and solid distribution network, with loads of cash to expand its reach.
Back then, there were several emerging economies that were slowly opening their doors to MNCs.
And Coca-Cola was going to be able to sell its beverages to a huge part of the population it never sold to before.
In emerging markets and less wealthy countries, buying a clean and satiating beverage off the shelf was very valuable.
To Buffett, the probability of Coca Cola reinvesting its cash to distribute its products in new markets, for decades, was huge.
Having bought the stock every time it was available at a bargain, also minimised the probability of a downside.
What's more, over the decades, the dividends from the stock had been several times Buffett's investment in the company.
It suddenly seemed that the open secret of investing success was right in front of my eyes all these years.
--- Advertisement ---
Electric Vehicles - Introducing Equitymaster's Latest Research Project

Over the last several years, a secret project has been underway at Equitymaster.

It's been a massive undertaking with some of our best research analysts devoted to it.

Collectively, hundreds of manhours have been invested in it.

And this project has revealed some shocking truths...

Despite estimated 15-times growth in just 10 years, the ordinary approach of tapping into EV opportunity may turn out to be a disaster.

Before you invest a single rupee in any EV stock, we recommend you study the results of our latest research project...

Just click here to get the details
------------------------------
When I researched these stocks a decade back, it never occurred to me that...
Asian Paints needn't be a paint company.
HDFC Ltd needn't be a home financer.
Titan needn't be a watch company.
There was so much more to these businesses when you think of them from a 10, 20 or 30-year perspective.
And the prospects of creating wealth are mouth-watering.
All I had to do was to evaluate probable scenarios that could go wrong.
Fortunately, delving deeper into this open secret made me realise a grave mistake I had committed all these years.
So, I resolved to correct that.
When I did, the world making extreme wealth from Forever Stocks opened up.
More on these Forever Stocks soon...
Warm regards,

Tanushree Banerjee
Editor, StockSelect
Equitymaster Agora Research Private Limited (Research Analyst)
PS: Join me online on 21 June at 5pm and I'll tell you all about Forever Stocks. These are the only 20 stocks you need to own to become extremely wealthy. Book your seat here.
PPS: We would like to welcome you to the launch of Equitymaster's newest newsletter Breakout Wealth. We will scan the internet for the best investing ideas and empower you to make better investment decisions. The first issue is out later today! Signup for free here.
Recent Articles