The Big India Revival
A Once-in-a-Generation Wealth Building Opportunity
With 1,000% Long-term Gain Potential
Everyone's Waiting for Market to Get Cheaper. Should You?
Jun 13, 2022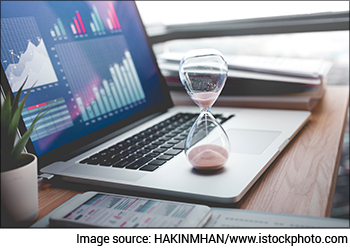 Should investors wait for the markets to get cheaper?
This question was asked to Howard Marks at a recent interview.
He answered in the negative by quoting two of his most important principles.
Here they are.
We never sell to raise cash to prepare for a decline.

And we never say it is cheap today but it will be cheaper in six months so we will wait.
Let me talk about the second principle first.
I think Marks is bang on.
If one thinks something is cheap and is available at attractive valuations, one should simply take the plunge. One should not wait for it to get cheaper.
Of course, if it falls further, one can always buy more of it. However, to put off the entire deal in the hope that it will turn cheaper is just not the way to go about it.
I'd like to remind everyone of Ben Graham's definition of investment here.
He defined investment as an operation which, upon thorough analysis promises safety of principal and an adequate return.
He even went on to suggest that operations not meeting these requirements are speculative.
--- Advertisement ---
Tanushree Banerjee's Next BIG Prediction

3 Hidden Forces Converging To Trigger a Multi-Trillian Dollar Shockwave

That Will Get To You a Once In A Generation Wealth Building Opportunity

It could potentially make you returns like 1,004%, 1821%, 2740% and 3309% in a few years

No Indian Sould Be Unaware of The Big India Revival

Full Details Here
------------------------------
Therefore, going back to Howard Marks, I think he is trying to imply the same thing.
If you come across a stock whose conservative valuation you deem to be Rs 100 per share, you should go ahead and buy it if the price falls below Rs 70 per share.
This way, you are putting yourself in a great position to not only keep your principal safe but also earn an adequate return over the next 2-3 years.
However, if you think that the stock can fall further and are not moving ahead with your purchase, then you are speculating as per Graham.
You see, there's a difference between trying to predict the price of a stock six months down the line and trying to buy it below its intrinsic or fair value
In the first instance, one is simply forecasting while in the second instance, one is trying to price a stock.
When it comes to the stock market, pricing works and is also logical.
However, I have seldom seen forecasting work on a consistent basis.
You may get it right a few times. But it will be based more on luck than anything else. Hence, building an entire investing strategy around forecasting is preparing for failure in my view.
Which is why both Graham as well as Marks have advised you to not wait for the stock to fall further if it is already trading well below your conservative estimate of its intrinsic value.
If it falls further, you can certainly buy more of it if you think the fundamentals are intact. But do not hesitate to buy once it goes below your buy limit.
Now, coming to the second point that Howard Marks made, which is about never selling to raise cash to prepare for a decline, I am in slight disagreement with Marks here.
You see, Howard Marks has the luxury of raising cash from clients if markets crash and opportunities become available at attractive valuations.
But a retail investor may not have the same luxury. He may not be able to put a substantial amount of money to work post a significant crash.
Which is why it is necessary for him to always have some percentage of the portfolio in liquid fixed deposits or bonds.
That's another big reason why a small investor should have a sizeable allocation to FDs or bonds.
It has to do more with the psychology of the investor than financial gain or loss.
In his highly popular book, The Intelligent Investor, Ben Graham had opined that even the intelligent investor needs considerable willpower to prevent him from following the crowd.
When a bull market is underway and the markets are reaching record highs, there is a temptation on the part of a small investor to give in to the overall greed and enthusiasm.
It is during such times that he ends up making large and dangerous commitments, thus putting his entire portfolio at a big risk of significant wealth destruction.
And which is why Graham was in favour of putting in place a mechanism whereby a small investor is nudged to vary the proportion of stocks and FDs in his portfolio.
So, if the market goes up and touch new all-time highs, the investor can sell some stocks and increase his FD allocation.
Likewise, if the market crashes, the investor can shift money from FDs into stocks and take advantage of the attractive valuations.
In fact, so impressed have I been with this suggestion of Graham that I have made it the cornerstone of my recommendation services.
And it has worked beautifully so far, doing exactly the thing it was designed to do. It has allowed me to ask my subscribers to increase allocation to stocks when the markets have crashed and reduce allocation after they had gone up a great deal.
So, in conclusion, if you have a portfolio of Rs 100, have at least Rs 25 in cash at all times. And with the remaining amount, buy a bunch of 15-20 stocks where the PE multiple is not very high, the balance sheet is strong, and the company is consistently profitable.
These simple steps will go a long way in helping you earn good returns over the long term.
Warm regards,



Rahul Shah
Editor and Research Analyst, Profit Hunter
Recent Articles