Investment in securities market are subject to market risks. Read all the related documents carefully before investing
India's Third Giant Leap


Discover the Best Category of Stocks to Ride this Mega
Opportunity at Our Upcoming Special Event
A Close Look at One of the World's Finest Businesses
Jun 14, 2021
The first thing that strikes you when you visit the website of See's Candies is the longevity of the business.
The company is celebrating its 100th year of existence. That's a huge achievement for a business that sells chocolates and candies.
The website has a nice, retro look to it, showing you glimpses of their delectable offerings and a promise of home delivery.
Be it Father's Day, Patriots Day or someone special's birthday, there's a chocolate for every occasion.
And of course, there's a sugar free version as well.
If you are getting the feeling that I'm writing to you about a special company, you're correct.
See's Candies is a truly world class company. At least Warren Buffett tends to think so.
His investment vehicle Berkshire Hathaway is the proud owner of See's and Buffett doesn't let go of a single opportunity of extolling the virtues of this wonderful franchise.
--- Advertisement ---
Investment in securities market are subject to market risks. Read all the related documents carefully before investing

Our Big Prediction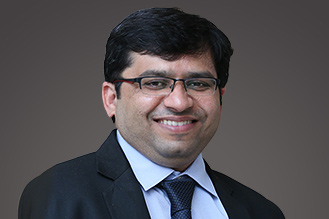 India is set to take a giant leap in terms of prosperity.

If things play out as our research suggests, then this leap could potentially generate wealth at a scale we've probably never seen before.

This is one of the biggest opportunities for investors in the recent times.

The stock market rally that we're seeing right now is just a small glimpse of what's about to come.

See Full Details Here
Details of our SEBI Research Analyst registration are mentioned on our website - www.equitymaster.com
---------------------------------------------------
However, it wasn't love at first sight for Buffett. He came agonisingly close to rejecting See's Candies when the company was put up for sale.
You see, Warren Buffett is a stickler for valuations. He dug in his heels for a US$25 m valuation. He was in no mood to pay a dollar more.
The seller on the other hand wanted US$30 m. Luckily for him, the owner caved and accepted the US$25 m bid.
With the benefit of hindsight, the company would have been a steal even at US$50 m.
See's has turned out to be a money printing machine for Buffett, generating well over US$2 bn in cash since its acquisition. That's huge.
There are very few businesses that have survived for so long and generated so much cash relative to the purchase price.
Little wonder, Buffett calls it his best investment ever.
Why?
Well, See's secret is in its favourable economics.
It sells chocolates for cash. In other words, it collects revenue immediately. This coupled with a short production and distribution cycle, helps keep working capital to a bare minimum.
To put things in perspective, See's has only required US$40 m investments from Berkshire Hathaway to produce upwards of US$2 bn in cash.
That's insane in my view.
--- Advertisement ---
Investment in securities market are subject to market risks. Read all the related documents carefully before investing

This Silvery-white Metal is a Potential Fortune Maker

This silvery-white metal goes inside almost all the electronic gadgets that you use: mobile phone, laptop, Bluetooth speakers.

Not only that... this metal also goes inside equipment used by large data centres, telecom towers, railways, planes, EVs.

We're talking about Lithium. Lithium is the new oil.

Our research has found the best way to tap into this rising demand of lithium in India.

Get Full Details Here
Details of our SEBI Research Analyst registration are mentioned on our website - www.equitymaster.com
---------------------------------------------
Another huge advantage is the company's famous brand and a loyal customer base. It not only allows See's to raise prices and maintain margins but also helps keep competition away.
An irresistible combination of low capital requirement, a solid competitive advantage, and a strong brand has turned See's into a dream business.
In fact, it won't be wrong to say it was See's Candies that helped Buffett realise the power of brands and moats. It gave a completely new direction to his investment strategy.
His subsequent investments, right from Coke to American Express and to Apple recently, all bear an uncanny resemblance to See's Candies in terms of franchises with pricing power and capital efficiency.
Therefore, the reason he is one of the richest guys in the world, has a lot to do with his purchase of See's.
Now, from the looks of it, this strategy appears remarkably easy to copy, right?
After all, you just need to find companies that have earned high returns of capital in the past, are able to raise prices as and when required and are available at reasonable valuations.
Nothing could be further from the truth. It's not as easy as it sounds.
To zero in on such businesses that you can buy and hold forever, needs a lot of experience and a special skill-set.
Investment Idea: Fundamentally Strong Stocks Backed By Investor Frenzy
It requires an analyst who's studied hundreds of businesses and who has an in-depth understanding of the factors that separate the best businesses from the rest.
My colleague Tanushree fits this role to the tee in my view.
As the editor of our blue chip recommendation service with an enviable track record, she seems to have seen it all.
She's seen businesses that have weathered every possible storm and grow into multibaggers as well as the ones that destroyed shareholder wealth.
In fact, she is my sound board when it comes to understanding the nuances of any business. Her unique perspectives and well thought out views have helped me immensely over the years.
Now, for quite some time now, Tanushree has been working on a special project, her most ambitious till date.
Her goal is simple. To try and find businesses with the longest possible shelf lives.
These are companies whose products and services we would still be using 15-20 years from now and in the process, also create huge wealth for its shareholders.
In short, she has made it her mission to find See's Candies like businesses for Indian investors.
Well, the good news is that her blueprint is ready and she is confident that it will help her zero in on what she is calling Forever Stocks.
I have caught a few glimpses of Tanushree's blueprint for Forever Stocks.
I think looks highly impressive. It has the potential to dramatically change your views on what successful investing is all about.
In fact, she is even ready to share it with you through a special Forever Stocks web summit, scheduled for Monday, 21 June.
Don't miss it for anything.
You can sign up for it for free here.
Warm regards,



Rahul Shah
Editor and Research Analyst, Profit Hunter
PS: Join Tanushree online on 21 June at 5pm. She will tell you all about Forever Stocks. These are the only 20 stocks you need to own to become extremely wealthy. Book your seat here.
Recent Articles